MEDIA RELEASE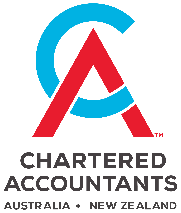 25 September 2023
CA ANZ MEMBER VOTE TO STRENGTHEN CONDUCT RULES
Chartered Accountants Australia and New Zealand (CA ANZ) members can now vote to strengthen the professional body's response to firm events, and to action a range of other recommendations, following a review into its Professional Conduct Framework earlier this year.
Voting opened today and closes at 5pm AEDT/7pm NZDT on 20 October 2023, following the conclusion of the Annual General Meeting scheduled for that day.
Chair of CA ANZ, John Palermo FCA, believes a successful vote outcome will bolster the membership body's focus on upholding integrity and trust in the Chartered Accountant designation.
"Members want to see an effective and robust response to the contemporary issues we see today. Implementing the Review recommendations will deliver that if our members vote to approve the By-Law changes required to bring them to life.
"As well as delivering procedural and efficiency improvements to ensure our Professional Conduct Framework remains effective and robust, a successful vote will also strengthen our ability to respond to events involving firms – including a five-fold increase in maximum fines.
"By voting yes, our members can help us safeguard the integrity and reputation of the Chartered Accountant designation at a time when the poor actions of a few have cast a shadow over our profession," Mr Palermo said.
While the Professional Conduct Framework Review found the CA ANZ Conduct and Disciplinary Framework met or exceeded international peer benchmarks, it also found areas to strengthen, such as responding to Firm Events, closing a gap in Australia relating to investigating former members, and enabling voluntary firm membership in New Zealand. 
Nine CA ANZ board-endorsed resolutions are required to make these changes to the CA ANZ By-Laws. Five NZICA Regulatory board-endorsed resolutions are needed to amend the NZICA Rules. In-depth explanations of the 14 resolutions and the marked-up By-Laws and NZICA Rules are available in the Notice of Member vote, which can be downloaded on the CA ANZ website.
Chartered Accountants Australia and New Zealand is also inviting all members to attend the upcoming Annual General Meeting (AGM) on 20 October 2023 and has now released the CA ANZ's 2023 Annual Report.
The report provides an update on initiatives delivered as part of the membership body's five-year strategy to 2025, including digital and education transformation projects.
CEO of Chartered Accountants ANZ, Ainslie van Onselen, said the strategy was informed by more than 3,000 members and has enabled CA ANZ to deliver the services and support members have asked for, while responding to challenges.
"In FY23 we saw the launch of our new 'digital front door' powered by a data hub that enables more tailored support and resources depending on the nature of a member's role.
"We also achieved important steps toward fortifying the profession's talent pipeline, including the introduction of new sustainability and advanced reporting electives in the CA Program, the design of a Flexible Pathways Program and becoming the only accounting body in Australia approved to offer the the government study assistance loan scheme FEE-HELP.
"Landing these strategic initiatives, alongside a renewed campaign aimed at secondary and tertiary students supported by a High School Toolkit and Career Cards, means that we are not waiting and hoping - we are moving to improve the attractiveness of the profession and secure the next generation of talent.
"Complementing this has been our work to deliver cutting edge CPD for our members. Following extensive member and global research, we launched 16 innovative micro-courses representing 60 CPD hours, covering sustainability, data analytics, ethics and more.
"This work has proven vital as this year we saw CA program enrolments decline due to the pandemic, a reduction in international students entering our universities and an overall decline in management and commerce bachelor degrees in Australia and New Zealand.
"This pressure, in addition to cost inflation, required a strong management response to preserve our capital. With good financial prudence and decision-making across the organisation we were able to maintain this vital investment and remain on track to reach a net surplus before tax in FY24," said Ms van Onselen.
ENDS
About Chartered Accountants Australia and New Zealand
Chartered Accountants Australia and New Zealand represents more than 136,000 financial professionals, supporting them to make a difference to the businesses, organisations and communities in which they work and live. Chartered Accountants are known as Difference Makers. The depth and breadth of their expertise helps them to see the big picture and chart the best course of action.
www.charteredaccountantsanz.com
For more information contact: