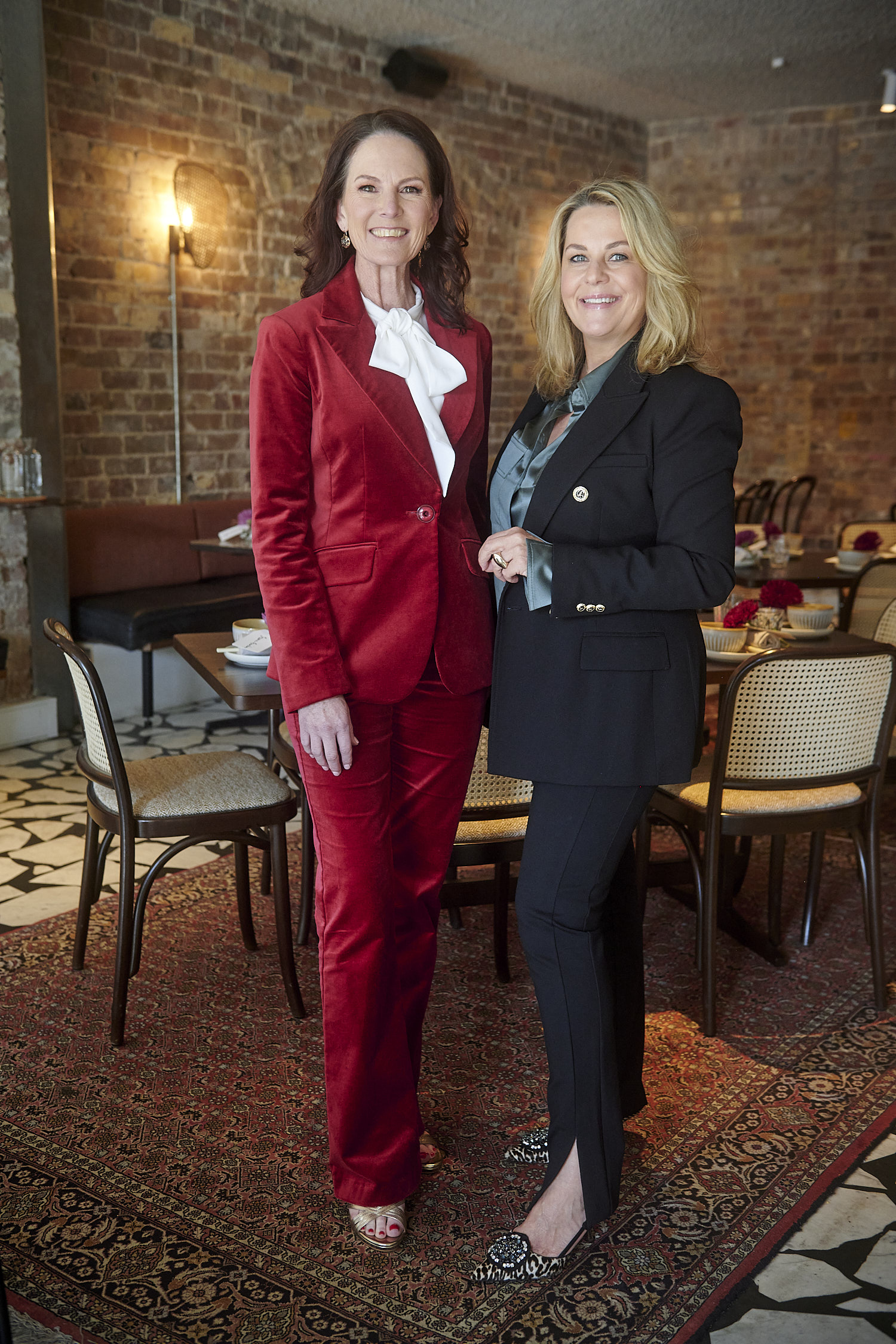 CALLING WOMEN ARTISTS
INAUGURAL COLLABOR8WOMEN PRIZE 2023
(Sydney, Australia, September 5, 2023) The establishment of a new prize aims to shine a light on female artists, with the winner receiving a branding and visibility package worth more than $6,000.
The inaugural Collabor8Women Prize 2023, a collaboration of four industry leaders, includes a branding photography session with hair/make-up, wardrobe styling, PR and publicity strategy and a professionally written feature article or biography. Selected finalists will have their work exhibited in, 'Connected' that will run from November 1 – 25, 2023 at Ellipsis Gallery, Woolloomooloo in Sydney.
Ellipsis Gallery is located atop of renowned Thai degustation restaurant, VIAND, owned and operated by Annita Potter, Good Food Guide Chef of the Year 2023. The announcement of the winner will coincide with Collabor8Women November as part of a premium event, including lunch and a VIP preview of the exhibition.
The name of the prize takes the branding from the monthly events program that connects women across myriad industries and levels of leadership. Collabor8Women is a collaborative creation by trailblazing duo, Karen Eck, who runs her own PR consultancy eckfactor and masterclass program The Power of Visibility, and Samantha Theron, National Visual Merchandising Manager at RM Williams and Creative Director, Luxe Visual CoLab.
"The prize provides artists with the opportunity to elevate their branding with assets that help them to improve their visibility in the industry. We know that artists are likely to put priority on completing new works rather than investing in themselves. We want to help these women to get ahead," said Karen Eck.
Eck and Theron saw a need for women to reconnect after the pandemic, and their curated events turned out to be a winning formula. Each month, a new female-owned or operated restaurant is highlighted, and guests are invited to connect in an encouraging and supportive environment. It's this same ethos that led to the Collabor8Women Prize.
Finalists for the prize are selected by judges, Collabor8Women regulars Sophie Vander, owner and Director of Curatorial+Co, Archibald Packing-Room Prize winning artist Kathrin Longhurst, along with VIAND owner and chef Annita Potter.
"Ellipsis is thrilled to create space for these artworks to be showcased, highlighting the wonderful female talent we have in this industry. The Collabor8Women Prize is unique in how it will support the winning artist, creating visibility assets and strategy to take them forward," said Gallery Director Mark Wotherspoon.
Application deadline is October 2 via email (mark@viand.club). Fee is $25. Terms and conditions: www.dotdotdot.club.. Artists are asked to respond to the theme CONNECTED. Art works can be in any medium (2D, sculpture, video).
The Collabor8Women Prize 2023 is made possible thanks to: Mark Wotherspoon (Ellipsis Gallery); Karen Eck (The Power of Visibility); Luxe Visual CoLab (Samantha Theron); Simona Janek Photography; Theresa Miller (TM Media Training) and freelance arts writer Joey Hespe.
Media Assets HERE
Key Facts:

Collabor8Women is a professional networking event for women, co-founded by PR director Karen Eck and creative director Samantha Theron in Dec 2021. It brings diverse women together to enjoy interesting conversation over great food in exciting female-led venues. Held monthly, invited guests are thoughtfully curated around tables of 8.
To date, Eck and Theron have hosted 17 events, igniting countless collaborations between guests. The inaugural Collabor8Women Prize 2023 is one of those collaborations.
Contact details:
Media Contact: eckfactor, 0438 532 569