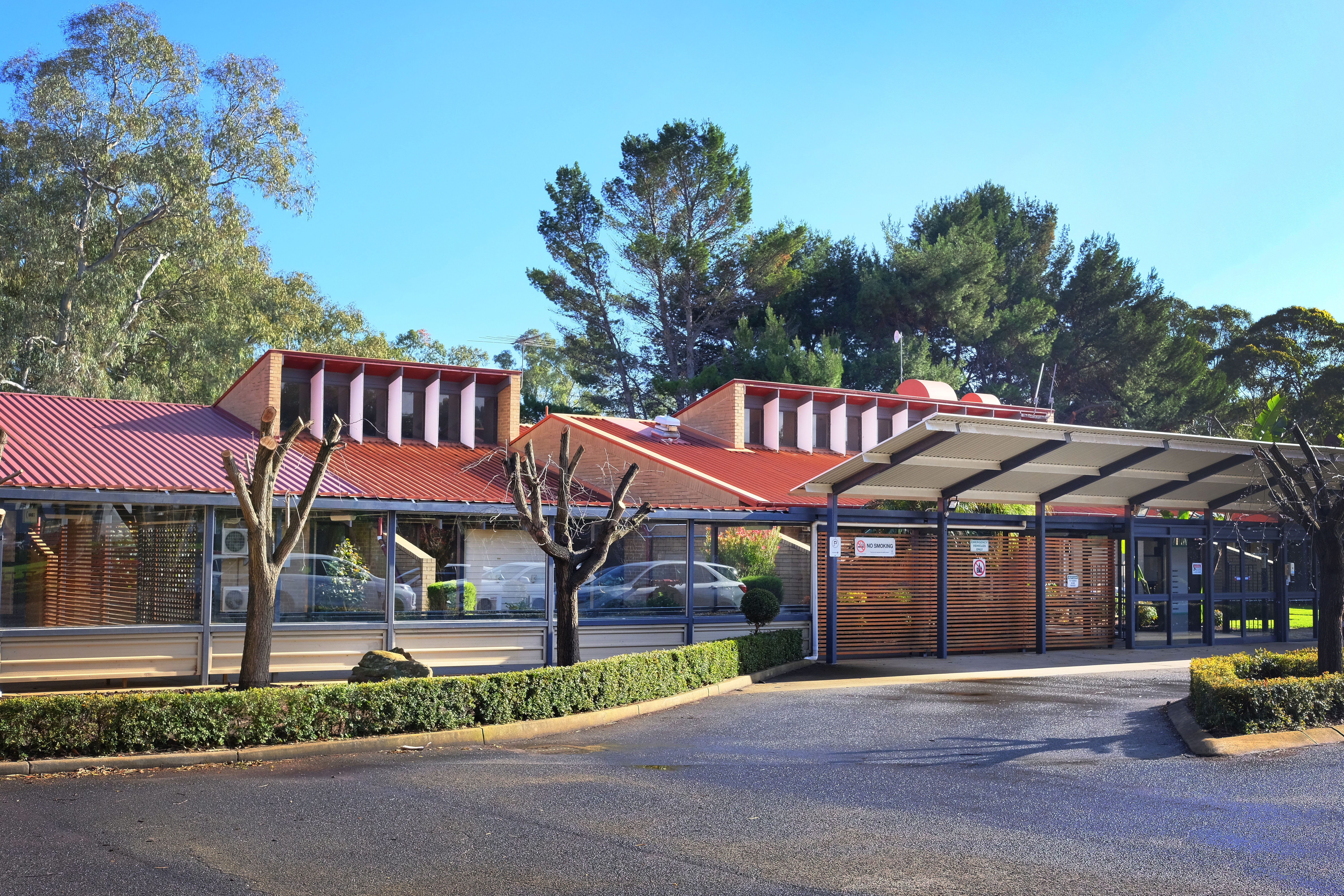 After one year, this public-private partnership helped save 5,042 hospital bed days whilst improving participants quality of life through a person-centred care program in a supportive environment.
ADELAIDE, 18th October 2023 – Community Living Options (CLO) is now celebrating the first anniversary of Regency Green, a groundbreaking initiative that has redefined the landscape of care and support services for individuals transitioning towards independent living in South Australia. Opened in August 2022 through a visionary partnership between SA Health, Wellbeing Integrated Care Systems and CLO, this pilot project and facility was envisioned as a humanised and safe alternative to hospital care for people with disability who were previously in hospitals, improving their quality of life and releasing much-needed hospital beds in our state.
Since then, Regency Green has emerged as a model amongst the mental health and disability sectors: This collaborative pilot project has been showcased at several conferences and visited by interstate industry peers who seek to learn about the success we have achieved which can then go on to contribute to sustainable solutions to the national hospitals "beds block" issue.
A key feature of CLO Regency Green is its emphasis on person-centred care. Participants receive individual accommodation and are supported 24/7 through their own tailored therapeutic care plans. These plans encompass learning various aspects of daily life, including personal care, medication support, meal planning, budgeting, laundry, and shopping. The project has a 1:3 ratio for personalised attention and care. Our holistic approach has enabled participants to cultivate essential independent living skills and behaviours, facilitating their successful engagement with loved ones, the community, and support services.
Regency Green – Positive Futures has crossed its first anniversary milestone with remarkable achievements and positive outcomes. Its unique approach has not only immensely improved the lives of participants but has also saved an impressive 5,000+ hospital bed days within its first twelve months of operation. Over the past year, Regency Green has transitioned 42 participants to their long-term housing placements. The average length of stay at Regency Green stands at 97.74 days, underscoring the efficiency and efficacy of the project's approach.
Our Executive Manager, Disability, Muriel Kirkby, comments: "The project has become a beacon of hope and empowerment for people with disability seeking to forge their paths to a positive future. We are immensely grateful for the opportunity to share what we have learnt and what we have been able to achieve during this remarkable first year."
The success of Regency Green has been made possible through invaluable partnerships with Integrated Care Systems, Community Mental Health, Local Health Networks and NDIA. These collaborations have been instrumental in achieving sustainable hospital discharges and facilitating the transition of a complex participant cohort back into the community. We are particularly grateful for the support of Minister for Health and Wellbeing, Chris Picton and Minister for Human Services, Nat Cook.
Minister for Health, Chris Picton, added: "Nobody wants to be in hospital any longer than they have to. It's great to see this service has helped move people out of hospital who had previously been stuck there for a collective 19 years. It has helped take pressure off our hospitals while providing quality care for high-needs patients."
Human Services Minister, Nat Cook, said, "Extended hospital stays are not good for anybody, let alone anyone with a disability – physical or psychosocial. Regency Green has provided the opportunity for dozens of people to discharge from hospital earlier and to transfer in a supported way to home."
Our CEO, Mel Kubisa lays out our plans for the future of the project: "Looking ahead, Regency Green remains steadfast in its mission to create positive futures and empower participants to live their best lives. With its foundation built on collaborative partnerships, person-centred care, and a focus on successful transitions, the project is poised to continue its transformative journey and pave the way to improved care models for people with disability."
On 15 September 2023, Community Living Options will host a function to celebrate the first anniversary of Regency Green – Positive Futures opening. We will welcome the attendance of Hon. Minister Chris Picton and the Hon. Minister Nat Cook. It is their championing of this project that made this collaboration possible. Both Ministers will speak alongside our CEO Mel Kubisa about the significance and impact of the pilot project for people with disability and the South Australian Community as a whole.
Together, we will celebrate our stakeholders' unwavering commitment to fostering sustainable change and creating a supportive environment where people with disability can thrive and achieve their goals.


If you have a media coverage team local to Adelaide and would like to cover the event, please RSVP with their names and dietary requirements to p.vilarino@clo.org.au
Event details:
When: 15th September, 2023 – 9:30 AM to 11:30 AM
Where: CLO Regency Green - 181 Days Rd, Regency Park SA 5010
*RSVPs are required for attendance by 14/09/2023.
Key Facts:
· The project was commissioned to help solve the "bed block" issue in SA Hospitals
· Throughout its first 12 months, it helped save 5,042 hospital bed days
· Though a person-centred model of care in a humanised facility, the project is improving dramatically the lives of people with disability who were previously living in hospitals
· This public-private partnership is commemorating its first anniversary and groundbreaking results
· Regency Green - Positive Futures is been showcased at a national level as a sustainable and safe solution to solve the hospital beds crisis while providing quality care to its participants.
About us:
About Community Living Options
Community Living Options (CLO) was established in Victor Harbor in 1982 by parents who wanted independent accommodation for their adult children who were living with disability.
Since then, CLO have grown from our humble beginnings and now support people living with disability, children and young people. We also provide Clinical and Therapeutic Services and Community Nursing Care across South Australia. Our focus on excellence in active support models and our strong governance framework for quality and safeguarding is woven into our CLO values – respect, innovation, integrity, relationships, and quality. Across 40 years, we are proud to have been able to support people with disabilities to pursue their dreams, choices, and individuality. This is why our vision continues to be Great opportunities. Great Life.
Contact details:
For more information, please contact:
Pree Vilarino - Marketing and Communications Coordinator @ CLO
0436 525 152
Community Living Options
1020 South Road, Edwardstown SA 5039