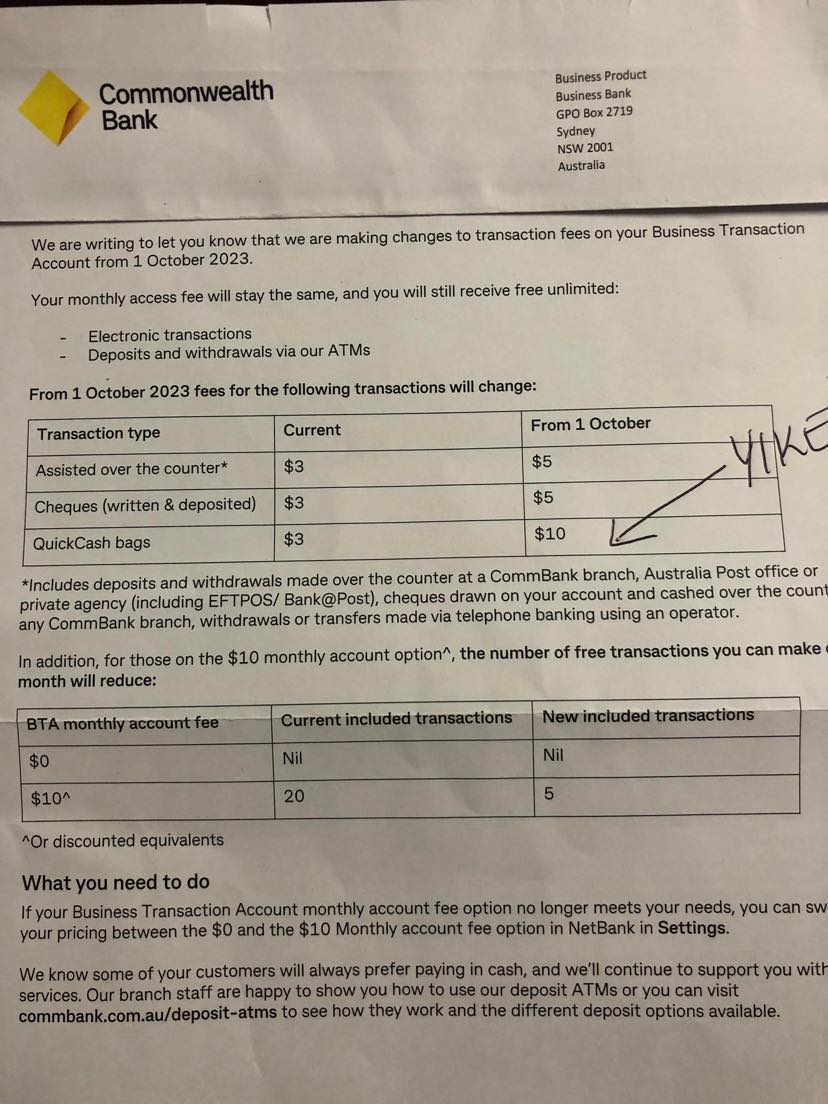 Commonwealth Bank is increasing deposit fees for small business customers by 330% on 1st October.
To deposit cash in their own account, business customers will pay $10, up from the current $3.
That's on top of other account fees, including transaction and monthly account keeping fees.
"A $10 fee for making a cash deposit into your own bank account looks like gouging by Australia's dominant bank," said Jason Bryce, spokesperson for the Cash Welcome campaign.
"Clearly Commonwealth Bank does not want to support businesses to use cash. Commonwealth Bank is clearly and obviously attempting to transition all its' customers to 100% cashless transactions.
"This fee is a heavy impost for the thousands of small businesses already dealing with tough economic times."
"Commonwealth Bank will profit from this fee plus all the transaction data they harvest from consumers and businesses using cashless payments."
"The majority of Australians want the right to use cash to pay for goods and services. Our banks need to support us to use our own money how we choose.," said Mr Bryce.
Key Facts:
Commonwealth Bank charging $10 to make a cash deposit.
Contact details:
Jason Bryce 0428 777 727
jason@cashwelcome.org