Process to inject water into the wellfield expected to begin next week, representing a critical step prior to commencing operations and mineral extraction
HESPERIA, CA., September 22, 2023 - 5E Advanced Materials, Inc. (Nasdaq: FEAM) (ASX: 5EA) (5E or the Company), a boron and lithium company with U.S. government Critical Infrastructure designation for its 5E Boron Americas (Fort Cady) Complex, today announced that it has received authorization from the Environmental Protection Agency (EPA, or the Agency) to inject water, which initiates Step-Rate Testing, a condition under the Company's underground injection control (UIC) permit required to complete the final tests of injection-recovery wells. This approval to progress under the terms of the Company's existing permit marks a meaningful step towards conducting full boric acid and lithium carbonate extraction operations.
Crucially, receipt of approval to conduct the Step-Rate Test to inject water marks significant advancement of the Company's goal of becoming the primary local U.S. provider of boron solutions, and a leading global producer of boron and boron-advanced derivatives. This decision comes after transparent communication with the EPA to ensure all conditions are met to receive authorization to inject water. Following the Company's letter to the EPA defining testing protocol, the agency has officially confirmed that conditions are met for authorization to inject water, or Step-Rate Testing. Step-Rate Testing establishes porosity of the ore body and forms a base-line parameter. Once the Step-Rate Testing is successfully completed, the Company will use the data to advance discussions with the EPA to further progress implementing the UIC permit.
"We are thrilled to announce our receipt of authorization to begin Step-Rate Testing, allowing 5E to advance through the final stages of preparing the wellfield and its ore body before commencing commercial operations, bringing 5E closer to being the first commercial scale Boric Acid production project in decades," said Chris Knight, VP of Operations at 5E Advanced Materials.
"We appreciate the EPA's diligence and transparency throughout our application process. Once Step-Rate Testing is completed, we can progress with our strategy and operations to begin the production of boric acid and lithium carbonate. In turn, this crucial step also allows the Company to advance discussions surrounding strategic funding through a combination of direct investment, off-taking agreements and royalty rights, and potential project financing through U.S. government agencies including both the Departments of Energy and Defense. This authorization represents a landmark step for 5E in its strategic, operational, and commercial pursuits, bringing us closer to executing the Company's vision of becoming a leading global producer and supplier of the critical materials boron and lithium."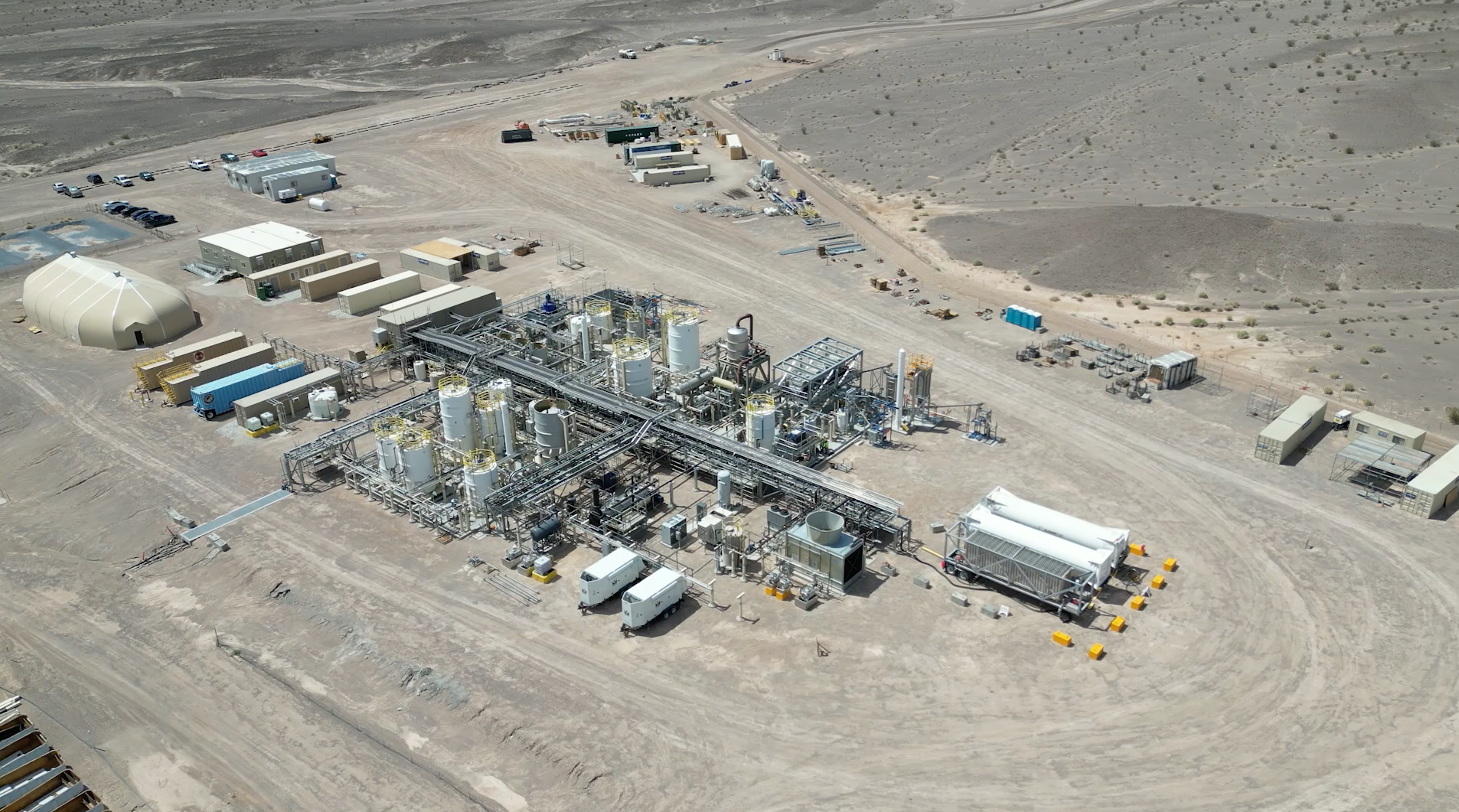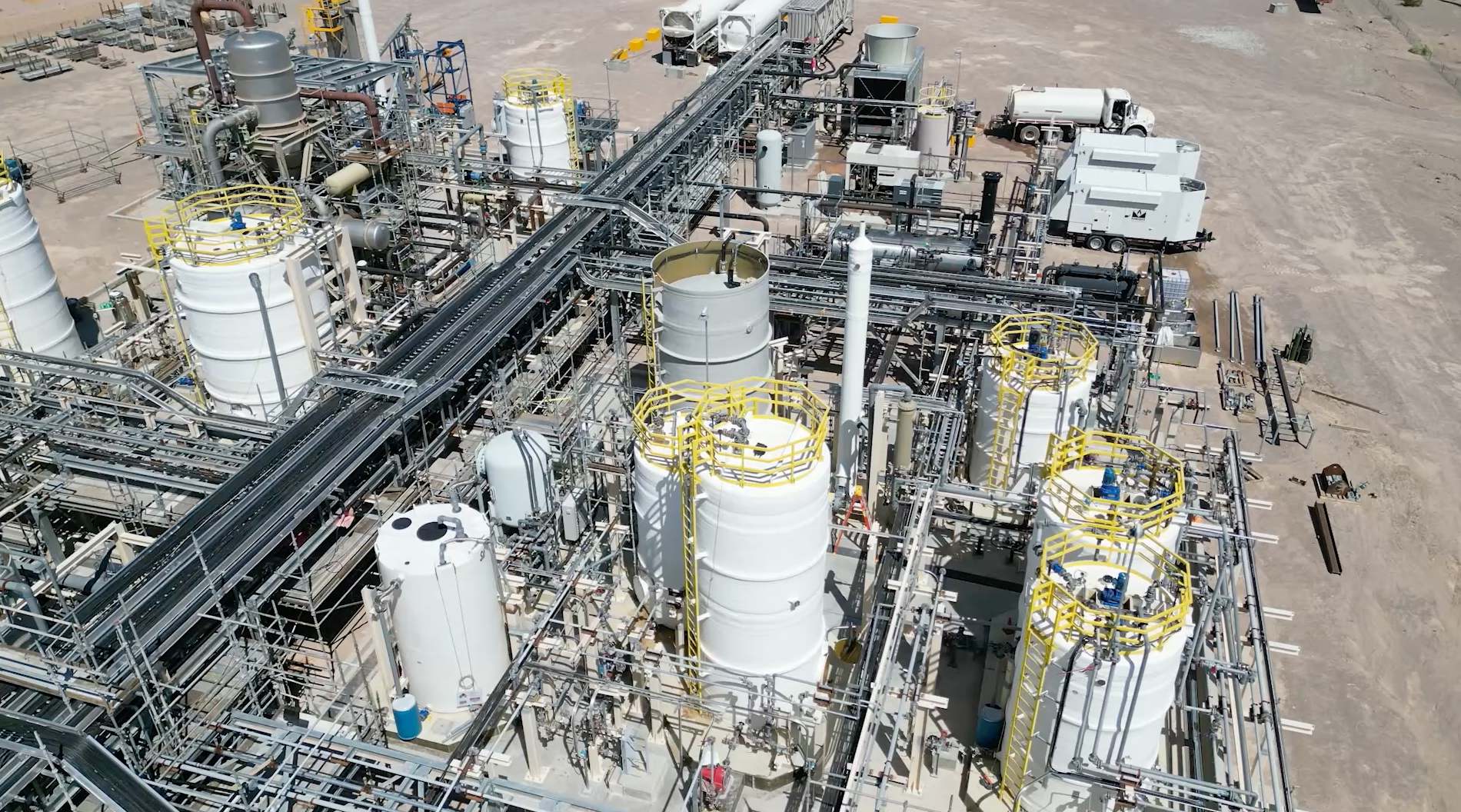 Photos showing the 5E Boron Americas Complex in Southern California, that is set to produce Boron and Lithium.
Key Facts:
Why 5E Advanced Materials?
> Exposure to critical materials Boron and Lithium
> Materials important to U.S. Reshoring, Decarbonization,
and Domestic Production required for the Clean Energy
Economy
> The Asset is designated Critical Infrastructure by the U.S.
Government with broader focus through defense, clean
energy and EV markets
> Initial facility built with near-term production
> Staged Execution and Value Delivery model
> Globally significant business with forecast annual
US$682M EBITDA profile in full production
Contact details:
Investor and Media inquiries:
Elvis Jurcevic
Investor Relations
+61408268271
ej@irxadvisors.com