This year, Japan has seen a huge resurgence of travellers for the cherry blossom season. The springtime saw a recovery to over 70% of the number of travellers that Japan had before the pandemic in 2019.
This trend has continued. In June, for the first time since the coronavirus forced the borders shut in early 2021, inbound entries to Japan topped the 2 million mark, and it is highly likely that there will be a deluge of demand for Japan this autumn when the leaves start to turn.
While many overseas travelers will want to visit perennial favorites like Kyoto to see the autumn foliage, these locales are bound to be insanely crowded. Already in 2022, popular spots were overflowing with domestic travelers when the border had only just opened.
So travellers preferring not to have their experience of the autumn foliage ruined by legions of others will need to need to look elsewhere.
The Setouchi region really shines during this time of the year. Comprising many of the prefectures that surround the Seto Inland Sea, Setouchi has everything that fans of the fall foliage could ever want. Conveniently located slightly off Japan's ever-popular "Golden Route," the Setouchi region's attractions tend to be far less crowded than mainstream allures.
Within Setouchi, there are countless options for experiencing the autumn foliage. When coupled with all the historic and natural wonders that can be found in the region, visitors could spend the entire fall season just exploring Setouchi. Here's a suggested itinerary.
Day One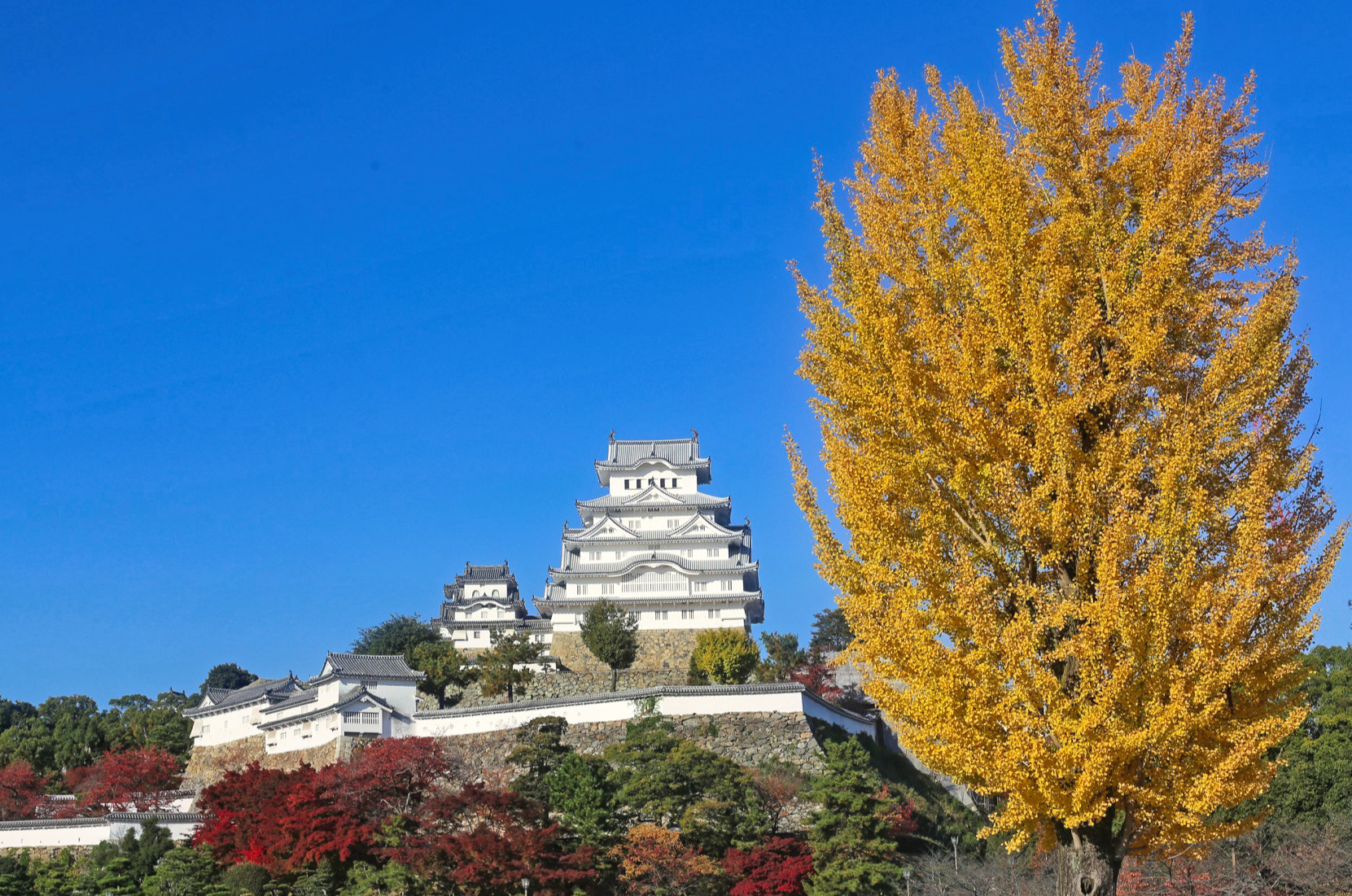 Begin your adventure at Shin-Osaka Station and make your way over to Hyogo Prefecture's city of Himeji. As a starting point, Osaka is a great choice; there are direct flights to Kansai International Airport and it's also quite close to ever-popular places like Kyoto and Nara (in addition to being one such locale itself). From Shin-Osaka Station, Himeji Station can be reached in a little over a half an hour on the Tokaido-Sanyo Shinkansen.

After arriving at Himeji Station, the historic Himeji Castle and the gorgeous gardens of Koko-en can be reached in just a few minutes by bus or on foot. An iconic destination in Hyogo Prefecture, Himeji Castle is one of twelve surviving originals and is widely regarded as the finest surviving example of prototypical Japanese castle architecture. Though a spectacle to behold at any time of the year, Himeji Castle is even more beautiful when framed by the vibrant fall foliage.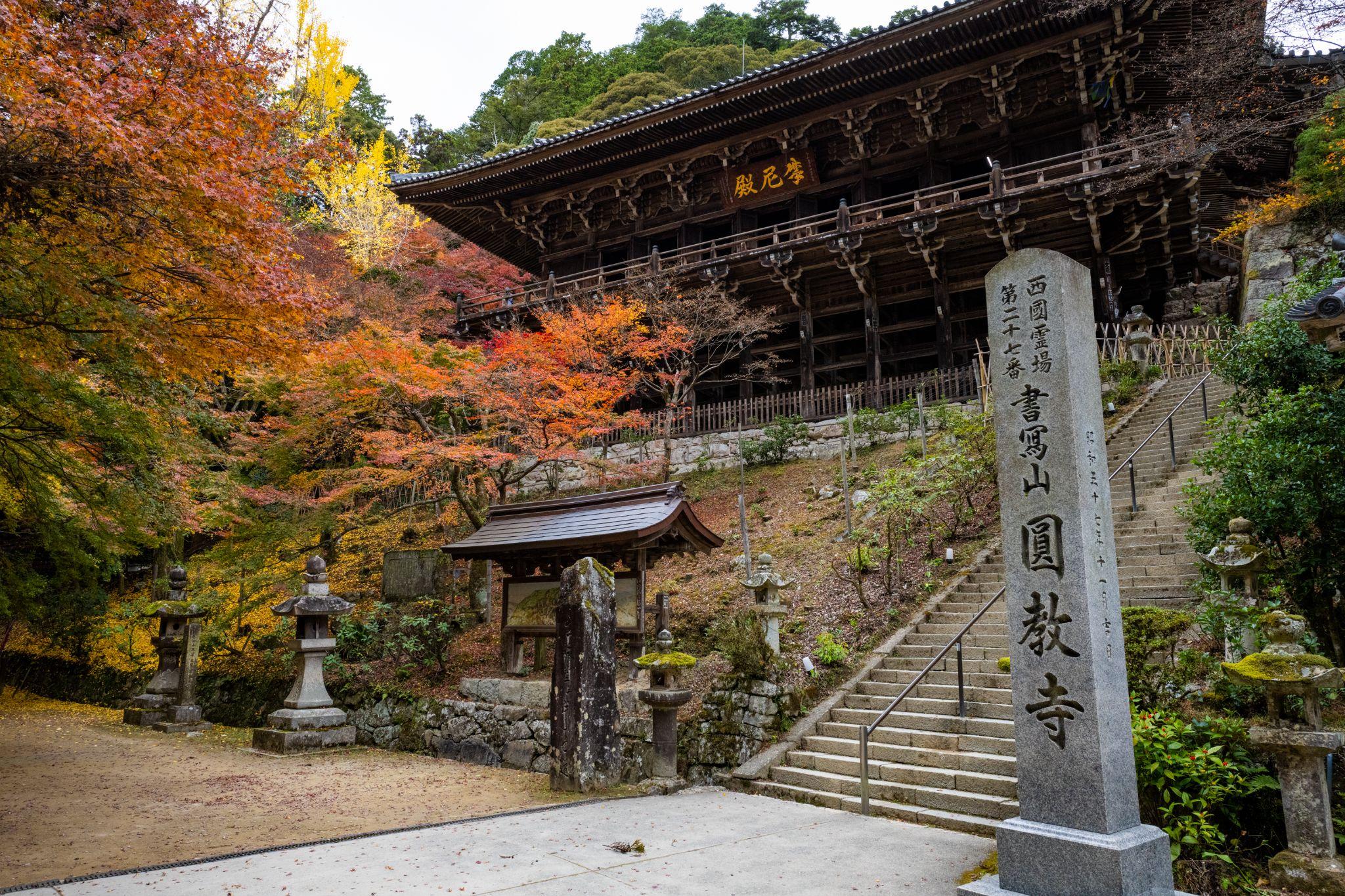 Directly next door to Himeji Castle, is Kokoen. This traditional Japanese garden was constructed recently on the former site of the feudal lord's western residence. Though stunning year-round, the grounds are particularly enchanting during the months of autumn and are an easy add-on to Himeji Castle.
Alternatively, the mountaintop temple complex of Shoshazan can be reached via bus from Himeji Castle and will leave you breathless during autumn. It's also where parts of the Last Samurai were filmed.
After enjoying Himeji, end the day by getting back on the bullet train and heading down to Okayama. Here, your destination will be the Bizen Osafune Japanese Sword Museum. Located in a town that once flourished as a major producer of swords, this facility teaches visitors everything that could ever want to know about bladesmithing in Japan. There is also an adjacent workshop where you can see a set of artisans work with tamahagane steel.
End the day by staying in one of the hotels near Okayama Station and treating yourself to the local speciality of Mamakari-zushi and/or Bara-zushi. Be sure not to miss out on Okayama's delicious fruit either!
Day Two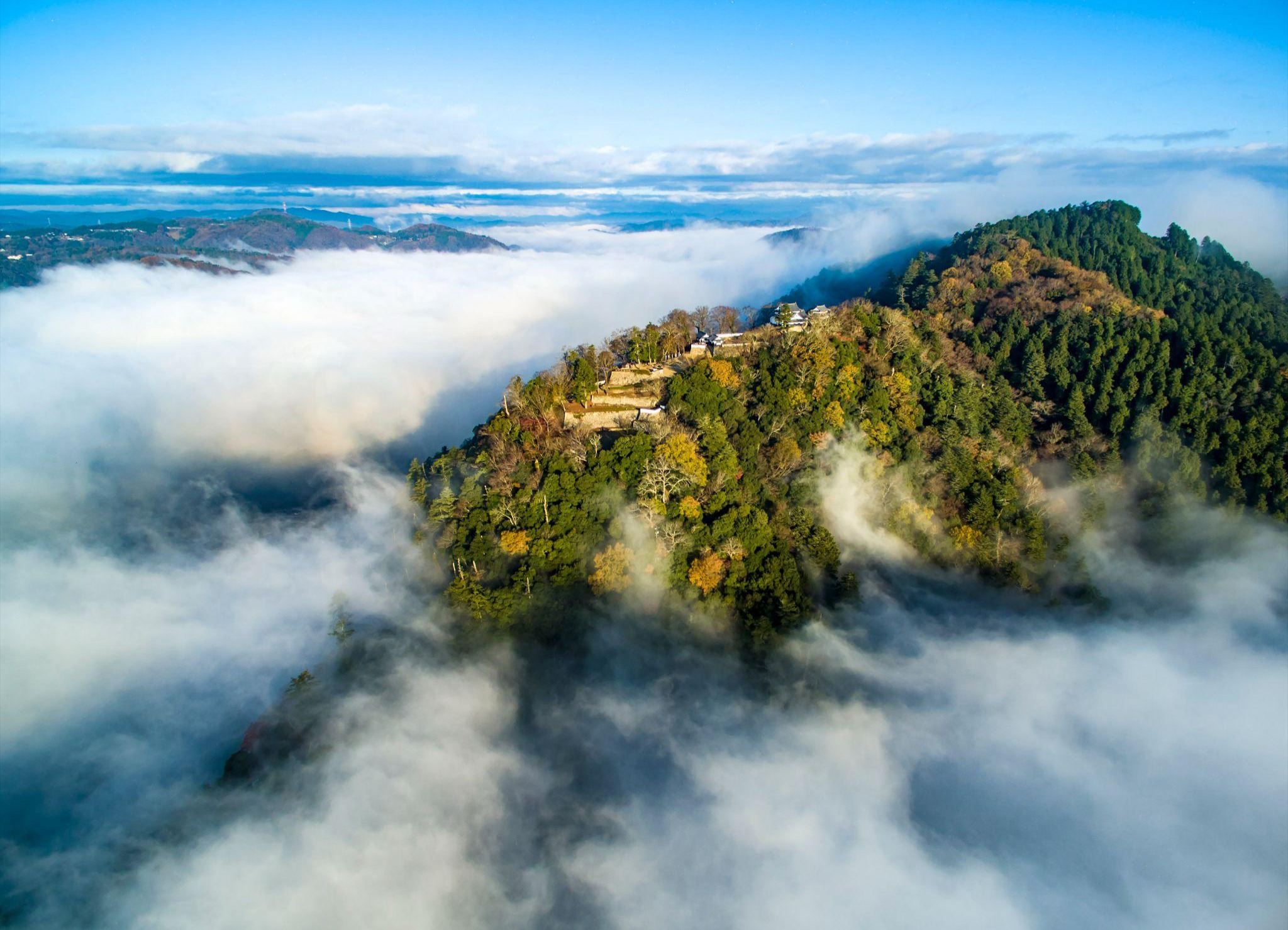 Next day, begin by heading up to Okayama Prefecture's Bitchu-Matsuyama Castle. Like with Himeji Castle, this medieval stronghold is one of a dozen surviving originals. Set atop a 430-meter-high bluff, Bitchu-Matsuyama Castle boasts a commanding view of the valley basin below. With the vivid backdrop of autumn's colors, this creates a real spectacle. Perched on a peak, Bitchu-Matsuyama Castle is best accessed via rental car, preferable to public transport or hiking.
Arguably, the best time to experience Bitchu-Matsuyama Castle is just after sunrise, when an early morning mist lingers in the valley, creating a visual effect such that the castle looks as if it is floating. If you get up at dawn to see this, spend the night nearer to Bitchu-Matsuyama Castle rather than around Okayama Station. The best place to catch a glimpse of the castle above the clouds is on a nearby mountain.
Those with a rental car will find Fukiya Furusato Village worth checking out after Bitchu-Matsuyama Castle. Once a flourishing town thanks to copper mining, this hamlet-in-the-mountains is known for its uniform red buildings which have earned it recognition as an Important Preservation District for Groups of Traditional Buildings. The color comes from "Bengara," a color pigment made from oxidized iron which Fukiya Furusato Village is famous for.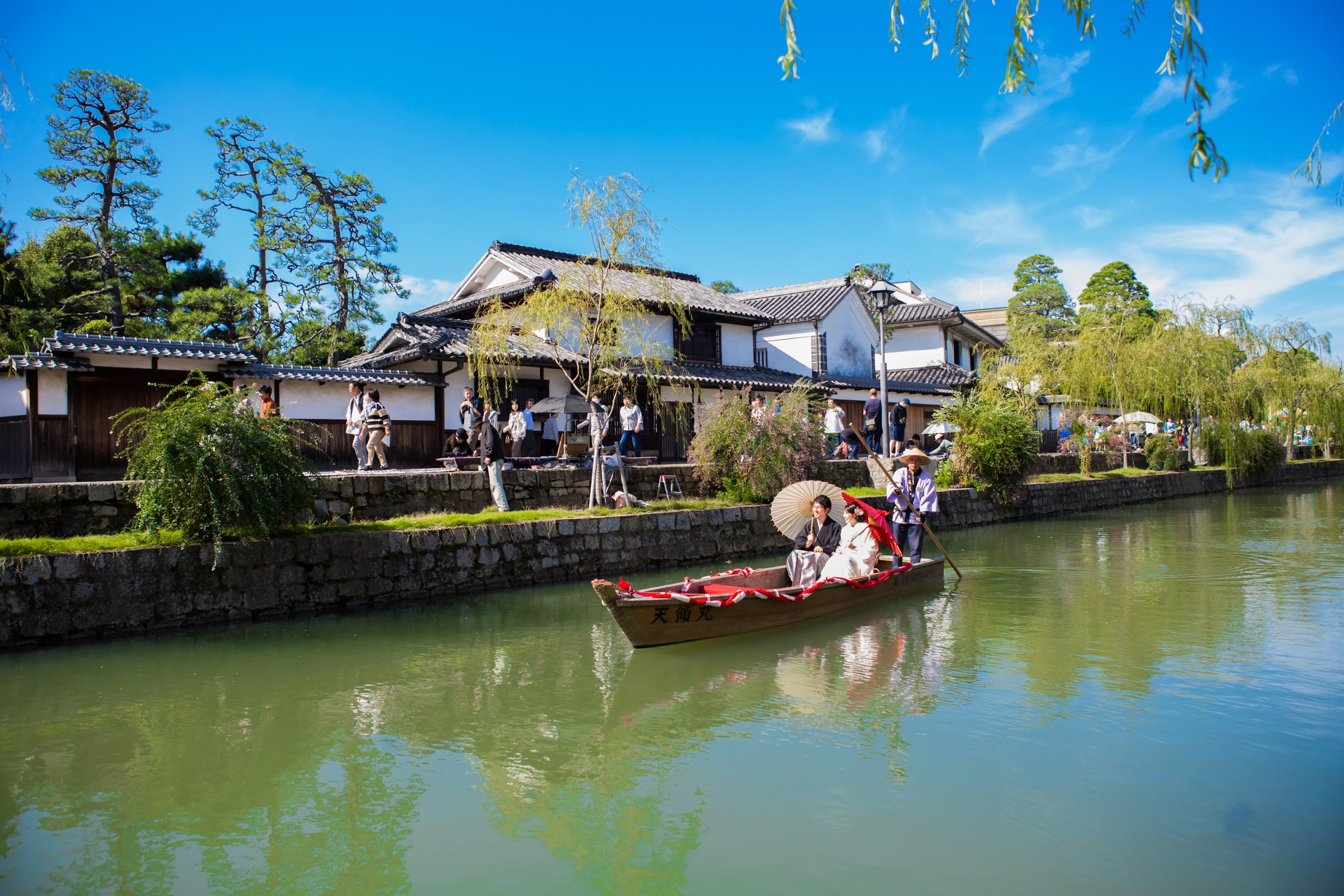 Next head on down to the Kurashiki Bikan Historical Quarter. This charming town is known for its characteristically Japanese white walls and the willow trees lining the banks of the Kurashiki River that runs through the center of the district. Formerly a prosperous merchant town, the Kurashiki Bikan Historical Quarter offers a historic excursion that is also exquisite, especially during autumn.
Within the confines of the Kurashiki Bikan Historical Quarter, there are many options for accommodations. In addition to a number of traditional ryokan, those looking to stay the night can also lodge at Kurashiki Ivy Square Hotel.
Day Three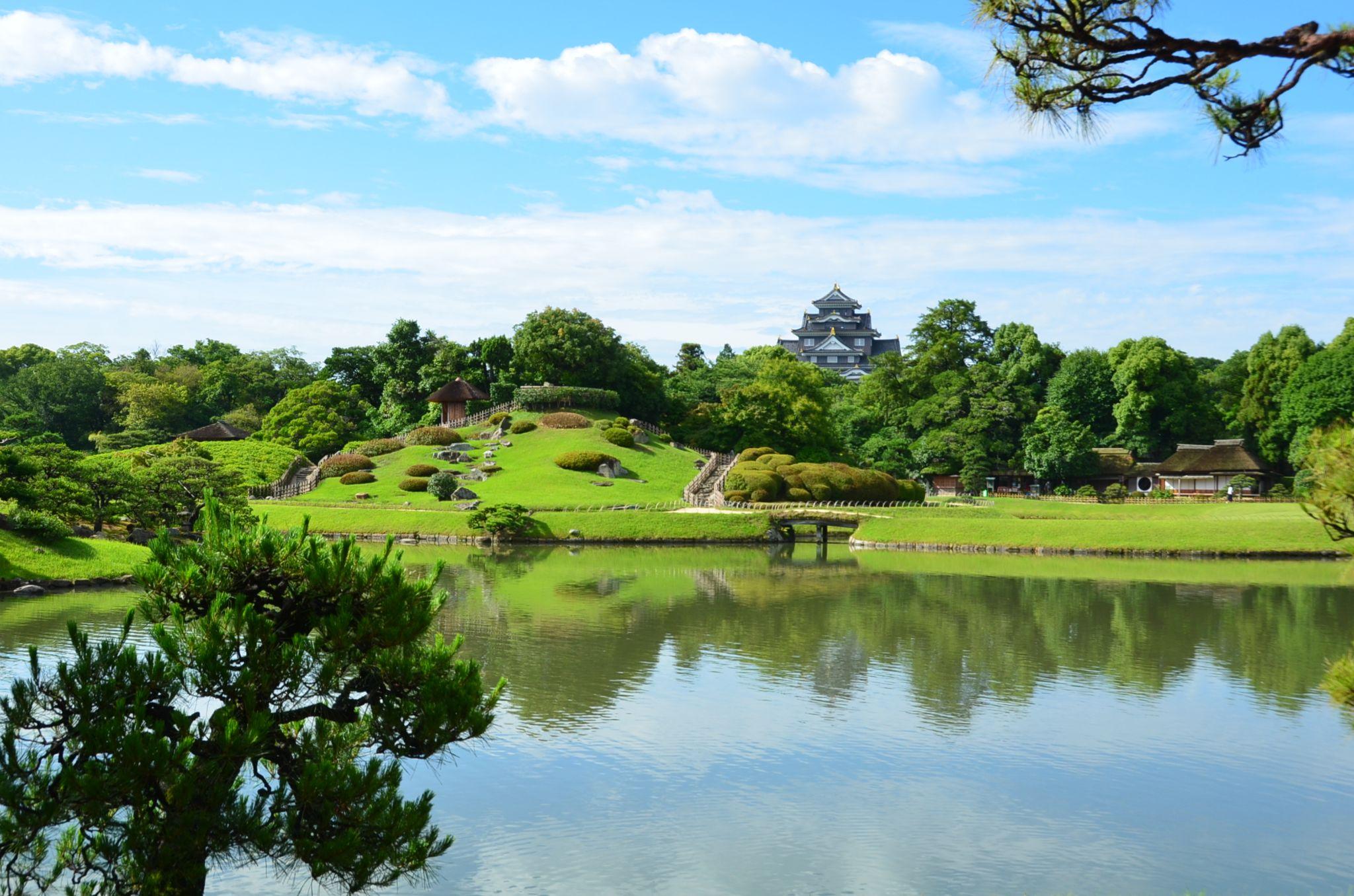 Start day three in Setouchi by heading to Okayama Station again. From here, make your way over to Okayama Castle and Koraku-en. While this stronghold is a modern reconstruction and not an original like the other castles noted thus far, its black exterior is nonetheless striking.The neighboring Koraku-en is known as one of Japan's top three gardens and will vu=isitors speechless.
The castle grounds are home to other attractions, particularly a pottery studio where guests can try their hand at making what is known as Bizen-yaki, a local pottery variant. Long famous for its kilns, Okayama Prefecture is still known for its high-quality earthenware. Be sure to make an advance reservation as spots are limited.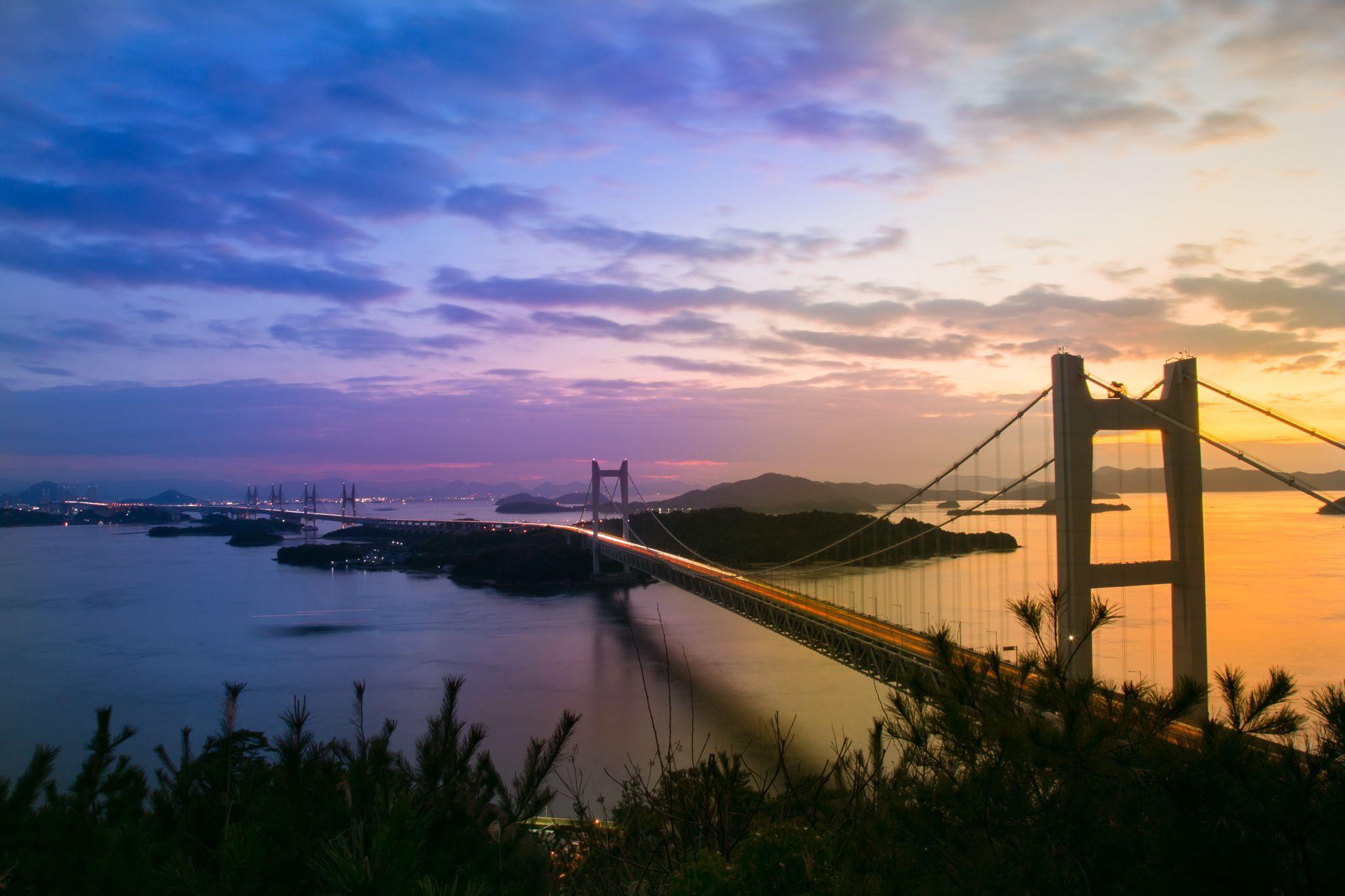 Next you'll want to then take the Seto-Ohashi Line over the Seto Bridge to Takamatsu. Located on the island of Shikoku, Takamatsu is a port city on the coast of the Seto Inland Sea and the capital of Kagawa, Japan's smallest prefecture. Here, you'll find the likes of the Takamatsu Castle Ruins as well as a number of other spots of interest.
In addition to Takamatsui's prefecture's famed Sanuki Udon noodles, Honetsukidori is one of Kagawa's famed delicacies. Located directly on the Seto Inland Sea, the city is home to some really posh hotels and ryokan. Great places to stay include Hanajyukai and Anabuki-tei.
Consider catching the sunset from Chichibugahama Beach if your schedule allows. A quick Google search shows it's one of the best places to watch the sun set in all of Japan. You would need to make a major detour to go see it as Chichibugahama Beach is located on the western side of Kagawa.
Day Four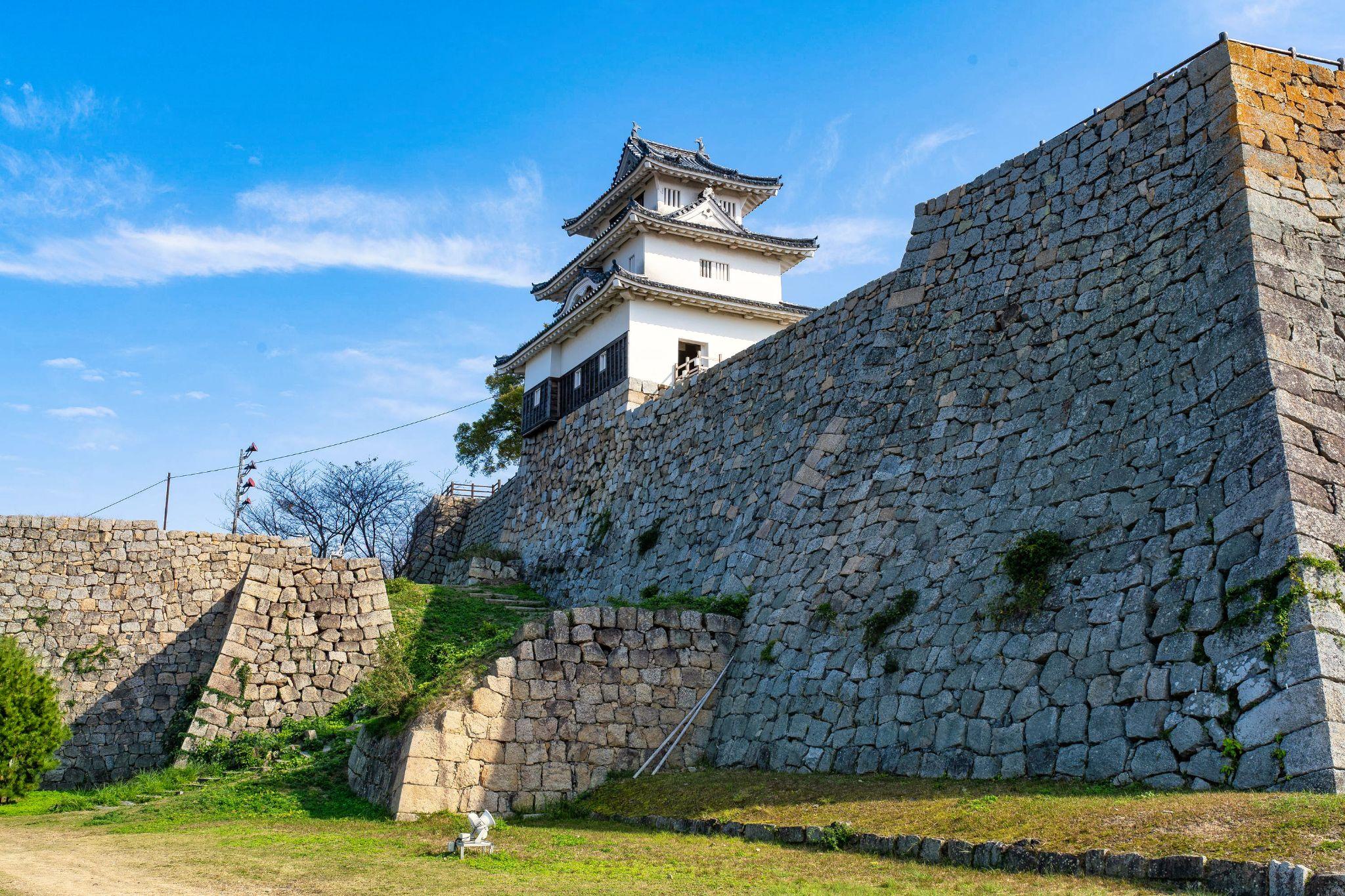 On your final day in Setouchi, visit Marugame Castle (one of the twelve originals) while the gardens of Ritsurin Koen are spectacular during the October and November. Since Ritsurin Koen is closer to Takamatsu's city centre, it would make sense to visit it first then continue on to Marugame Castle. For lovers of the autumn foliage, both are definitely worth a visit, as are the shrine grounds of Kotohira-gu.
Takamatsu also offers bonsai experiences. The area has long been known for its bonsai and is responsible for upwards of 80% of the domestic market's production. Though fully raising a bonsai takes years, visitors can learn about the art form and see what the work involves while in Takamatsu.
Finally, you can leave Setouchi by taking a train back towards Kansai, or continue on down south towards Fukuoka. Since you'll be in Shikoku, maybe continue to explore that island too. For many, a direct flight back to Tokyo will be the easiest way to exit the region. There are more than a dozen flights daily, taking a little over an hour.
---