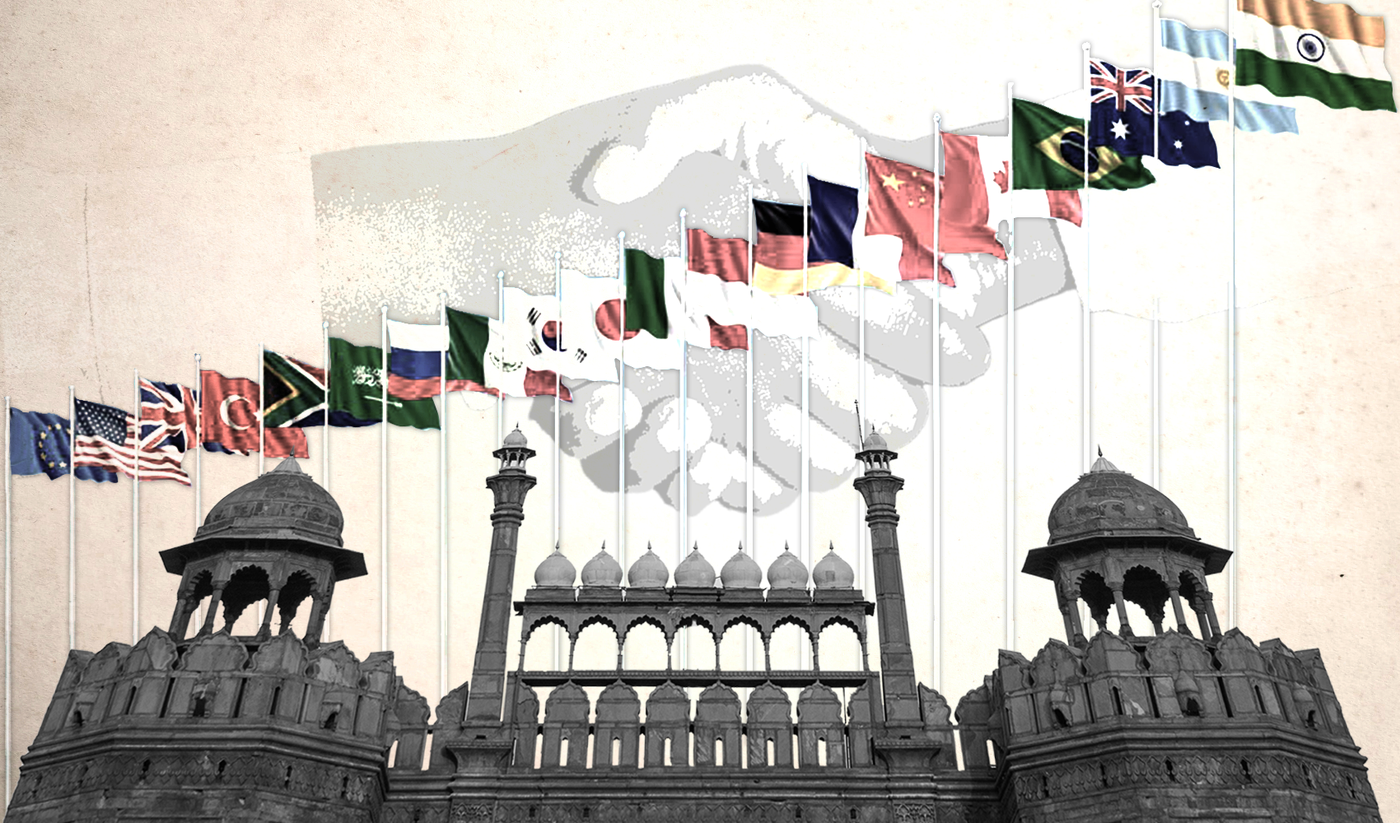 India is hosting its inaugural G20 leaders' summit this weekend.
The summit comes at a time when the world's economy is facing many serious challenges.
360info has asked subject matter experts to examine the effectiveness of G20 in key areas of the global economy.
The following content is available for republication/remix under Creative Commons 4.0. Article links will direct you to register for our free digital wire service for journalists.
Absent Putin and Ukraine war cast long shadow over G20
Tom Chodor, Monash University
The leaders of Russia and China are skipping the G20 summit, but their absence — and rifts over the Ukraine war — will have a big influence on the proceedings.
Global crypto regulations focus at G20 summit
Nafis Alam, Monash University, Malaysia
A paper proposing globally-enforceable regulations for the crypto market is expected to be presented at the world's premier economic meeting.
Why G20's debt-relief strategy is failing
Biswajit Dhar, Council for Social Development
The Indian Prime Minister says a G20 strategy has driven global debt restructuring since his country assumed leadership. That's not the full picture.
How G20 hopes to unlock trillions for development, climate fight
Biswajit Dhar, Council for Social Development
The G20's quest to strengthen institutions like the World Bank is about to hit a crucial intersection. To meet its goals, everyone needs to buy in.
Key Facts:
This content is licensed under Creative Commons 4.0, meaning you can:

Share - copy and redistribute the material in any format

Adapt - remix, transform and build upon the material for any purpose, even commercially.
All we ask is that our author bylines are retained - you are welcome to include your own - and 360info is referenced at the foot of an article i.e. "This article was originally published under Creative Commons by 360info"
About us:
360info is a Not-For-Profit public interest journalism initiative. Editorial focus is on big-picture global issues, rather than breaking news. A team of professional journalists and editors commission university-affiliated academics around the world to write features, explainers & contextual pieces, then translate their work into plain, understandable language.
Contact details:
Emma Hoy,
Media Liaison and Communications
emma.hoy@360info.org