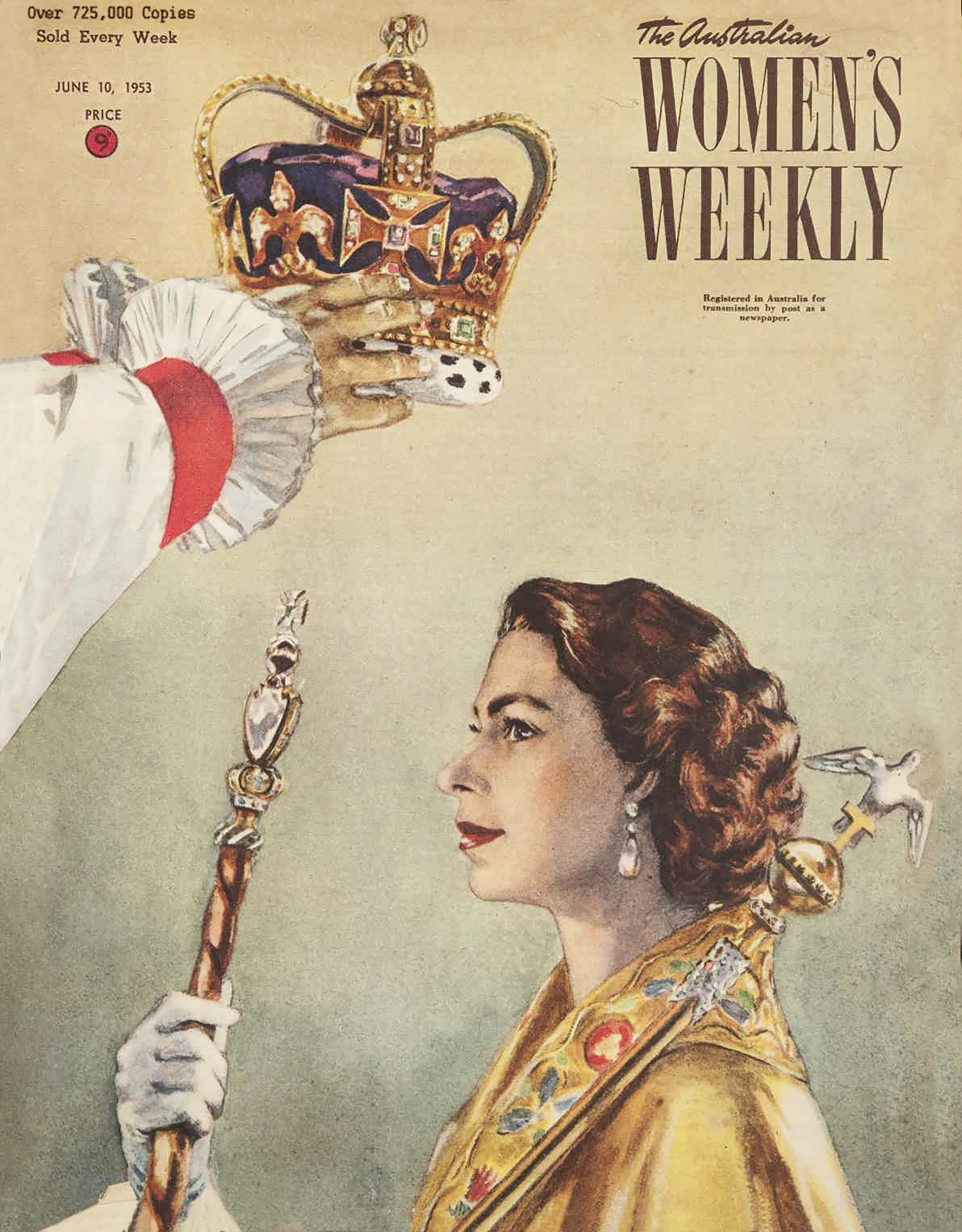 Editor at large and royal correspondent

, Juliet Rieden available for interviews
A newly uncovered horoscope from The Australian Women's Weekly in April 1936 reveals startingly accurate prophesies about the life of the future Queen Elizabeth II.
Astrologer June Marsden described how the princess, nearly 10 at the time, would "make history" by governing the lives of many people.
The column is reprinted in the October issue of The Australian Women's Weekly, which goes on sale today, was written eight months before King Edward VIII declared his abdication so June would have had no idea that Elizabeth was destined to be Queen.
It states that, at the time of her birth on April 21, 1926, the most important planets were "crowded together in the heavens" and "so strongly placed that the word 'destiny' is likely to prove synonymous with the position of power and importance which she is likely to hold in world affairs."
June, who was Australia's first celebrity astrologer, contributed a 'Written in the Stars' page for The Weekly from the mid-1930s until 1949 as well as fronting astrological radio programs.
Among her eerily prescient predictions for The Queen is that, "she is a born leader capable of guiding the destinies of others… She will attract to herself an amazing degree of service, loyalty and love, and gain the admiration of others because of her courageous and pioneering spirit."
Her writing is all the more remarkable as little was known about the young princess at the time.
Elsewhere, June, whose real name was Erica Ingram-Moore, correctly forecasts that The Queen will become known as a caring, devoted monarch who is respected and adored by her people.
"Princess Elizabeth will be loving and lovable, for love and goodwill are absolutely essential to her happiness, and she will do much to earn them. She also recognised the inner strength for which the Queen became renowned.
"She is naturally forceful and forthright, capable, proud and inclined to dominate. The Taurian aspect of her star map increases her determination. When she makes up her mind, it is almost impossible to change it. Princess Elizabeth knows exactly what she wants, and will not hesitate to go after the matter if it seems disinclined to come to her."
Incredibly, the column even predicts the trauma caused by the shock abdication that was to unfold in December that year.
"An unfriendly planetary influence occurring as 1936 merges into 1937 bespeaks another short period of upset for the Princess. In this case, however, it is likely to be nothing more than enforced changes in her life – changes she does not desire.
"At this time (early 1937) she will be much more in the limelight than can at present be foreseen."
Her words were also spot on when it came to her marriage to Prince Philip, seen as an unsuitable choice by many at the time.
"Princess Elizabeth will refuse to bow to the usual traditions regarding royal marriages. Her horoscope shows she is well able to look after her own affairs and rule her own destiny."
The Australian Women's Weekly's editor at large and royal correspondent Juliet Rieden was stunned when she read June's royal revelations.
"She perfectly encapsulates the incredible woman that Princess Elizabeth grew up to become," she said. "It's truly breathtaking that it was written 15 years before she came to the throne at a time when there was no reason to suppose she would become our monarch."
Please include a link to The Australian Women's Weekly also featured in the October issue of the Australian Woman's Weekly, on sale September 7.
For more information:
Marlene Richardson | GasbagPR
0409 888 218
About Are Media
Are Media is Australia's leading omnichannel content company for women. Every day we influence, inform, inspire, and connect with six in 10 Australian women across magazine media, digital, video, social, e-commerce, customer review sites, podcasts, events and experiences. Our brands include The Australian Women's Weekly, Better Homes & Gardens, Woman's Day, Marie Claire, TV WEEK, New Idea, Now to Love, Australian Gourmet Traveller, BEAUTY/crew and ELLE that create content Australians love.
Through our Change AREgenda we drive meaningful and positive change for women through legislative change. Be Captivated.
For more information visit aremedia.com.au