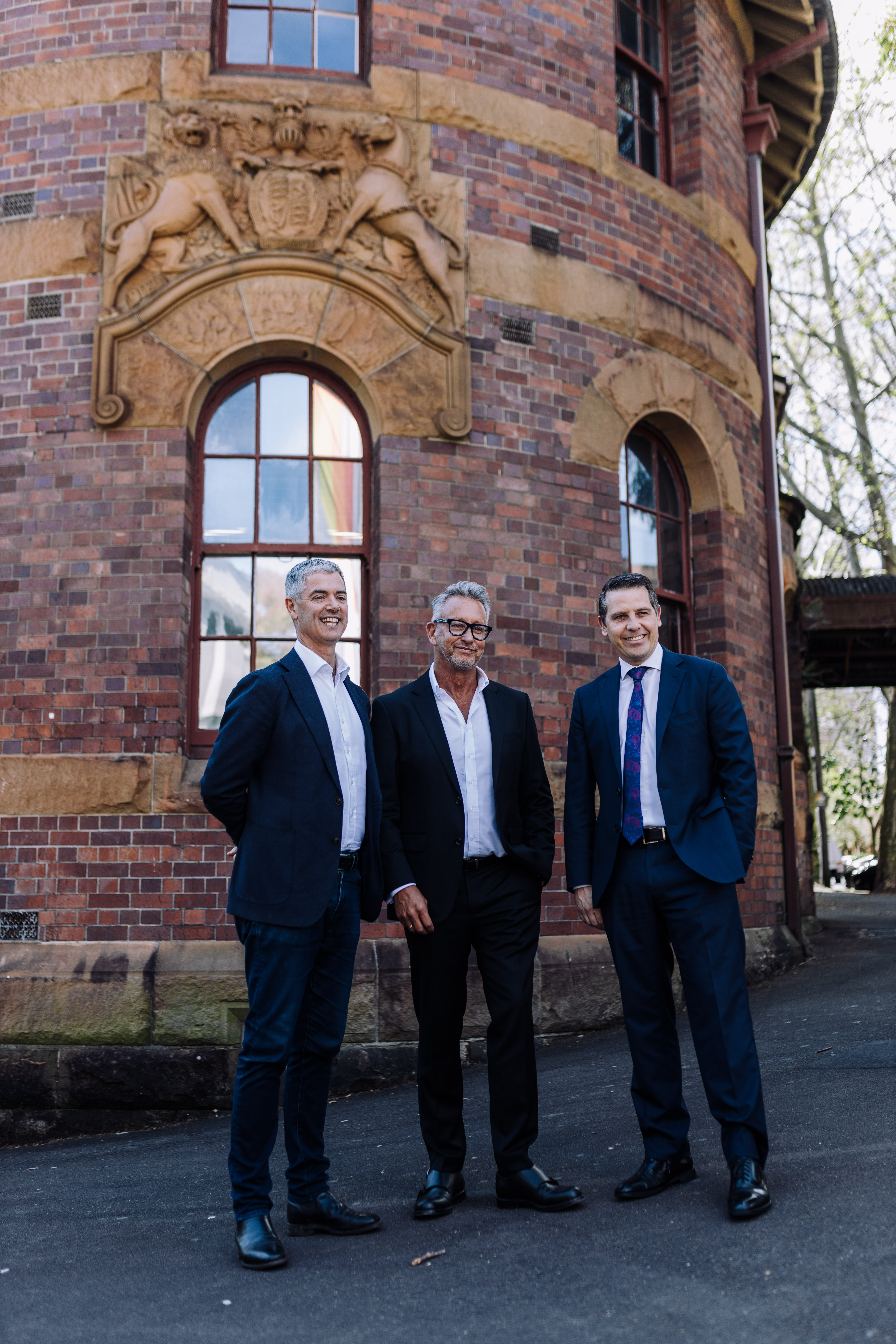 In a momentous event marking a new era, the former Darlinghurst Police Station was officially handed to Qtopia Sydney this morning.
The occasion marks a significant milestone in a journey that began with a vision and the tireless efforts of many individuals and organisations, headed by David Polson AM, committed to preserving and celebrating the diverse stories of the LGBTQIA+ community.
The site bears great importance to Sydney's LGBTQIA+ history. Initially linked to the mistreatment and oppression of Sydney's Queer community, including the 78ers, it sits at the gateway between Queer clubs, saunas, entertainment and business, and the cultural precinct encompassing National Art School and the Jewish Museum, Eternity Theatre and Oxford Street.
Made possible with the support of the New South Wales Government via use of the building and almost $4 million in funding, it delivers on a promise made by Premier Minns when in Opposition.
"This initiative reflects the NSW Government's commitment to preserving and celebrating the diverse stories of the LGBTQIA+ community," said Premier of New South Wales, Chris Minns.
"By providing a dedicated space for education, reflection and artistic expression, these important narratives will be honoured, shared and become part of a lasting tribute that engages, educates and inspires many future generations to come," he concluded.
Qtopia Sydney CEO, Greg Fisher, conveyed the importance of the occasion saying, "The transfer of this property holds great significance - it is a clear statement by this Government that Queer people matter, that our stories matter, that our contribution to the wider Australian community, from pre-Colonial days to today, matters."
"The Queer community will take confidence that the hard-fought wins from illegality to legality, from inequality to equality, from humiliation to respect, have been heard by political leaders across the spectrum. Our stories will soon be invested in this property - told and re-told - to ensure that education and awareness are the foundation of a new future of tolerance, acceptance, respect and love."
"From Lord Mayor Clover Moore's initial motion of support to fund Qtopia's initial offerings at The Bandstand in Green Park – unanimously adopted by all Councillors across all political Parties and Independents, to the drive of State NSW Independent MP Alex Greenwich, we were able to secure support from both the previous Liberal Government, and the then Labor Opposition and now Labor Government."
"Premier Minns did not just promise this property – soon to be adapted by the Government to deliver equitable access for all. He also promised $3million to tell our stories properly - to ensure we could open what will ultimately become one of the largest Centres for Queer history and culture in the world - attracting visitors both domestically and internationally, with exhibitions and performative art, education, and community engagement programs, that will commence in 2024. That is a commitment from a Government serious about this community and a Government determined to cater for everyone to visit this Centre with dignity."
"The transfer of the property from Health to the Arts is an important junction that strikes right at the heart of Qtopia Sydney's purpose. In telling our stories and in providing a safe place for people to be informed about sexual and gender identity, we hope to fight shame and discrimination. We are hopeful that our existence will support the reduction in our community's abnormally high suicide and attempted suicide rates. So much is said about being proactive in addressing mental wellbeing and whilst Qtopia Sydney is not a health service, we do hope that the normalisation of gender and sexual identity through education and awareness, will support better health outcomes."
"The Government's action has extended to education. Our Senior Educationalist has been working with the NSW Education Department and the NSW Teacher's Federation to create curricula and content-linked education programs ready to market this year so that we may welcome students to us in 2024 and be able to conduct both incursions and on-line programs around the country."
"We have worked with the incredible teams at South Eastern Sydney Health, Create NSW, and our architects WMK, heritage experts, URBIS, and many other consultants. Under the stewardship of our Chair Elaine Czulkowski, fuelled by the vision of our Emeritus Founding Chair David Polson AM, Qtopia Sydney is ready to go – almost three years of hard work has brought us to this point."
In attendance this morning, Minister for the Arts, John Graham said, "This museum will allow us to delve into the rich history, culture and experiences of the LGBTQIA+ community, and create a place that empowers and educates in a space that has a considerable historical significance."
"With the support of the NSW Government, Qtopia Sydney will become a beacon of education and celebration for the broader community," he continued.
In handing over stewardship of the building, the site is officially taking on its new name for the future - Qtopia Sydney.
"We will have our lead curatorial team in place this month and we will hold community information sessions over coming months, with our programs soon to be rolled out."
"In the words of our good friend Alex Greenwich, words I know heard by this Government, "we are here, we are Queer, and we are not going anywhere," he concluded.
-END-
Contact details:
For more information, visit qtopiasydney.com.au.
For interviews and further information:
Louise Duff
E: lduff@brilliantlogic.com.au
P: 0412 041 330