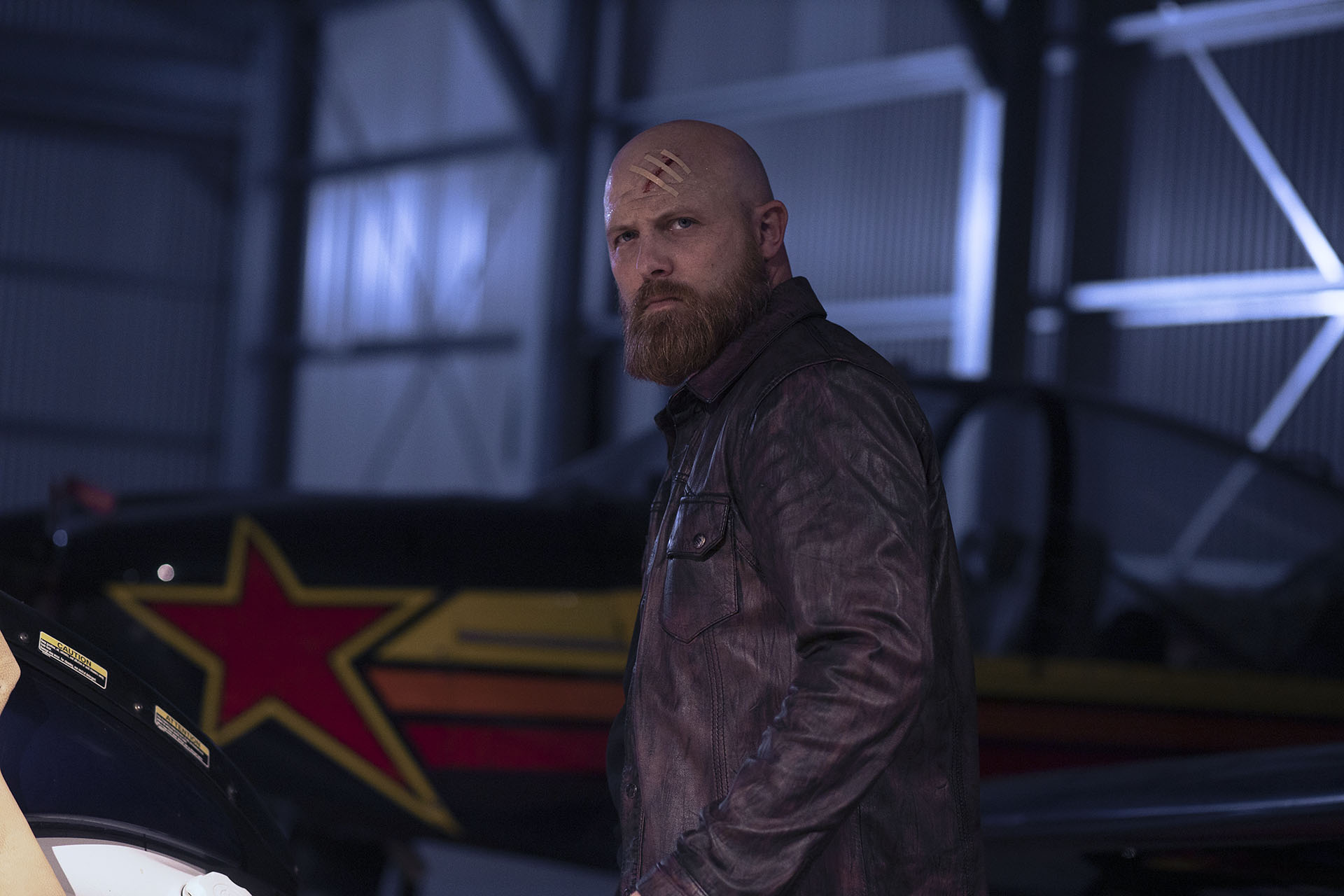 "Get Free" is set to ignite audiences worldwide: Avoca Beach Theatre hosts the Premier of a thrilling collaborative production on September 14, 2023.

14 September — The red carpet will roll out in style as the Avoca Beach Theatre prepares to host the Southern Hemisphere's theatrical premiere of "Get Free," a riveting fictional film, inspired by real events, that tackles the pervasive issue of human trafficking. In 2017 the Australian Government reported the alarming fact that 4,500 people were in slavery1, in 2023 Walk Free reports this has grown to a staggering 41,000 people2. The "GET FREE" event, slated for September 14, 2023, is much more than a movie premiere; it's a momentous celebration of cinematic artistry and a compelling narrative that transcends borders.
About "Get Free": A Collaborative Triumph:
"Get Free" represents a collaborative triumph, award winning AAGilesberg unites the creative talents of numerous production companies from the Central Coast including Joos Productions, New Life Media, Awake Productions and Salt House Creative plus award winning 1906 Pictures from Penrith. This ambitious effort showcases not only the richness of the region's artistic talent but also the power of cinema to raise awareness on critical global issues.
An Unforgettable Night for Movie Enthusiasts:
The premiere of "Get Free" promises to be an unforgettable experience for cinephiles worldwide.
Here's why:
1. Compelling Narrative: "Get Free" dives deep into the harrowing world of human trafficking,
delivering an intense and emotionally charged narrative that's both thought- provoking and
uplifting.
2. Stunning Venue: The Avoca Beach Theatre, renowned as one of the top 10 most beautiful
theatres in the world according to the BBC, provides the perfect backdrop for this cinematic
spectacle.
3. Global Appeal: This premiere isn't just about local talent; it's a global call to action. "Get Free" touches on universal themes of hope, resilience, and the power of choice.
4. Empowering: "Get Free" reveals ten ways that women and children are taken, so they can make smart choices. "Get Free" is for everyone who doesn't have a dad from the CIA coming to save them.
Join Us in Shaping the Conversation:
"Get Free" doesn't just aim to entertain; it seeks to spark a conversation. This premiere is an opportunity for industry professionals, movie enthusiasts, and the public to engage in meaningful dialogue about the impact of cinema on society.
About "Get Free":
"Get Free" is a ground-breaking film that tackles the issue of human trafficking with sensitivity and urgency. Through the lens of survivors' stories, it inspires individuals and communities to take action against the world's fastest growing crime. "GET FREE" reveals ten of the twenty ways women and children are lured by traffickers. "GET FREE" helps teenagers and parents make SMART CHOICES in the midst of this epidemic.
To learn more about "Get Free," visit www.getfreefilm.net
Get Free is rated M, recommended for mature audiences.
Key Facts:
Get Free Featurette – From Page to Screen: https://youtu.be/67g4GfRCp74

About us:
About Director Daniel Widdowson:
Dr Daniel Widdowson is an Australian of the Year finalist, Australian Playwright finalist, recipient of Best Director at the Florence Film Awards. With 34 Directing credits including Equivocal Redemption and Trafficked to Australia he was a great addition to the team.
About Craig and Amanda Giles:
Get Free's writer/producers Craig and Amanda Giles and their team achieved the prestigious title of Regional Winner for Business NSW's Microbusiness in 2022, demonstrating his exceptional entrepreneurial prowess. They continued to excel in 2023, securing a place as finalists for the same award, reaffirming their consistent dedication and excellence in business.
Furthermore, in 2023, Craig Giles has been recognised as a finalist for the distinguished title of Outstanding Business Leader of the Year for the Central Coast, an accolade to be unveiled in October 2023. This nomination underscores his remarkable leadership qualities and significant contributions to the regional business landscape.
Contact details:
For Media Inquiries and Press Passes:
info@aagilesberg.com.au +61 478 778 335