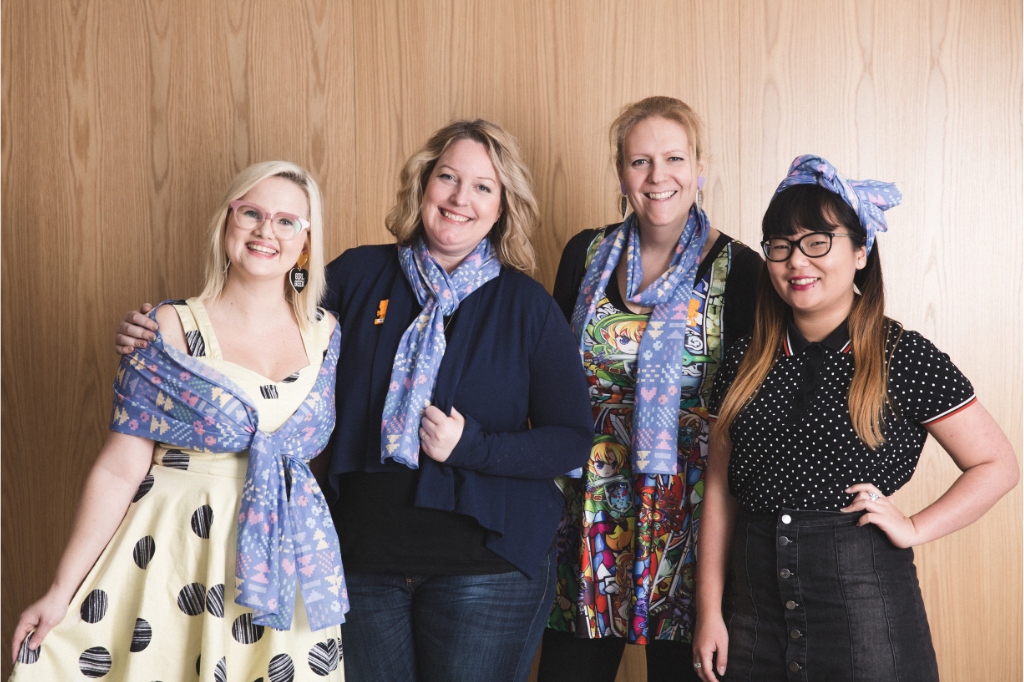 The Federal Government documents showed $16 billion in tech-related contracts valued at over $100,000 in FY22, and Girl Geek Academy says this massive financial industry influence could hold the solution to the lack of "Women in tech" in Australia.
Today consultations close on the draft recommendations from Minister Ed Husic's 12 month long "Diversity in STEM Review" and CEO of Girl Geek Academy, Sarah Moran, says those draft recommendations currently lack an enforcement mechanism for the tech industry.
"The Federal Government holds $16 billion worth of contract 'carrots' that can incentivise the tech industry to deliver gender equality. We need to fix the system, not the girls, and it's a billion dollar system the government has both the power and money to change," said Moran.
"We're asking the Federal Government to ensure tech companies present their gender equality action plans before they get access to the government the chequebook: if you want to receive public funds, you put in the work to support women," said Moran.
Girl Geek Academy have been working on addressing the issue of gender inequality in tech for 10 years, and they say industry must be included in the solutions: but the Federal Government's current draft recommendations have no teeth to ensure that happens.
"We know when times get tough Women in Tech programs are shunted in cost cutting measures, and yet those same tech companies still get paid from the government purse regardless."
"If you're getting government money, you should prove you're ensuring women remain included in the tech workforce, no matter the economic conditions. Or the money should go to the tech providers that will."

Girl Geek Academy says spending $16 billion of government funding with IT companies committed to gender equality would help address the fact women make up just 29% of the tech workforce in Australia.
Moran says there's too little long-term funding going towards Women in Tech programs and this significant investment would help increase the amount of time, money and expertise invested by the tech industry on solving this problem for themselves.
"The tech industry is responsible for its lack of women, with a lack of programs both for current talent and investment in the talent pipeline. If the government keeps paying them then there's no reason for the industry to try harder to change anything."
Earlier this year Girl Geek Academy surveyed over 300 people in tech and included their feedback in a submission to the Diversity in STEM review called "Enough Talk: Girl Geek solutions for action & investment in gender equity in STEM/ technology".
At the time Moran said, "Women shared with us so many examples of gender discrimination, unconscious bias and sexual harassment within the technology industry, we only describe it as a widespread, systemic pattern."

"Until now, we have expected women to be "more resilient" or learn to "act like the boys" or to "speak up and make change" in order to make it in a STEM career. But placing the burden on individual women at individual worksites to change things is neither fair nor productive," said Moran.
About us:
Girl Geek Academy is a social enterprise dedicated to achieving gender equality in the technology industry. We aim to bring one million women and girls into technology careers by 2030 through a range of programs, most recently teaching A.I. skills to over 1,000 high school girls. We work to tackle structural issues facing women and girls in technology by influencing families, corporations, government, schools, and the tech community. In 2014 we ran the first all-women hackathon in the world, #SheHacks, and our community has been based on making friends in tech globally ever since.
Contact details:
Sarah Moran - 0430 380 180
sarah@girlgeekacademy.com