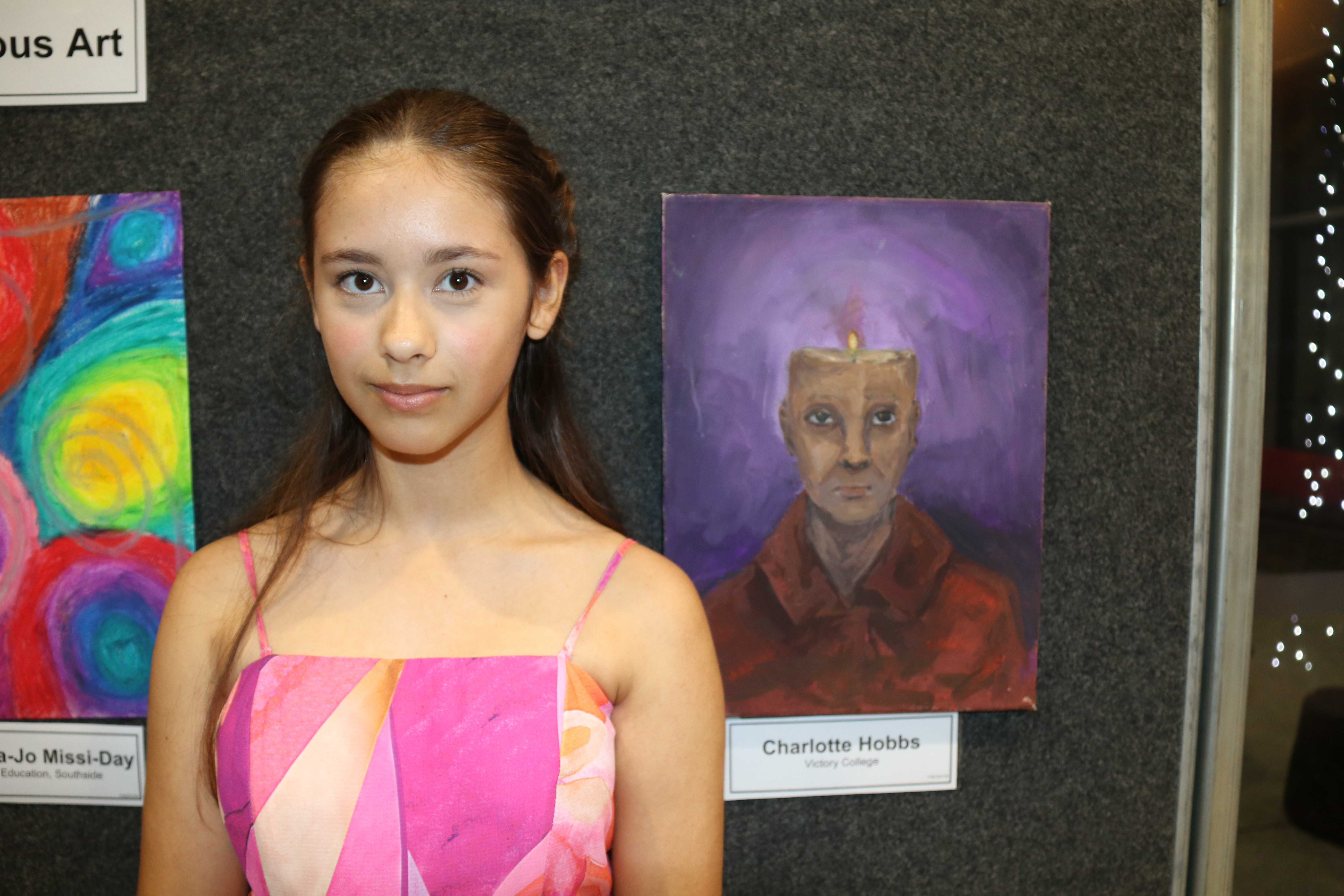 A local Gympie student was honoured at last night's Independent Education Union – Queensland and Northern Territory (IEU-QNT) Excellence in Art and Design Awards.
Charlotte Hobbs from Victory College topped the First Nations category with a painting titled 'Flying Colours'.
Donna Hensen, Wailwan/Wiradjuri woman and artist who judged the entries said Charlotte's painting thoughtfully told a story about living with dementia.
"There was amazing emotional intelligence in this topic and execution of life's colours fading," Donna said.
"The image really touched my heart and spirit – I could feel the love for the topic as well as the grief - Charlotte is an amazing artist," she said.
IEU-QNT Branch Secretary Terry Burke said the judges were wowed by the quality of the over 700 submissions across all age groups in response to the theme.
"The judges commented on the high standard of entries and the varied and creative interpretations that entrants brought to this year's theme," Mr Burke said.
"Our union established the Awards to promote and encourage artistic students and celebrate their flair for creativity.
"Art is a very important area of learning in schools, and IEU-QNT is proud to support the artistic talent of students and staff in the Queensland non-government," he said.
Specific quotes and high-resolution images can be provided of each winner on request.
ENDS
About us:
The Independent Education Union – Queensland and Northern Territory (IEU-QNT) represents more than 17,000 teachers, school support staff, principals and early childhood education employees across Queensland and the Northern Territory. www.ieuqnt.org.au
Contact details:
Katie Fotheringham, IEU-QNT Communications Officer: 0409 628 675/ kfotheringham@ieuqnt.org.au