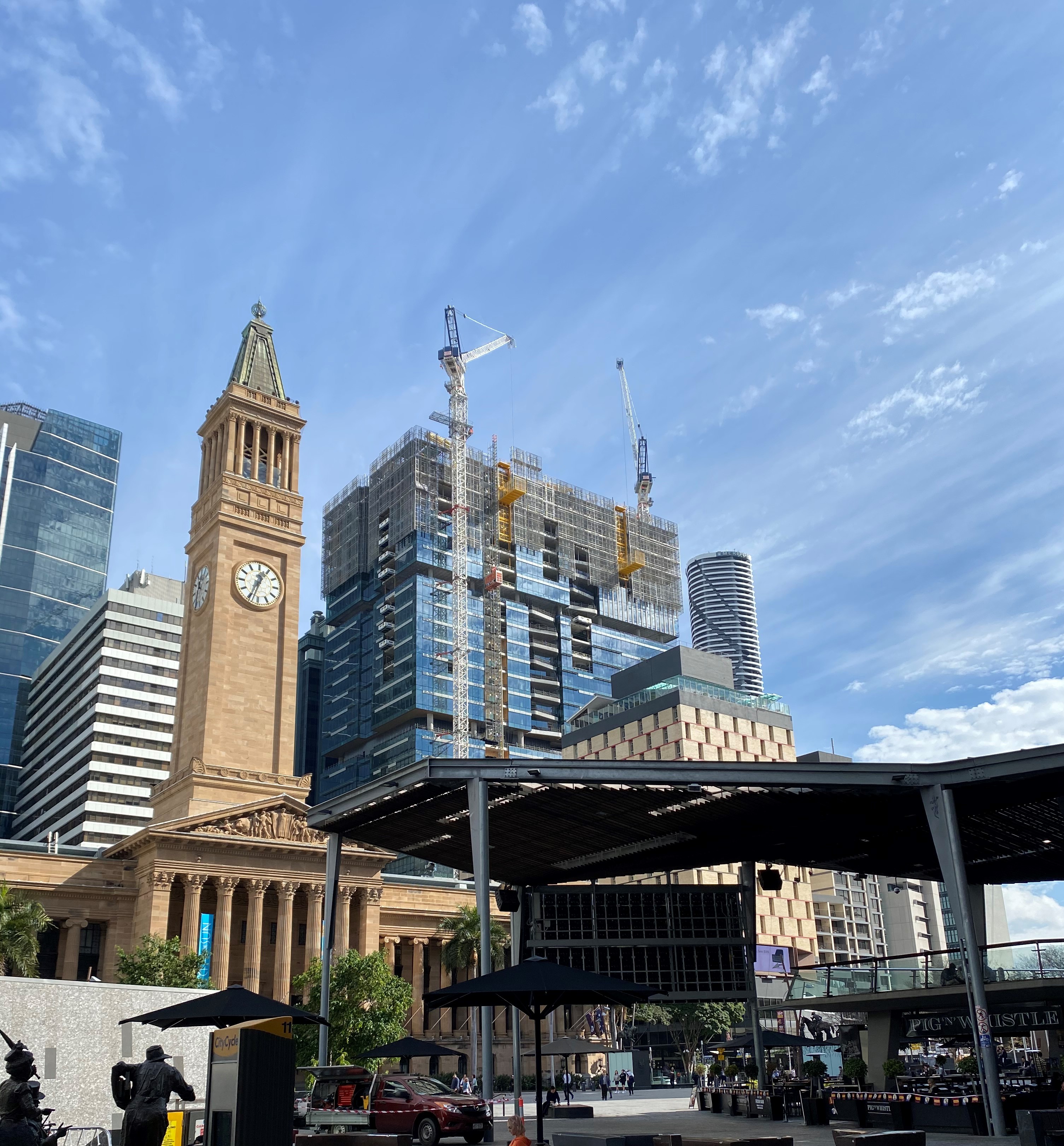 Queensland's top engineers and engineering projects have been celebrated at the 2023 Engineers Australia Excellence Awards - People & Projects Queensland, held at Brisbane's Emporium Hotel.
The Engineers Australia Excellence Awards honour the best in engineering and highlight how engineers make a daily difference in our world," said Engineers Australia GM Queensland Stacey Rawlings.
"These awards give them a spotlight to highlight their accomplishments and to promote the importance of engineering. They also inspire and guide the next generation of engineers. Through these awards, we celebrate remarkable engineering achievements, set higher standards, and inspire the future direction of the profession."


Queensland Project of the Year: Heritage Lanes at 80 Ann Street by AECOM
Heritage Lanes represents excellence in design, construction, and community impact, setting a new gold standard in Australia's building industry. It prioritises eco-friendly features like solar power, beehives, and community gardens, and preserves the site's historical aspects. This project also supports the community through public events and information sessions. It embodies Engineers Australia's vision by promoting community well-being, work-life balance, and sustainable engineering. The design is future-ready and has introduced innovations such as automated facade panels and reusing heritage materials. Heritage Lanes stands out for its ethical commitments, including support for local Indigenous businesses and accessibility features. The ongoing partnership between Queensland-based charity Micah Projects also contributes to improving the health and safety of vulnerable community members.


Queensland Professional Engineer of the Year: Emma Charlton
Emma Charlton serves as a Technical Director at AECOM and leads the Defense Environmental Services for ANZ. With over two decades in consulting engineering, she has worn many hats, from engineering to project management. Charlton is dedicated to promoting diversity and inclusion, helping guide AECOM in this mission. She also supports young autistic and neurodiverse adults through her board position at Australian Spatial Analytics. Holding a Mechanical Engineering degree and an MBA, Emma stands out for her commitment to societal benefits, especially in sustainability, and her extensive volunteer work. She is a true role model for engineers and the community.
Queensland Emerging Professional Engineer of the Year: Chloe Turrell
Chloe Turrell is passionate about learning from the human body to develop novel medical technologies that will change the way we approach medicine to advance our healthcare abilities. Working as a Senior Biomedical Engineer at WearOptimo, she is developing ways to integrate a wearable hydration sensor device with the skin for preventative measures in fields where dehydration can be a silent killer.
Turrell believes in diversity and is the National Operations Manager of the not-for-profit, The Power of Engineering. She aims to remove stereotypes and empower young regional women with the knowledge to pursue a career in STEM (Science, Technology, Engineering, and Mathematics).
Achievement Award: Civil College: Sir John Holland Civil Engineer of the Year: Wesley Johnston
Environmental College: Environmental Engineer Achievement Award: Lara Harland
Achievement Award: Transport Australia society Transport Medal: Dennis Walsh


The Engineers Australia Excellence Awards seeks to recognise and reward outstanding achievement in engineering. Local winners will go on to represent their division at the national awards in Melbourne on November 29.
Ends.
Media: Lisa McKoy 0468 366 691 | lmckoy@engineersaustralia.org.au