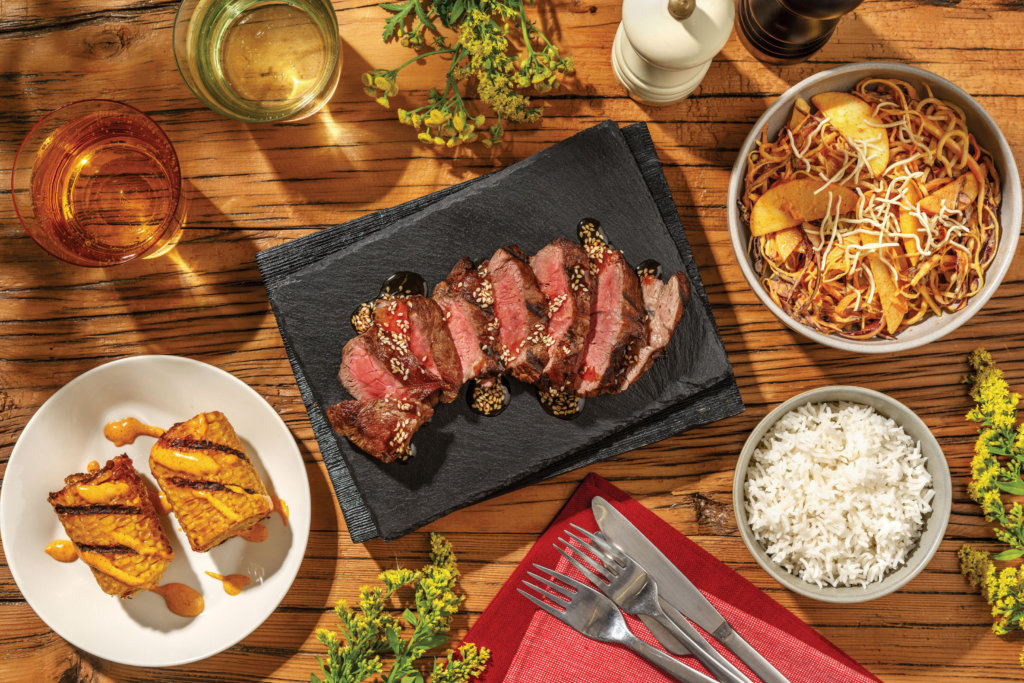 After months of world class sports, from women's football to most recently rugby, meal-box company HelloFresh have put together a guide to hosting the ultimate stress-free sports watch party. They've also suggested what food and drinks to serve while you're at it!
Venue, Seating and Comfort
Arrange your furniture to create a clear line of sight to the TV or screen from every seating area. If you're short on seating, consider borrowing extra chairs, bean bags, or floor cushions to accommodate everyone comfortably.

If the weather permits, set up an outdoor viewing area with blankets and pillows for a cosy and unique experience.
Decorations and Theme
Decorate your space with banners, team colours and sports-related decorations. Set a thematic tone that adds to the excitement of the event. Consider using colour-coordinated plates, cups, and napkins that match the Australian teams colours!

Food
Opt for dishes that are appropriate for sharing. Consider a spread of delicious Australian starters, finger foods and snacks that are easy to eat while watching the game. Items like chicken wings, nachos, popcorn and dips always work a treat. You could try our American-Style Prawn Po' Boy, these American inspired hot dogs bring the fun of the fair straight to your kitchen.
Weather-pending, a BBQ is the perfect solution to hosting a stress-free gathering and serving up a delicious spread. With delicious sides and salads and cuts of meat, cooking up entertaining recipes has never been easier. Consider our Chargrilled Beef Hot Dogs, Greek Style Chargrilled Chicken or Grilled Prawns & Creamy Potatoes – it's sure to be a crowd pleaser.
Have a mix of both indulgent and healthier options, to suit every taste. You could take it one step further by creating a food station or buffet so guests can help themselves during the game without missing any action.
Keep the drinks flowing
What would a party be without drinks? There's nothing better than having a cool drink in your hand to finish off the perfect party. Go all out and set up a dedicated drinks station, get some fresh fruit and fill a bucket with lots of ice. Sweet lemonade, fruit juices and refreshing spritzers are some of our favourites.
Relax and enjoy
When planning a party, it's easy to get caught up in the little things and many often forget to enjoy it themselves. Once you've planned your menu, you'll have plenty of time to savour the delectable food, spend time with your loved ones and enjoy all the wonderful sports this year has to offer.
ENDS
Contact details:
Tayla Davie