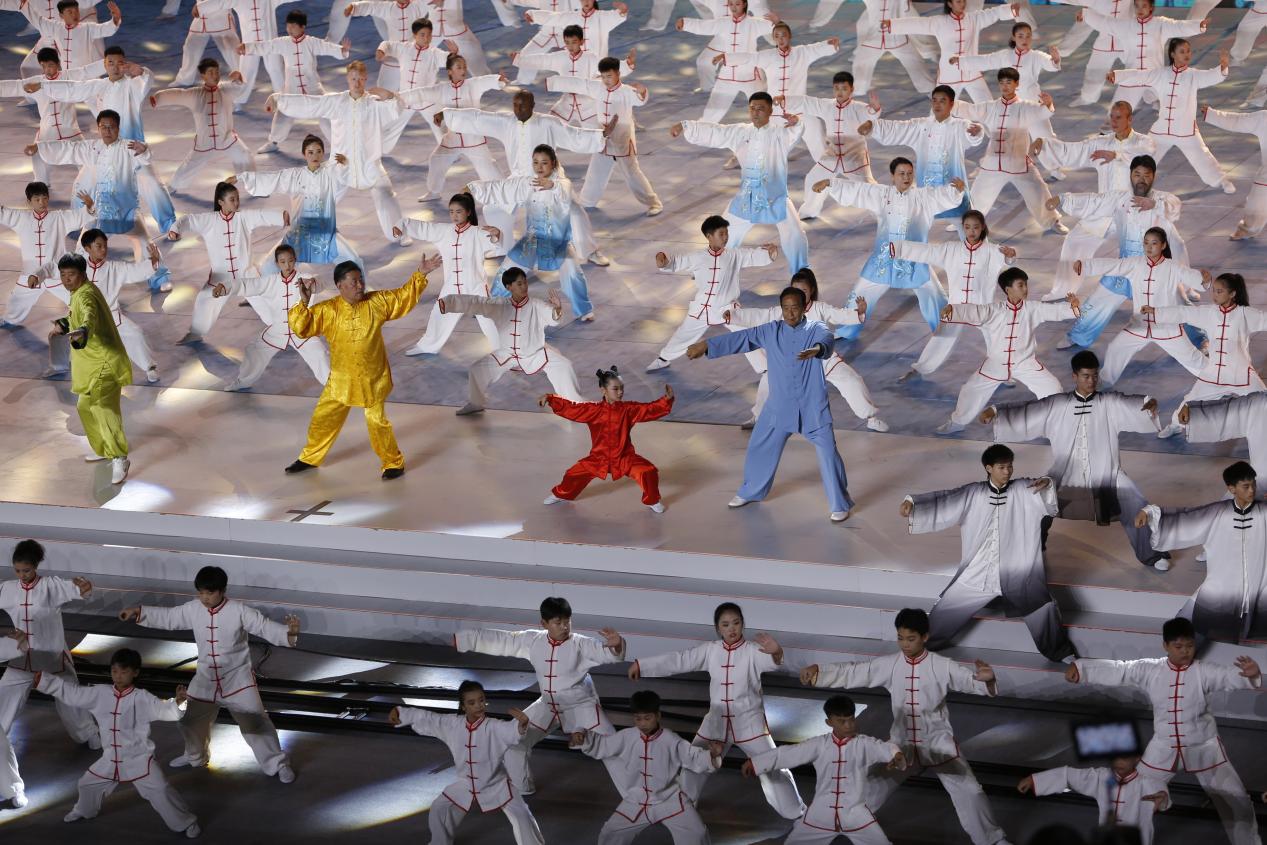 JIAOZUO, China, Sept. 20, 2023 /Xinhua-AsiaNet/--
The 11th China Jiaozuo International Taijiquan Competition and 2023 Yuntai Mountain Tourism Festival kicked off on Sept. 16 in Jiaozuo City of central China's Henan Province.
The event seeks to promote the city, Yuntai Mountain's tourism resources and Tai Chi culture, and integrates sports events, cultural tourism, economic and trade activities such as Tai Chi contests, travel tours, investment deal-making and forums.
Jiaozuo is the hometown of Tai Chi and is named the "Holy Land of Tai Chi" by the Chinese Martial Arts Association. On December 17, 2020, Tai Chi was admitted to the UNESCO's representative list of the intangible cultural heritage of humanity.
As the top fitness sport on earth, Tai Chi is popular all over the world. It has been spread to more than 150 countries and regions around the world, with more than 600 million practitioners.
In addition, Tai Chi is also a signature Chinese symbol with unique charm of excellent traditional Chinese culture.
Yuntai Mountain, located in Jiaozuo, is famous at home and abroad for its unique canyon landscape. It is one of the first global geoparks and a national 5A-level tourist attraction.
The Tai Chi competition and tourism festival has been successfully held for ten sessions since 1992, and has been rated as an excellent project in sports-related tourism by the General Administration of Sport and the Ministry of Culture and Tourism.
The event has further showcased the charm of Jiaozuo and Henan, and left a lasting legacy in the international martial arts arena and China's tourism sector.
Source: The 11th China Jiaozuo International Taijiquan Competition and 2023 Yuntai Mountain Tourism Festival