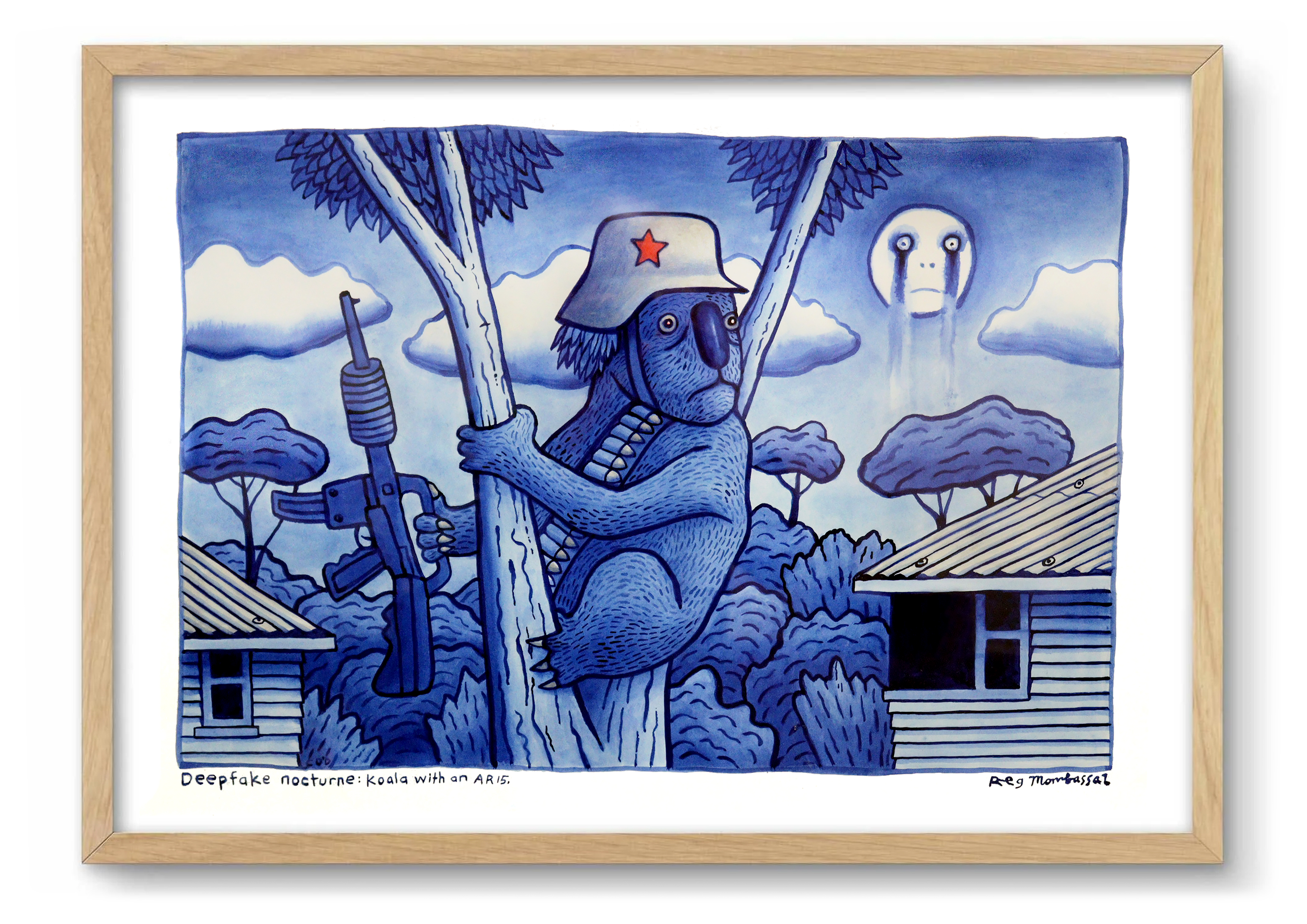 For centuries, Australians have been waging war on the environment, and there's no arguing Koalas are on the losing side
This Save the Koala Day (29 September), The Australian Koala Foundation has acquired a piece from the latest exhibit by renowned artist Reg Mombassa, titled "Creatures: Losing the War on Nature", to serve as a flagship symbol
Deborah Tabart OAM, known as the "Koala Woman" and Chair of the Australian Koala Foundation is available for interview and can provide insights on these exclusive items and stress the urgent need to join the Koala Army in defence of these iconic species
Key Facts:
- Deborah Tabart OAM is available for interview
About us:
About the Australian Koala Foundation
The Australian Koala Foundation (AKF) is the principal non-profit, non-government organisation dedicated to the conservation and effective management of the wild koala and its habitat. The AKF aims to refine and update the Koala Habitat Atlas mapping of all wild Koala habitat and to get the Koala Protection Act enacted, ensuring longevity of koalas and their habitat.
About Reg Mombassa
Christopher O'Doherty aka Reg Mombassa is a New Zealand-born Australian musician and artist. Mombassa is recognised for his distinctive style and thought-provoking creatives. His art often delves into themes of nature, society, and the environment, making him a compelling collaborator for the AKF's Koala conservation mission.
Contact details:
Media Contact
pr@savethekoala.com
Office: (07) 3229 7233
Mobile: 0428 104 255