Jade Gas Advances Toward Gas Pilot Production
Highlights:

▪ Ongoing successful drilling results have delivered further gassy coal along Jade's defined 40km gas field with:
- 25.0m of gassy coal intersected (Red Lake-15)

▪ All four vertical production wells required for the upcoming Pilot Production program, including Red Lake-15, are now completed

▪ The Pilot Production program is planned to commence in early November with drilling equipment being mobilised to site

▪ Jade continues to progress other initiatives that will support Pilot Production including, customer offtake, a 2D seismic survey, extended production testing (Red Lake-5 and 7), and ongoing evaluation of core to determine gas content and permeability.

Jade Gas Holdings (ASX:JGH, Jade or the Company) is pleased to advise that the Company is advancing activities toward gas Pilot Production at its TTCBM Project in the south Gobi region of Mongolia.

Drilling Completed for Production Wells
Red Lake-15 is the final vertical well in the pilot project drilling program. The well was spudded on 22 August and reached Total Depth (TD) of 563.9m on 5 September. The well intersected 25.0m of gassy coal in target seam 0, between 524m and 551m, with 32 coal core samples recovered for gas desorption measurement and compositional sampling at Jade's on-site laboratory. The well has been logged and a drill stem test was undertaken. The well will be left suspended awaiting drilling of the horizontal well program.

The four vertical production wells required for the upcoming Pilot Production program (Red Lake-5, 7, 11, and 15) are now completed. Each horizontal well will have a lateral section of around one kilometre which is designed to provide a much larger exposure to the gassy coal intersection when compared with a vertical well. The Pilot Production program is expected to take between three to six months, after which, commensurate with commercial discussions, the company will advance to a potential reserve booking.

Pilot Production Program
Jade's drilling contractor, Major Drilling, who have significant experience in Mongolia, has mobilised their Schramm TXD 200 drilling rig which is currently enroute to the Red Lake area after departing a port in Chile, South America in August. The TXD 200 is a fit for purpose oil and gas rig with directional capabilities due to its 200,000lbf capacity, and will be the first rig of its type to be used in Mongolia. The rig has the ability to effectively drill greater than 1000m lateral wells.
Jade expects to spud the first well of the Horizontal Pilot Production program in early November. The campaign will target the proven gas containing Seams 0 and III to connect with Jade's previously drilled vertical production wells (Red Lake-5, 7, 11, and 15). Well planning and drilling preparations are at an advanced stage, incorporating expert well design and engineering consultants in Brisbane, with efforts currently focussed on lease preparation, production skid upgrades (for handling water and gas brought to surface once the wells are on-line), and winterisation of rig and ancillary equipment necessary for the expected cold conditions during November and December.

Commenting on the operations update, Jade Executive Director Joe Burke, said:
"The Company is pleased to confirm a further gassy coal intersection from the Red Lake area which moves us closer to our pilot production program due to commence In November.
Jade is committed to delivering a cleaner source of energy in Mongolia and these results continue to reinforce the scale potential that underpins the Project. This ultimately is driving our commercial discussions with potential customers where we are seeing strong demand to secure our planned clean and robust gas supply."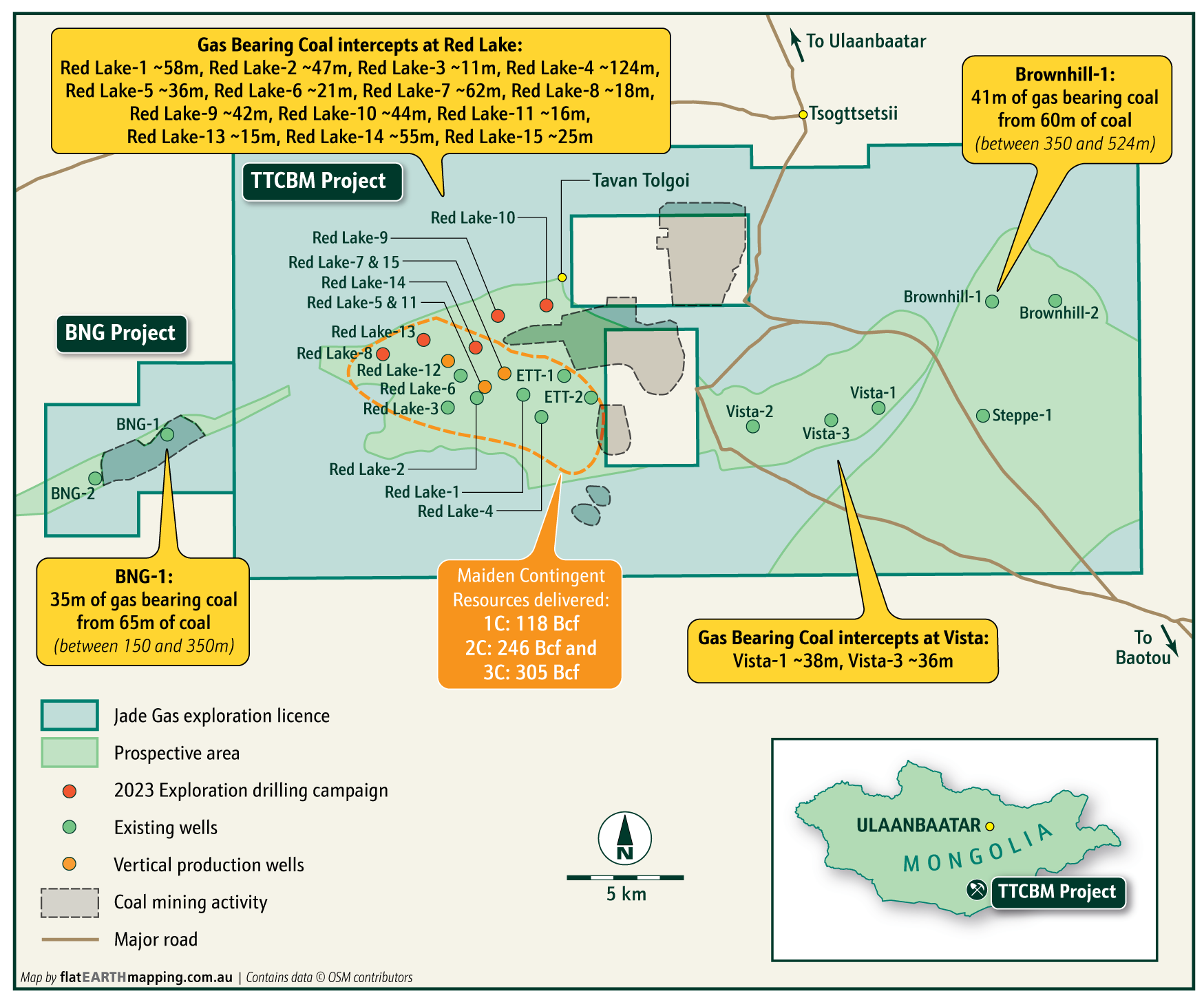 Figure 1 - Permit areas showing location wells drilled to date
Key Facts:
Mongolia is Ready for a New Domestic Energy Industry.
Jade has delivered a substantial maiden Gross unrisked 2C Contingent Resources of 246 Bcf and its working on expanding resources across a defined 40km gas field opportunity in the south Gobi region of Mongolia.
Jade Gas will ultimately support Mongolia's energy transition focused on key outcomes:
▪ Improving Mongolia's energy independence
▪ Supporting Mongolia's significant future energy demand growth
▪ Decarbonizing the economy by improving the energy mix with cleaner fuel sources
▪ Environmental and health benefits for the people and country of Mongolia.
Contact details:
Elvis Jurcevic
Investor Relations
+61 408 268 271
ej@jadegas.com.au