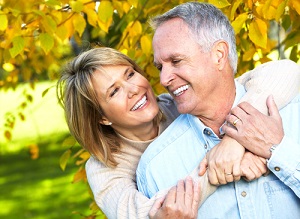 The South Eastern Sydney Local Health District's Older Persons' Mental Health Service based at Prince of Wales Hospital, in partnership with Randwick City Council, is set to hold its annual forum for the senior community on Wednesday, 25 October, with this year's theme 'Better Brains, Better Bodies, Better Ageing'.
The free event, held from 10am to 1pm at The Juniors, Kingsford aligns with this year's Alzheimer's Disease International World Alzheimer's Report message, that up to 40% of projected dementia cases could be delayed or avoided by addressing 12 risk factors.
The forum boasts a program of some of Australia's pre-eminent academics and leaders in the field of ageing including world-renowned clinician and researcher Professor Henry Brodaty AO, Honorary Medical Officer of the Older Persons' Mental Health Service.
"Advances in medications to stem Alzheimer's disease hold promise, but for now prevention remains our clearest and safest strategy," says Professor Brodaty, who is also UNSW Scientia Professor of Ageing & Mental Health and Co-Director of the Centre for Healthy Brain Ageing (CHeBA).
"It's an important message that it is never too early, and never too late to put into effect personal strategies for healthy brain ageing.
Despite advances in drug development, Alzheimer's Disease International warns that risk reduction remains the only proven prevention tool.
"Our hope with these forums is to give people knowledge and inspire people to act," says Professor Brodaty.
The Black Dog Institute will be represented at the event by NHMRC Centre for Research Excellence in Suicide Prevention Post-Doctoral Fellow Dr Sanderson Onie, who will be discussing the question 'Can the internet make me mentally healthier?".
Other speakers include advocate against ageism, Dr Katya Numbers and falls expert and Senior Principal Research Scientist at NeuRA Professor Kim Delbaere. Dr Numbers, who is a Postdoctoral Research Fellow at the Centre for Healthy Brain Ageing (CHeBA), will be highlighting what individuals can do to beat anxiety and depression, while Professor Delbaere will cover exercise tips for falls prevention and healthy ageing. The event will also share insight from CEO of Dance Health Alliance Gwen Korebrits in relation to dance as medicine and experience how enjoyable this can be.
A key presentation at the event will be from Professor Henry Brodaty who will share the latest research in relation to brain health and memory and provide his expert opinion on the latest drugs available and what they mean for the future of brain ageing.
Mike Gatsi, Service Director of the Eastern Suburbs Mental Health Service, said the forum is another example of the research and medical community and local government joining forces to support local communities.
REGISTER: https://www.eventbrite.com.au/e/better-brains-better-bodies-better-ageing-tickets-673681307927
The event is sponsored by the Juniors and South Eastern Local Health District and is hosted in conjunction with Randwick City Council and the Centre for Healthy Brain Ageing (CHeBA), UNSW Sydney.
Key Facts:
Free seniors public forum - Wednesday, 25 October 2023
Contact details:
Heidi Douglass, Centre for Healthy Brain Ageing, 0435 579 202