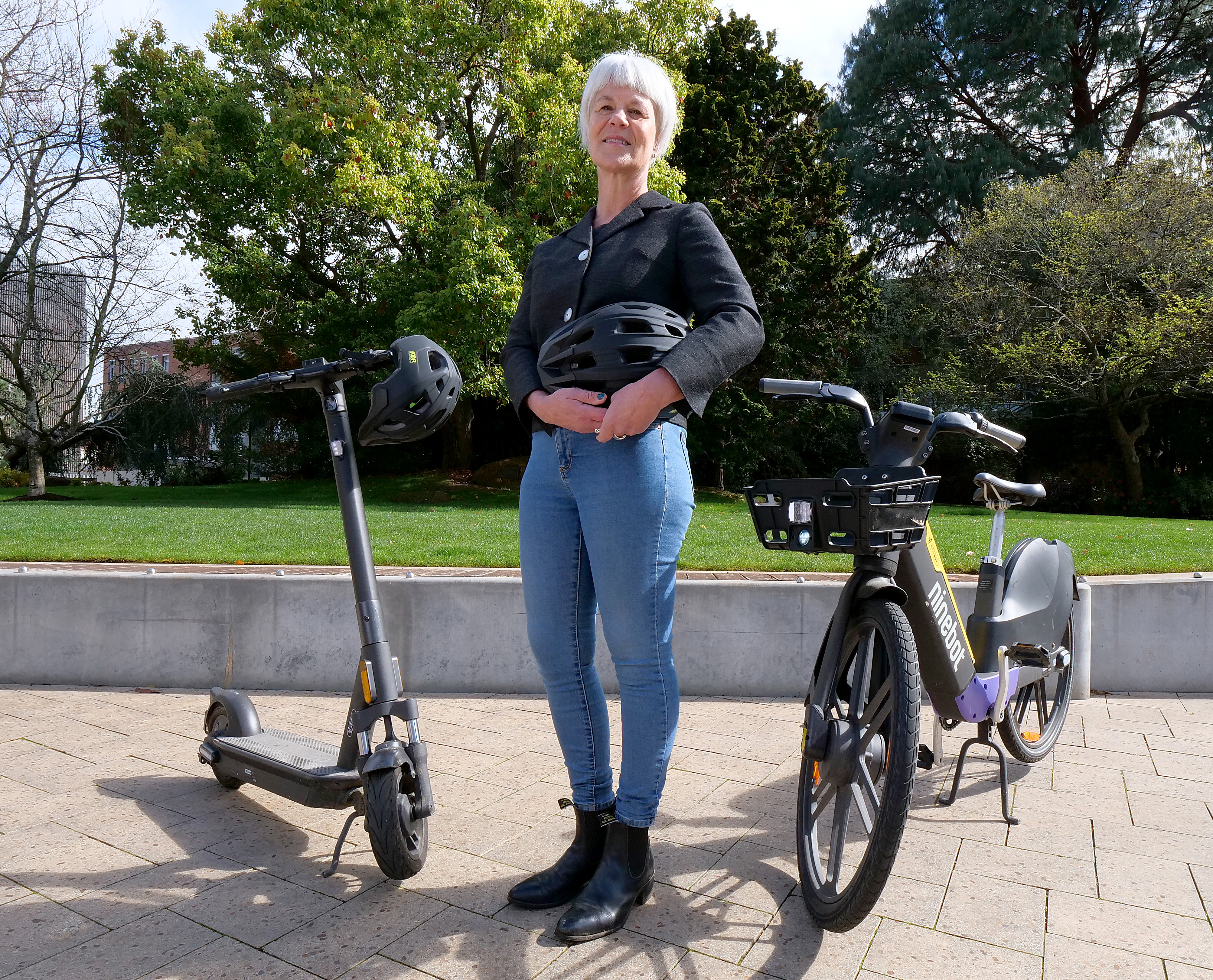 LAUNCESTON MAYOR joins more than 100 local government leaders - from Gladstone to Wagga Wagga - in Melbourne today to accelerate the uptake of clean transport in their communities, as part of the Climate Summit for Local Government.


Ahead of World EV Day (September 9) councillors and council staff will be taking the latest zero-emission cars for a spin as part of the Cities Power Partnership two-day national summit to explore opportunities for cities and regions to create a clean energy future.


Cities Power Partnership Director Dr Portia Odell said:
"Local governments have the power to make zero-emission transport more accessible to all Australians.


"Councils are effectively revving up the electric car second-hand market by purchasing EVs for their fleets. They are also rolling out charging infrastructure networks, educating the community and enabling more Australians to choose public and active transport – like walking and bike riding - more often.


"Transport is Australia's third highest source of greenhouse gas pollution that is driving climate change. By shifting gears to renewable powered electric cars, buses and even garbage trucks, councils are playing a crucial role in rolling out Australian climate solutions.


"From energy to buildings, there are loads of opportunities for local governments to decarbonise communities. I look forward to the big ideas and solutions that will come out of the Climate Summit for Local Government."


The City of Launceston Mayor, Andrea Dawkins said:
"In Launceston, we know that people are overwhelmingly reliant on their personal vehicles for travel, making up almost 90 per cent of all trips taken on our roads.
It is clear then that more sustainable transport options need to be investigated, such as public and active transport system improvements.
For our part, the Council has so far installed six electric vehicle charging stations at a number of key sites across the city, including three fast chargers in our multi-storey car parks.
We know that Tasmania is ideally suited to benefit from the growing electric vehicle market, powered by our world-renowned renewable hydro-electric scheme.
We hope the growing number of charging stations across the city will make EVs a more attractive option for those in the market for a new vehicle.
The Council currently operates five EVs, and more recently, we became the first local government in Tasmania to commission an electric truck.
The Council will continue to look at replacing older vehicles in its fleet with more environmentally friendly options, which may include hydrogen-powered vehicles once that technology becomes more readily available."


The Climate Summit for Local Government 2023 (September 6-8) is the premier climate and energy event for local government leaders in Australia.


The Summit will explore opportunities in clean transport, clean energy transformation, climate risk, building resilience and adapting to climate change, and working together for greater impact.


For more information visit https://citiespowerpartnership.org.au/cppsummit-2023

ENDS
For more information contact Victoria Fratin, Senior Communications Advisor on 0431 314 047 or victoria@climatecouncil.org.au or Zerene Catcutan, Media Officer on 0438 972 260 zerene.catacutan@climatecouncil.org.au
About the Cities Power Partnership
The Cities Power Partnership is a free national program created by the Climate Council that celebrates and accelerates the pollution reduction and clean energy successes of Australia in towns and cities.
Website: Cities Power Partnership
Twitter: @CPP_Au