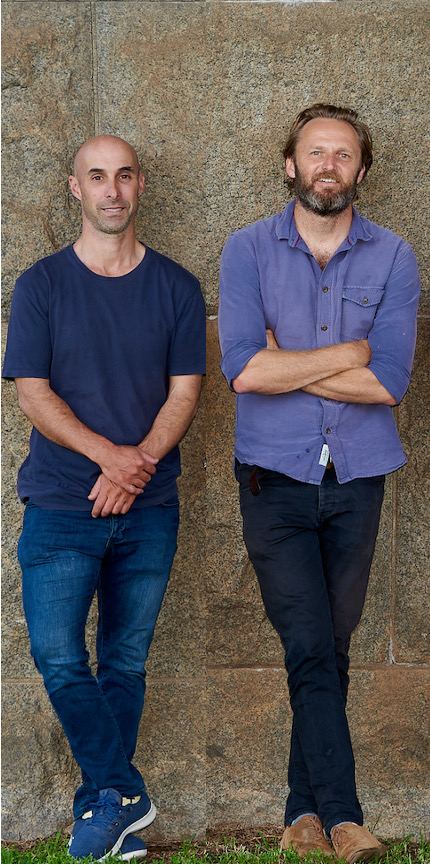 Milestone sale of first-of-kind carbon credits rewarding switch to Electric Vehicles and driving rollout of charging infrastructure globally - one carbon credit for each tonne of CO2 equivalent avoided through use of EV

99% of world's population live in air that exceeds acceptable pollution levels and transport electrification a key mitigator

Motion Energy, a proud B Corp headquartered in Australia announces first credit sale to clean freight forwarding pioneer Zilch Forwarding
Sept 11 2023: With transportation driving 23% of global greenhouse emissions and 20.9% of Australia's national greenhouse gas inventory[1], the switch to electric vehicles is critical.
Motion Energy, a leading impact measurement and carbon finance developer, today announced the inaugural sale of ME Impact credits, a first-of-its-kind carbon credit[2] designed to incentivise the uptake of Electric Vehicles (EVs) at scale globally.
The first purchaser of ME Impact Credits is Zilch Forwarding, a Melbourne-based global clean freight forwarding company at the forefront of driving transport decarbonisation and promoting more sustainable approaches to transport supply chains and supporting global companies including Patagonia.
Importantly Zilch's purchase is not to offset emissions but reflects its commitment to channel important financial support towards clean air and better health outcomes, initially for communities across Australia but eventually for communities all over the world. Zilch has already committed to purchase more credits from EV activities in regions that are home to some of the world's more vulnerable communities and in doing so helping kickstart a platform capable of providing valuable funding certainty for parts of the world where EV uptake, to date, has been quite literally non-existent.
Making it even more attractive to go electric
From an Australian perspective, the Electric Vehicle Council reports that for Australia to achieve its current climate change targets, it's expected that more than 50% of all new cars sold will need to be EVs in 2030, which means Australia will need to aim for at least 1 million EVs on our roads by the end of 2027. Current estimates indicate that there are now approximately 130,000 EVs on Australia's roads and whilst interest in Electric Vehicles has significantly expanded over the past 12 months with 8.4% of all new cars sold in 2023 so far EVs. In terms of global EV adoption, Australia continues to lag the global average. Additional programmes that funnel financial support towards EV infrastructure bring an important amplification in the speed of roll out.
Significance of This Achievement
Stemming directly from transport electrification and EV activities, the rigorous measurement and verification process involves assessing the volume of energy supplied to EVs and the associated carbon intensity. This is juxtaposed with the emissions that would have resulted if internal combustion engine vehicles were used instead. The difference represents the avoided emissions, and for each tonne of CO2 equivalent avoided, one carbon credit is issued.
This means ongoing revenue for many EV participants, including charging networks, fleet vehicle owners or last mile delivery businesses to help justify the switch to electric and in doing so assist to remove some of the key barriers to wide scale EV adoption, being range and charger anxiety together with financial accessibility.
It is well known that electric vehicles bring far reaching benefits for the environment and people's health, the purchase of ME Impact Credit gives buyers an innovative way to help support their stakeholders and local communities participate in these benefits.
Quotes attributed to Ben Cavanagh, Director of Motion Energy (https://www.motionenergy.com)
"If we are sincere about addressing climate change and transport emissions, we must place a financial value on the environmental benefits associated with investing in clean transport technology. Our ME Impact credits provide a quantifiable way to showcase the economic worth of transitioning to electric transport, making it easier for organisations to embrace electrification at a vehicle and charging infrastructure level."
"It's fantastic to have made it to this point on behalf of our EV partners who include some of the leading charging networks, fleet operators, software providers and progressive councils in Australia. We look forward to working with them and others in the future as we strive to direct valuable funding towards EV uptake."
"With global transport emissions close to 8 billion tonnes of CO2e each year, we know that transport pollution impacts everyone everywhere - every supply chain and every community has exposure each and every day. There is quite literally a several trillion-dollar mountain that needs to be climbed when it comes to investment in clean transport over the coming decade, the transition will not happen at the rate that it needs to unless as a global community we start to place a value on clean air."
"Partnering with a forward-thinking corporate like Zilch as our launch partner was a natural choice as they are ahead of the curve and, from establishment, their business has been focussed on the importance of transport decarbonisation."
Quotes attributed to Michael Blake, CEO of Zilch (https://zilchforwarding.com)
"Zilch is a freight forwarding business born out of a passion to get better transparency into transport emissions to then do something about it. Businesses are putting containers on ships and products on planes and trucks without any insights into the environmental impact. We made the decision to bring our expertise around transport decarbonisation to the table including measurement reporting interventions and optimisation of transport networks and integrate this into an off the shelf global freight forwarding solution."
"Zilch is certified by Climate Active and we're always looking at additional ways to strengthen that, make our approach even more robust and deliver value to our clients around decarbonising transport operations. While many companies are still working through their Scope 3 emissions materiality assessments, we want to provide them with the opportunity to do something straight away and that's what our partnership with Motion Energy strengthens."
"Since we launched Zilch in 2021, we have been delighted to align ourselves with similarly like-minded businesses on the global supply chain side including Patagonia. Motion Energy's global focus on driving change is super critical, particularly in developing nations. We want to be continually lifting the bar and asking our clients to come on the journey with us. We want to create the models and solutions and educate the organisations we work with on how to lead the change and our partnership with Motion Energy is another huge step forward in this critical journey for us all."
Quotes attributed to Behyad Jafari, Chief Executive, Electric Vehicle Council
"With transport due to become our highest source of emissions by 2030, we need as much innovation as possible in the sector to address climate change and improve the associated health benefits to our communities."

"It's terrific to see Zilch and Motion Energy working together to deliver a meaningful market based incentive for drivers and businesses to make the switch to EVs."

"Initiatives like this could be the catalyst for a really significant change in a fast-growing, dynamic EV industry."
Media Contact – LJ Loch 0488 038 555 ljloch@alphaconsulting.global
About Motion Energy:
Motion Energy is an impact measurement and carbon finance developer dedicated to incentivising the rapid uptake of clean transport initiatives worldwide. As a B Corp, Motion Energy provides innovative funding to electric vehicle projects through a unique framework that allows committed corporate citizens to actively support the shift away from fossil fuel-powered transportation. Motion Energy has received global recognition for its pioneering work in the EV sector, including the issuance of carbon credits and third-party certification for contributions towards the United Nations Sustainable Development Goals.
About Zilch:
Zilch is a Melbourne-based organisation committed to driving transport decarbonization and promoting more sustainable approaches to transport supply chains. With a focus on innovative finance for transport decarbonisation, Zilch is dedicated to addressing the global challenge of transport pollution and its impact on the environment and public health.
---
[2] ME Impact credits are certified under two leading greenhouse gas and Sustainable Development frameworks. Motion Energy holds the distinction of being the first organisation globally to have credits issued from within the Electric Vehicle sector, under Verra's VM0038 methodology. Additionally, Motion Energy led the first EV initiative to receive third-party certification for contributions towards the UN's Sustainable Development Goals under Verra's SDVISta framework.
Contact details:
LJ Loch ljloch@alphaconsulting.global or +61 488 038 555