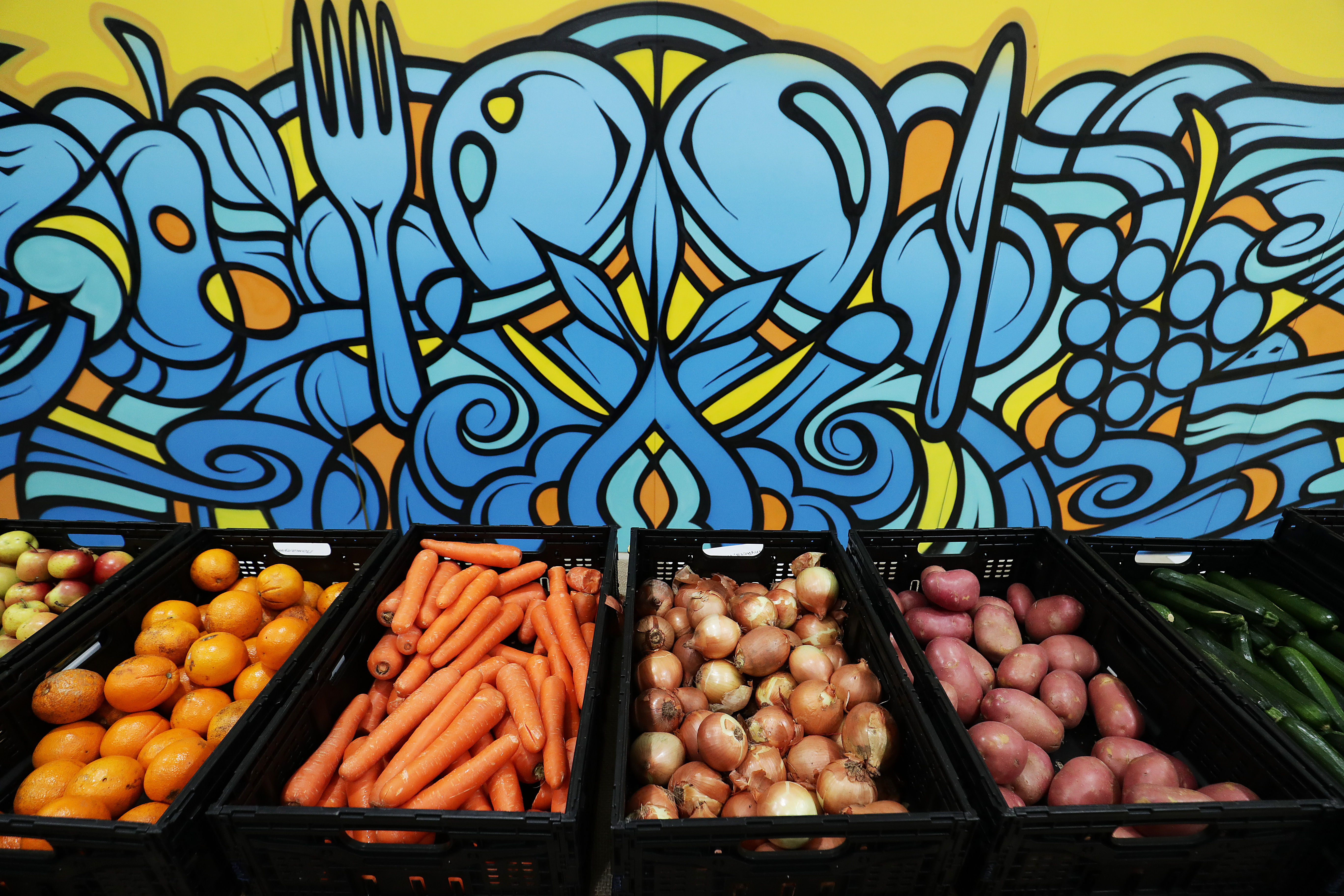 The City of Sydney has created a new $4.5 million grants program to help organisations distributing food to struggling households as the cost of living soars.
Local food relief organisations report demand for help getting food on the table is now higher than during the pandemic, with people forgoing food to pay for housing, health services and heating.
Groups say that while demand for food support is increasing, government funding and personal donations are down, leaving them unable to help everybody that needs assistance.
"Many in our community, particularly vulnerable people, struggled to afford food for the first time during the pandemic," Lord Mayor of Sydney, Clover Moore AO said.
"Shockingly, food relief groups tell us demand for food is now higher than ever, with those on low incomes joining the queues of people who can't afford to eat. As people struggle to pay their bills amid the cost of living crisis, they are forgoing food in order to pay for housing, health and heating.
"This shouldn't be happening anywhere, especially in a country as wealthy as Australia, but it is the heartbreaking reality of food insecurity in Sydney.
"Food relief organisations rely on surplus and discounted food, but they also need transport, storage and equipment to collect and deliver food safely. We have created this new $4.5 million grant program to help facilitate that important work, and we call on the State and Federal Governments to step up and join us in providing urgent and ongoing financial support to support food relief organisations."
Food support grants are available for projects and programs that improve access to affordable and healthy food for the City of Sydney's diverse communities.
Small-scale projects are able to apply for up to $250,000 per year for up to three years with larger projects able to apply for up to $750,000 per year for up to three years. Venue hire fee waivers are also available. Projects can start from November 2023.
Funding will prioritise projects that:
increase access to affordable, healthy, safe and culturally-appropriate food

strengthen community skills in sourcing and preparing healthy food

improve supply, storage and delivery of healthy food

expand resourcing of essential food support services

increase access to affordable internet and data to support access to food support services.
Visit www.cityofsydney.nsw.gov.au/community-support-funding/food-support-grant
to apply for a grant by 20 September 2023.
For media enquiries contact Roxanne Macara. Phone 0438 554 640 or email rmacara@cityofsydney.nsw.gov.au
For interviews with Clover Moore AO, Lord Mayor of Sydney contact Paul Mackay. Phone 0436 816 604 or email pmackay@cityofsydney.nsw.gov.au.
For more stories from your local area, visit news.cityofsydney.nsw.gov.au
Restrictions: The City of Sydney provides access to this publicly distributed image for editorial purposes only and remains the copyright owner. No archiving, commercial use or third party distribution is permitted without prior written consent. When using content for editorial purposes, you must include the following image credit adjacent to the content: "Photographer's Name / City of Sydney"