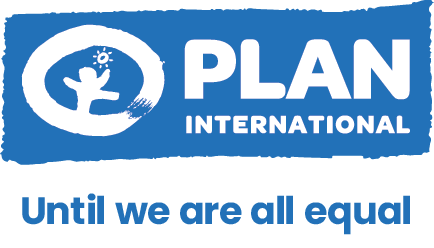 MEDIA RELEASE
Wednesday 13 September, 2023
'Until we are all equal': Plan International Australia releases Gender Compass, a first-of-its-kind study revealing what ordinary Australians really think about gender equality

Plan International Australia today released a groundbreaking new piece of research, Gender Compass, revealing what ordinary Australians really think about gender equality.
Gender Compass is a first-of-its-kind project which segments the Australian public into six groups according to their beliefs, values, motivators, policy preferences and behaviours around gender equality.
From the magic of the Matildas World Cup journey to the success of this year's Barbie film, 2023 has been a celebratory year for feminism – where girls and women have finally seen themselves taken seriously across entertainment and sport. Yet the World Economic Forum calculates that globally, gender equality will take more than 130 years to achieve. Based on projected average life expectancies, this means a girl born in 2062 in Australia still won't see gender equality in her lifetime.
Gender Compass was developed by Plan International Australia in collaboration with research partners Dr Rebecca Huntley and Heartward Strategic from an online survey of 2,522 Australians aged 16 years and over, conducted in mid-2023.
This research revealed broad community support for a gender equal society with almost universal recognition (90%) of the importance of Australian women having the same rights, opportunities and outcomes as men; as well as a widespread belief that all of us benefit from a society that is fair to all genders.
While the majority are also in favour of some action being taken by individuals, businesses or governments to improve equality, the community is not at all unified in its views on how much further we need to go to reach equality (the magnitude of change needed) – in fact, 59% of Australians believe we are very close to achieving equality, if not already there. Gender Compass also reveals that gender equality is not a salient, priority issue for scores of Australians.
The six segments featured in Gender Compass include: Trailblazer (19%); Hopeful (24%); Moderate (23%); Conflicted (12%); Indifferent (6%) and Rejector (17%)*
A number of key findings signal progress and hope:
77% agreed that we all benefit from a society that is fair to all genders

At 60%, the majority agree that women's sport should have equal standing with men's

At 58%, the majority agreed that transgender and non-binary people should have the same rights, opportunities and outcomes as cisgender people – although this is by far not good enough

33% had actively supported gender equality in their workplace

44% had taken actions relating to speaking up when witnessing gender inequality

52% had taken actions relating to speaking out about gender inequality.
Yet many findings indicate we still have a long way to go:
At 59%, a majority believe that gender equality has mostly or already been achieved.

Only 26% disagreed that women are more naturally suited to be the main carer of children and elderly parents – 37% agree with this statement, and 37% are 'on the fence'.

Just

53% agree that it is important for Australians to stand up for gender equality in other countries

Despite Australia having had strong pro-choice policies in place for decades, 25% of Australians disagree or were on the fence on whether people should be free to make their own choices around their sexual and reproductive health rights

58% agreed that some jobs are naturally suited to men, and some are naturally suited to women

24% of Australians said that their mental health had been impacted by their gender

19% agreed that there is no harm in men making jokes about women when they are among other men

16% agreed that, in a sexual/romantic relationship between a woman and a man, it is a problem if the woman earns more than the man

13% agreed that there are times when a person should have sex with their partner even if they don't feel like it.
As one of Australia's leading humanitarian and girls' rights organisations, Plan International Australia works to build a world where we are all equal. Together with research, civil society and philanthropic partners, Plan International Australia has developed Gender Compass to reveal the prevailing views on gender equality, who holds them, and what drives them. The hope is that this will lead to more targeted and effective communications and advocacy efforts by individuals and organisations working to advance gender equality everywhere.
Plan International Australia CEO, Susanne Legena said: "Gender Compass is a critical new tool that allows us to understand how we can talk about gender justice with Australians in a way that makes a difference. It is a pulse-check, but it is also a wake-up call, because the impacts of gender inequality are still invisible to too many Australians.
"Just this month we have seen significant moments that signal change and progress for women: the tsunami of support for the Matildas that swelled around Australia as they soared to success in the World Cup; and the important discussions and decisions around gender pay gaps and funding for women's sport that these mighty athletes ignited. As Barbie hit cinemas and quickly surpassed a billion dollars in ticket sales – becoming one of the highest grossing films of all time – we saw feminism and the patriarchy being talked about by everyday people around the world.
"And yet, we also see enraging, unacceptable roadblocks. Here in Australia, violence against women continues at alarming rates with one woman, on average, murdered every week by a current or former partner. And women still take home an annual salary on average $25,596 lower than their male counterparts. Overseas in even more vulnerable contexts, progress has been even more fractured. In South Sudan, girls are more likely to die in childbirth than to complete secondary school. And in Kenya, a 10-year-old girl today will be 100 years old by the time every girl in her country has access to at least some level of secondary education.
"Current projections indicate that the next five generations of girls and women will never see gender equality. Everyone should be alarmed by this. We need to do better. We must come together to beat the clock on gender inequality, until we are all equal in this world.
"By developing Gender Compass, and arming equality advocates, the humanitarian sector and the broader public with this excellent resource, we can gain a better understanding of Australian's beliefs, values and attitudes around gender equality, and overcome the harmful social norms that underpin discrimination, inequality and violence all around the world," she said.
Independent Research Lead Dr Rebecca Huntley said: "Understanding attitudes to gender through segmentation can momentarily make you feel as if the community is hopelessly divided on the issue. But any dismay should only be fleeting. Gender Compass shows that a gender-equal future is possible. More segments are supportive of gender equality than not. There is widespread support for a myriad of policies that advance gender equality. There is an openness across the community towards action.
"Gender Compass is poised to become an indispensable tool in the arsenal of individuals and institutions who seek to understand and shift attitudes and behaviours towards gender equality," she said.
[ENDS]
For more information or to arrange interviews please contact: Claire Knox, Plan International Australia Head of Media: 0452 326 549 / claire.knox@plan.org.au
Gender Compass will be launched at an online event on Wednesday 13 September at 12pm, featuring researcher Dr Rebecca Huntley, author and gender equality advocate Jamila Rizvi, Plan International Australia CEO Susanne Legena and Plan International Australia Campaigns Manager Sawsan Alfayadh.
To register for the event, visit https://www.plan.org.au/our-work/gender-compass/gender-compass-launch
Notes to editors:
One-page profile of Gender Compass segments attached.

Segmentation data was generated from an online survey of 2522 members of the Australian public aged 16 years and older. The survey ran from 8 June - 16 July 2023. The online survey captured a wide range of measures including: demographics; life values; perceptions of gender equality overall; specific attitudes and beliefs about gender equality; awareness of facts about gender equality in Australia; personal experiences of the impacts of gender; support for change overall; support for specific change initiatives; actions taken in the public and private sphere; barriers to action.
The project was funded by Lord Mayor's Charitable Foundation, Trawalla Foundation and Minderoo Foundation.
The Gender Compass steering committee includes: Care Australia, Oxfam Australia, IWDA, ActionAid, Fair Agenda, Global Institute for Women's Leadership, Women with Disabilities Australia, Equality Rights Alliance, along with academic advisors Professor Rae Cooper AO (The University of Sydney), Associate Professor Elizabeth Hill (The University of Sydney) and Associate Professor Ramona Vijeyarasa, Faculty of Law (University of Technology Sydney)
About Plan International Australia
Put simply, we're the charity for girls' equality. We tackle the root causes of poverty, support
communities through crises, campaign for gender equality, and help governments do what's right for children and particularly for girls. We believe a better world is possible. An equal world; a world where all children can live happy and healthy lives, and where girls can take their rightful place as equals.