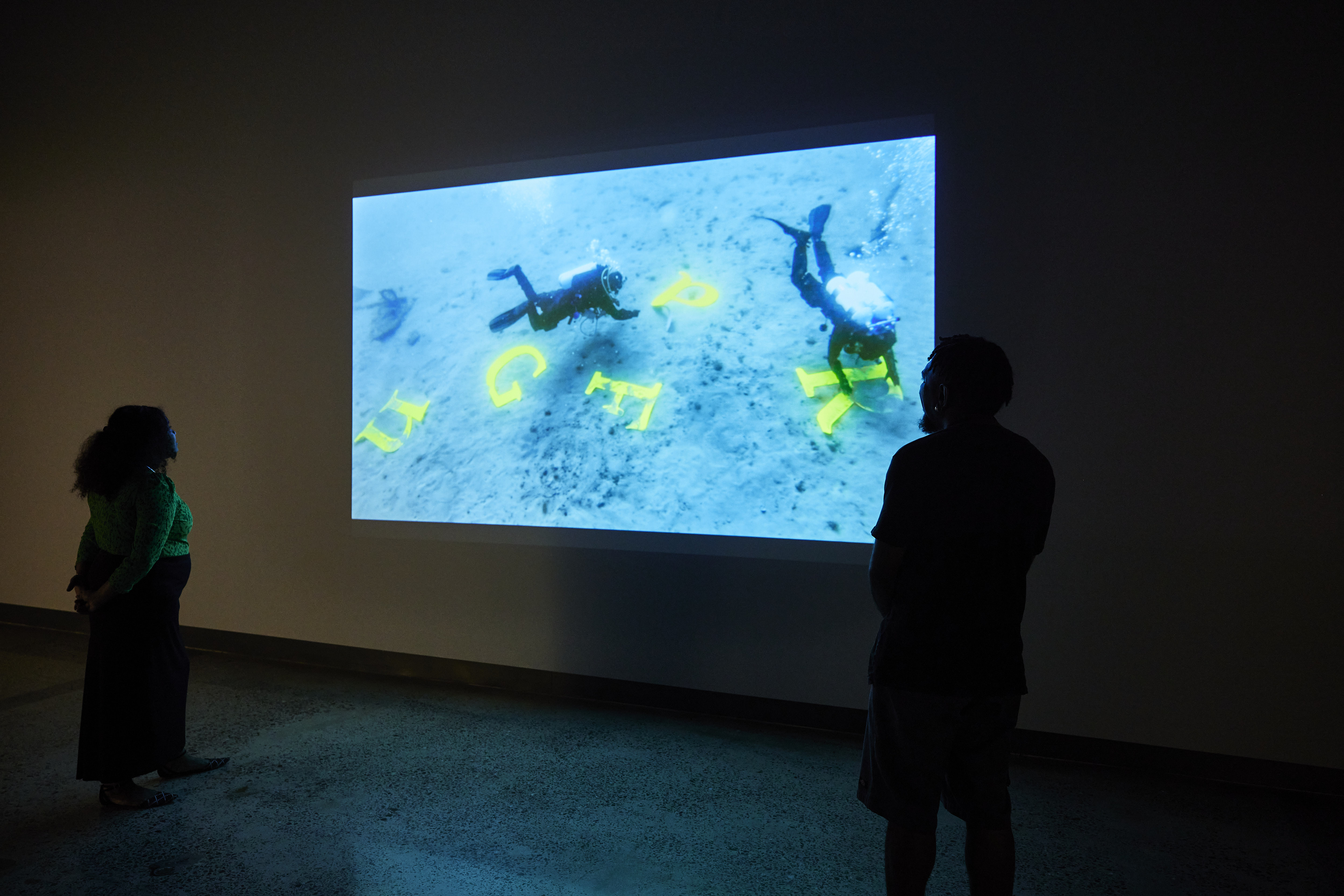 Explore our environment, from earth to sky, at Planetary Gestures, the latest exhibition at Dandenong's Walker Street Gallery and Arts Centre.
Through this group exhibition, artists direct us to where the sea meets the sun and dare us to imagine a future that respects the many perspectives derived from the different custodians of the planet.
The touring exhibition comes to Victoria for the first time, to explore ideas surrounding ecological systems, ancient knowledge, celestial blueprints and tidal movements.
Local and international artists include Amrita Hepi, Susie Losch, Raqs Media Collective, Rirkrit Tiravanija, Jimmy John Thaiday and Trevor Yeung
Planetary Gestures is a NorthSite Contemporary Arts Exhibition curated by Tess Maunder.
Join us at the opening preview at Walker Street Gallery and Arts Centre, corner Walker and Robinson streets, on Saturday 23 September, from 2pm-4pm.
Share a meal and explore the exhibition in a special event with the curator Tess Maunder on Sunday 8 October, from 12.30pm. For just $5 you can visit Walker Street Gallery to share a meal from a local restaurant and talk about Planetary Gestures with the person who put the exhibition together.
Visit greaterdandenong.vic.gov.au/planetarygestures to find out more.
FOR MEDIA INFORMATION:
Emma Smith 8571 5104 or 0409 021 244
Kylie Sprague 8571 5359 or 0417 475 870