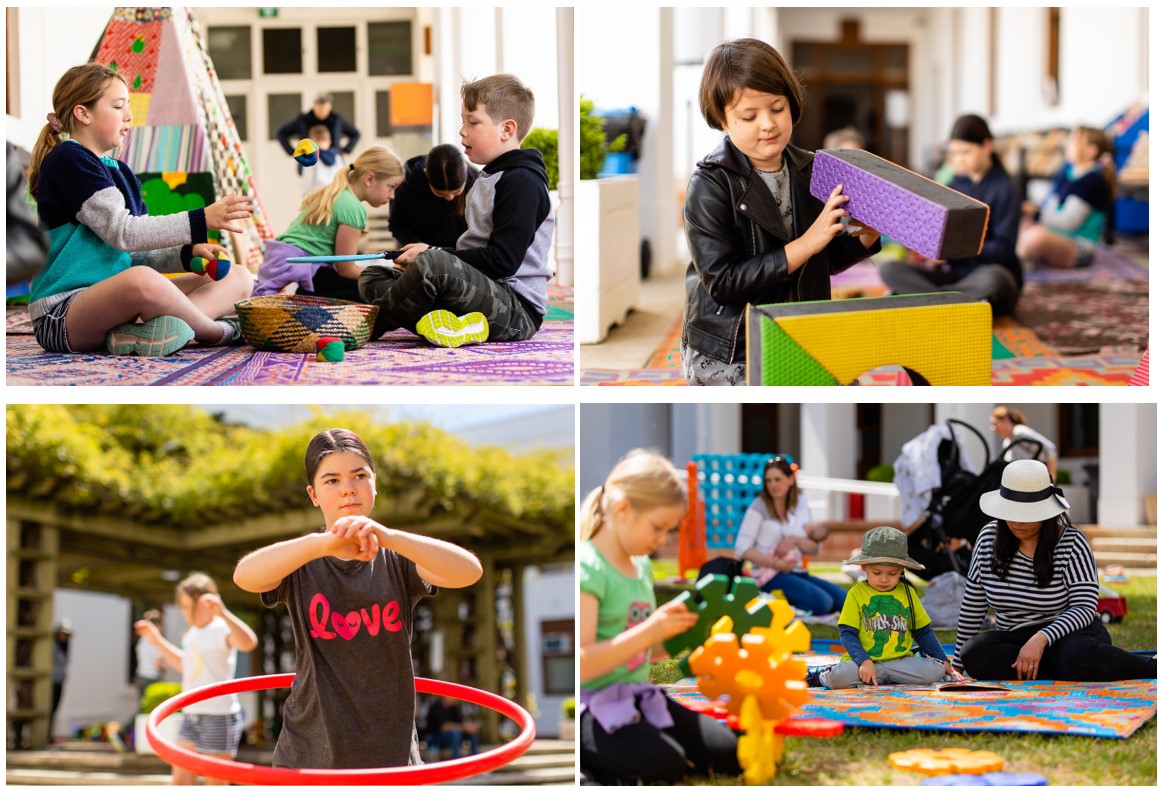 Are you looking for some outdoor fun these school holidays? Open Air PlayUP is back in our beautiful Senate Courtyard.
Come and soak up the sunshine, play some giant lawn games, or curl up with a book on a comfy cushion. Enjoy playing giant connect four and build with our blocks, or simply relax with the family.
You can pack a picnic (without nuts) and bring the whole family down to enjoy the fun and games. Don't forget to bring your bucket hats and a water bottle.
When
Open every day from, 25 to 29 September, 9:30am to 4:30pm.
Wet weather
The PlayUP exhibition is open every day 9am-4:30pm, rain, hail or shine.
About us:
Welcome to the Museum of Australian Democracy at Old Parliament House. We're a modern museum located inside a heritage-listed building that was once home to Australia's Parliament.
True to our building's original brief, we provide a 'people's place', where all voices are heard and big ideas are explored.
Through exhibitions, events, community and education programs, we aim to improve understanding of democracy and how to take part in it. Informed by original and authoritative research, we educate through entertainment and engagement.
Everyone is welcome at MoAD. We offer free entry to our building, exhibitions and many events. A rich collection of stories, objects and resources are available online.
Contact details:
Joshua Crouthamel
media@moadoph.gov.au
02 6270 8120