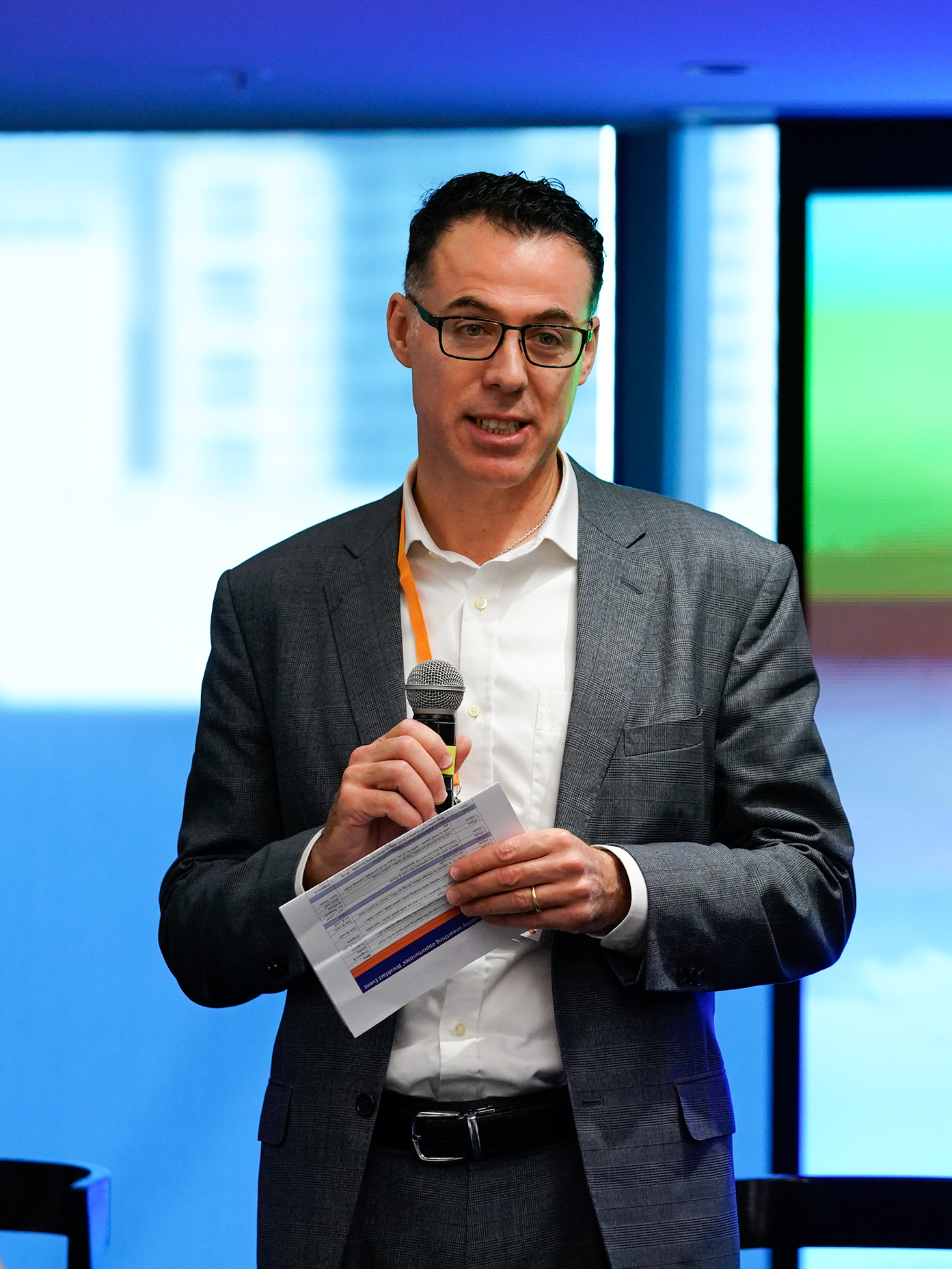 Australian rural confidence has declined in the latest quarter, with increasing concerns about lower commodity prices and the prospect of a return to drought weighing on farmer sentiment.
However, Australian farmers are feeling less pressure from interest rates and overseas markets/economies, according to the latest quarterly Rabobank Rural Confidence Survey, released today.
Overall, national rural confidence was found to have dropped to the fourth lowest level in two decades.
More than half of Australian farmers (51 per cent) surveyed expect the agricultural economy to worsen over the next 12 months (up from 35 per cent with that view last quarter).
A total of 10 per cent expect an improvement (back slightly from 13 per cent last survey), while 37 per cent expect the agricultural economy to remain stable in the year ahead.
Among those farmers reporting a negative outlook, there were increasing concerns about lower commodity prices – cited as an issue by 60 per cent, compared with 56 per cent last quarter. Drought was also a growing worry – nominated by 32 per cent with a pessimistic outlook (compared with 20 per cent previously).
Of those producers with an optimistic outlook this survey, expectations of rising commodity prices were a key driver (for 61 per cent). While fewer were expecting good seasonal conditions (19 per cent, compared with 33 per cent in quarter two) but more were confident in overseas markets (20 per cent, up from 14 per cent).
Rabobank group executive for Country Banking Australia, Marcel van Doremaele said farmers with a positive outlook were reflecting the hope that the sector had weathered the worst of price cycles and was now coming out the other side.
"It has certainly been a period of adjustment for our agricultural sector, as we come off historically-high commodity prices, especially for the cattle and lamb sectors," he said.
"Last quarter we saw stabilisation of confidence in some states, but now it's fallen consistently across the nation on the back of dry seasonal conditions paired with softer commodity prices."
Mr van Doremaele said seasonally, farmers had been dealt a mixed hand across the country.
"While some winter-rainfall-dominant regions have received beneficial falls to set them up for spring, other areas are grappling with the double-whammy of both a dry start and a dry finish for crops," he said.
"It's fair to say the potential of what may happen through the crucial spring period does have many producers on a knife's edge, especially in regions where winter didn't deliver rain as hoped."
States
The survey, completed last month, found farmer sentiment to be down across all states this quarter, with New South Wales and Western Australia reporting the lowest levels of rural confidence and both recording significant declines from the previous survey.
Mr van Doremaele said there were "two very different seasonal situations at play" in New South Wales – with central, western and northern areas very dry – while in southern regions and through the Riverina, farmers have generally been enjoying good seasonal conditions.
For WA – unlike other states, where falling commodity prices consistently topped the list of concerns this quarter – government intervention/policy was the leading factor for half of the state's farmers who expect the agricultural economy to worsen.
Mr van Doremaele said this reflected the looming phase out of live sheep exports, which was an issue for many farmers in that state.
South Australian farmer sentiment also declined significantly this quarter, after holding steady in the previous survey, with worries about a drier finish to the cropping season adding to commodity concerns.
For Tasmania, Mr van Doremaele said, the downward trend in red meat prices was the major factor driving lower farm sentiment.
In Victoria, while rural confidence was down on last quarter, the decline was comparatively small, with the state's farmers also more positive than in the rest of the nation.
Mr van Doremaele said Victoria was currently enjoying "generally good" seasonal conditions in most areas.
Farmers across much of Victoria have enjoyed a strong start to the season, but they are now very aware of the potential of drier conditions ahead, and this outlook will be weighing on their minds," he said.
Commodities
Mr van Doremaele said while confidence had declined across almost all commodities in the latest quarter, cotton had bucked the trend with increasing optimism found among growers.
And, while there was otherwise declining sentiment among the other commodity groups, there were "nuances" in their concerns.
"For example, in the sheep industry, softening commodity prices have been compounded by the federal government's planned phase-out of the live export industry, which is weighing on the minds of producers especially, but not only, in WA," he said.
"And while competition for milk among processors has delivered strong prices locally, Australian dairy farmers are now assessing the impact of industry events further afield, such as what will happen with the heifer market into China and how Fonterra's announcement of reduced milk payouts in New Zealand could impact our domestic market."
As livestock producers deal with easing commodity prices, along with the prospect of a drier year ahead, confidence dropped across the board in these sectors.
Sheepmeat producers were found to have the lowest levels of sentiment of all the individual commodity sectors.
More sheep producers expect the agricultural economy to worsen (61 per cent, up from 40 per cent last quarter), driven by increased concern about falling commodity prices (71 per cent, up from 57 per cent) and drought (21 per cent, up from eight per cent).
Confidence also declined in the beef sector, falling from net -21 per cent to -37 per cent quarter-on-quarter. However, there was positive movement in the number of beef producers who believe the economy will improve, up from 11 per cent last quarter to 13 per cent this survey.
In the dairy industry, confidence dropped back to -29 per cent from -15 per cent with fewer respondents expecting conditions to improve. Although falling commodity prices remain a concern, it was less of a worry (64 per cent, back from 69 per cent last quarter) but dairy farmers had increased concerns about rising input costs (40 per cent, up from 28 per cent) and drought (nominated by 19 per cent as a cause for concern, up from seven per cent).
Cotton was the only sector to buck the negative trend, with net confidence bouncing from -20 per cent to five per cent this quarter.
"Although there has once again been a mixed bag of seasonal conditions for cotton producers, the cotton industry – contrary to the majority of agricultural commodities – has welcomed price improvements in markets in recent months which has buoyed confidence," Mr van Doremaele said.
Sentiment among sugar cane growers was also down, despite sugar prices reaching record levels.
"Some of Queensland's sugar producers have been challenged in recent months by harvest delays created by wet weather," Mr van Doremaele said. "These delays have not affected quality and yield, just slowed the crush down considerably."
Farm performance and investments
In line with concerns about commodity prices and the seasonal outlook, more than half of Australian farmers surveyed expect their gross farm income to decrease in the year ahead (54 per cent) and only 14 per cent anticipated incomes to increase.
Overall, this survey found more producers are looking to rein in their investment plans for the coming year, with net investment intentions declining to the fourth lowest level in the survey's history.
Only 15 per cent of Australian farmers expect to increase investment in their farm business in the coming year (back from 21 per cent last quarter) while 22 per cent plan on reducing investment (up from 13 per cent). However 62 per cent still intend to maintain investment at existing levels.
"Farmers are becoming increasingly cautious as reservations about declining seasonal conditions dovetail into general apprehension about markets. As budgets tighten, appetite for spending is naturally curtailed," Mr van Doremaele said.
"That's not to say there isn't still interest in strategic investment such as land expansion, however farmers are factoring in interest rates, softer commodity prices and the seasonal outlook before committing to investment projects."
This was reflected in how Australian farmers plan on allocating new investment over the next 12 months, with more nominating purchasing property to expand their operation (26 per cent, up from 21 per cent last quarter). However, investment plans across almost all other areas reduced this quarter.
"We see that prices for land are holding up really well, especially for cattle properties, but there are just fewer buyers," Mr van Doremaele said.
Across sectors, there were mixed investment intentions.
"While fewer sheep and beef producers plan on increasing investment in their businesses over the next 12 months, the competition for raw milk by processors has maintained strong dairy farmer confidence about investing back into their businesses," Mr van Doremaele said.
More dairy farmers indicated they plan on investing in their business (31 per cent, up from 25 per cent last quarter) whereas 12 per cent of beef producers and nine per cent of sheep producers intend to increase investment (down from 16 per cent and 15 per cent respectively, quarter-on-quarter).
And, even though confidence among cotton growers had improved in the latest survey, this wasn't enough to drive up investment enthusiasm and only 20 per cent of cotton producers plan on increasing investment in their businesses, a drop from 42 per cent in the previous quarter.
A comprehensive monitor of outlook and sentiment in Australian rural industries, the Rabobank Rural Confidence Survey questions an average of 1000 primary producers across a wide range of commodities and geographical areas throughout Australia on a quarterly basis. The most robust study of its type in Australia, the Rabobank Rural Confidence Survey has been conducted since 2000 by an independent research organisation. The next results are scheduled for release in December 2023.
Media contacts:
Denise Shaw Will Banks
Media Relations Media Relations
Rabobank Australia & New Zealand Rabobank Australia
Phone: 02 8115 2744 or 0439 603 525 Phone: 0418 216 103
Email: denise.shaw@rabobank.com Email: will.banks@rabobank.com
Key Facts:
• Australian rural confidence declined in latest quarter on the back of concerns about commodity prices and weather conditions.
• Interest rates and overseas markets, however, are registering as less of a worry.
• Cotton was the only commodity to record improved sentiment this quarter.
• Sentiment down in all states, though less so in Victoria, where farmers reported the most positive outlook.
About us:
Rabobank Group, the world's leading specialist in food and agribusiness banking. Rabobank has more than 120 years' experience providing customised banking and finance solutions to businesses involved in all aspects of food and agribusiness. Rabobank is structured as a cooperative and operates in 38 countries, servicing the needs of approximately 8.4 million clients worldwide through a network of more than 1000 offices and branches. Rabobank Australia & New Zealand Group is one of Australasia's leading agricultural lenders and a significant provider of business and corporate banking and financial services to the region's food and agribusiness sector. The bank has 90 branches throughout Australia and New Zealand.