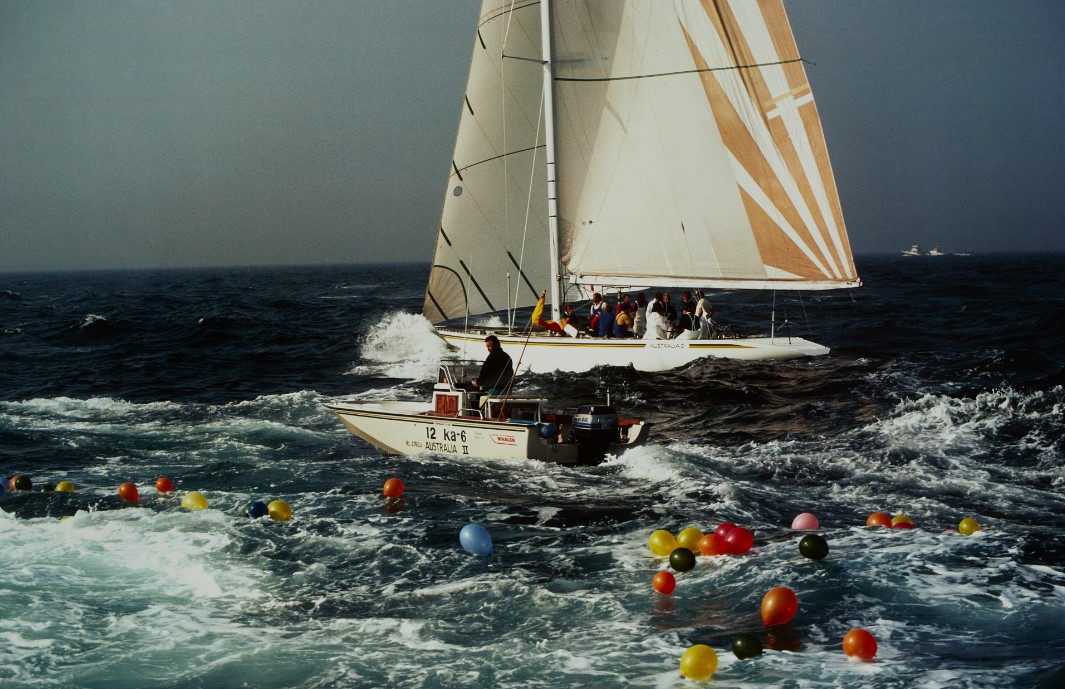 Show us the keel – Australian National Maritime Museum marks the 40th anniversary of historic America's Cup win
The Australian National Maritime Museum is marking the 40th anniversary of Australia II's historic win of the America's Cup by exhibiting Ben Lexcen's drawings of the famous keel that are in the National Maritime Collection.
The exhibition, entitled Show us the Keel: Winning the America's Cup in 1983 takes us back to September 1983 when John Bertrand and his crew crossed the line to take the America's Cup from the USA for the first time in its history.
In May 1981 Ben Lexcen sent this cryptic telex message from Wageningen (Netherlands) to Perth:
ABOUT TO TAKE YACHT DESIGN INTO THE SPACE AGE
DARTH VADER LOOKS GOOD IN COMPUTER IN 3 DIMENSION WILL TEST ON WEDNESDAY 10th JUNE
BEN SKYWALKER
Lexcen had begun testing keel designs with a team at the Netherlands Ship Model Basin. He named his radical concept of an upside-down keel with winglets 'Darth Vader', referring to the all-powerful villain of the Star Wars movies that took cinema by storm in 1977 and 1980. Signing his own name after character Luke Skywalker added to the Star Wars connection. Lexcen's references to Star Wars were part of his quirky character that masked enormous technical ability and non-linear thinking.
His drawings chart the progress from a conventional design to the winged profile.
His design challenged the strict formula for designing 12-Metre class racing yachts, known as the America's Cup Rule. A revolution was about to occur.
Australia II, with its winged keel was kept literally under wraps before the America's Cup races off Newport, Rhode Island. To chants of 'Show us the keel!' and a media frenzy about what is hidden under the covers, Australia II and its boxing kangaroo mascot sailed to victory and into the hearts and minds of Australians.
26 September 1983 was a monumental day in the history of Australian sport.
As Prime Minister Bob Hawke famously stated, 'Any boss who sacks anyone for not turning up today is a bum'.
Alongside the design drawings, the exhibition includes a range of items associated with the win. The free exhibition is in Wharf 7, Maritime Heritage Building behind the main museum building and is open from 9am to 5 pm Monday to Friday.
ENDS
For images please go to: Show us the keel
For further information please contact:
Steve Riethoff e: steve.riethoff@sea.museum m: 0417 047 837