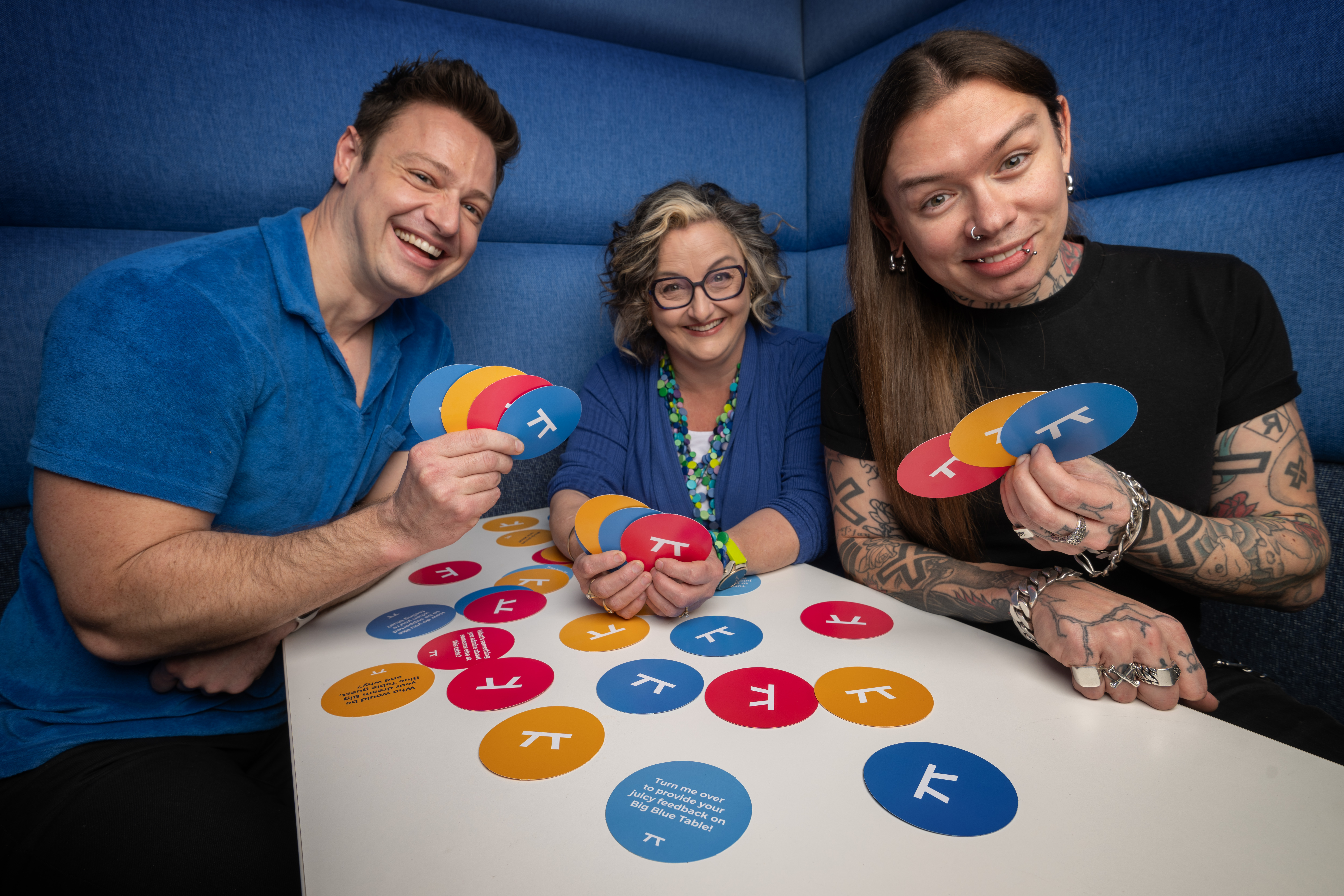 Following the success of last year's inaugural event, Beyond Blue is encouraging people to gather around the Big Blue Table again in 2023.
Big Blue Table fundraising events will take place throughout October – Mental Health Month – to fight the stigma surrounding mental health, one meal at a time.
Everyone in Australia is encouraged to share a meal and start a conversation about mental health to support those impacted by anxiety, depression and suicide. Organising a lunch with co-workers, a group picnic in the park or inviting friends for dinner and creating a safe space where people can express how they truly feel can be life changing.
Beyond Blue Lead Clinical Adviser, Dr Grant Blashki, said the simple act of hosting a meal can make talking about mental health with family, friends and colleagues less uncomfortable.
"Nearly half of us will experience a mental health condition in our lifetime and no one should feel they need to suffer in silence," said Dr Blashki.
"Stigma about mental health conditions often prevents people from seeking support, and the Big Blue Table aims to reduce stigma by encouraging people to talk openly about how they are feeling in a comfortable environment."
All money raised through the Big Blue Table campaign goes to the Beyond Blue Support Service, providing free 24/7 counselling, advice and referrals for those in need via phone, web chat and email. More than 600 people use the service every day.
"Beyond Blue is always available if you're seeking support for your own mental health or supporting someone going through a tough time," Dr Blashki said.
People who register early will receive a free host kit, which includes a guide, table decorations and conversation starters designed to get the discussion going. Hosts are also provided with tips and tricks, including budget friendly hacks, to create a tasty, cost effective and stress-free event.
"We know starting a discussion about mental health can feel awkward, so we've included ice breakers as well as more serious questions to help guide the conversations," Dr Blashki added.
Big Blue Table events can take place for any meal, including brunch or afternoon tea, and in any setting such as at home, the workplace or local sporting club.
Last year's event raised more than $570,000 and it is hoped that this figure will be eclipsed in 2023.
This year, astrophysicist, author and former The Bachelor star, Dr Matt Agnew, has come on board as a campaign ambassador to help spread the word about the event.
Matt joins previous ambassadors Julie Goodwin and Nat's What I Reckon, who are bringing their flair to the Big Blue Table again this October.
To find out more about the initiative and register to host your Big Blue Table event, visit bigbluetable.com.au.
Big Blue Table is proudly supported by Premier Partner Australia Post.
Contact details:
Emily Stojcevski
Soda Communications
E: emily@sodacommunciations.com.au
M: 0409 552 913
Karen Strahan
Soda Communications
E: Karen@sodacommunciations.com.au
M: 0417 361 465