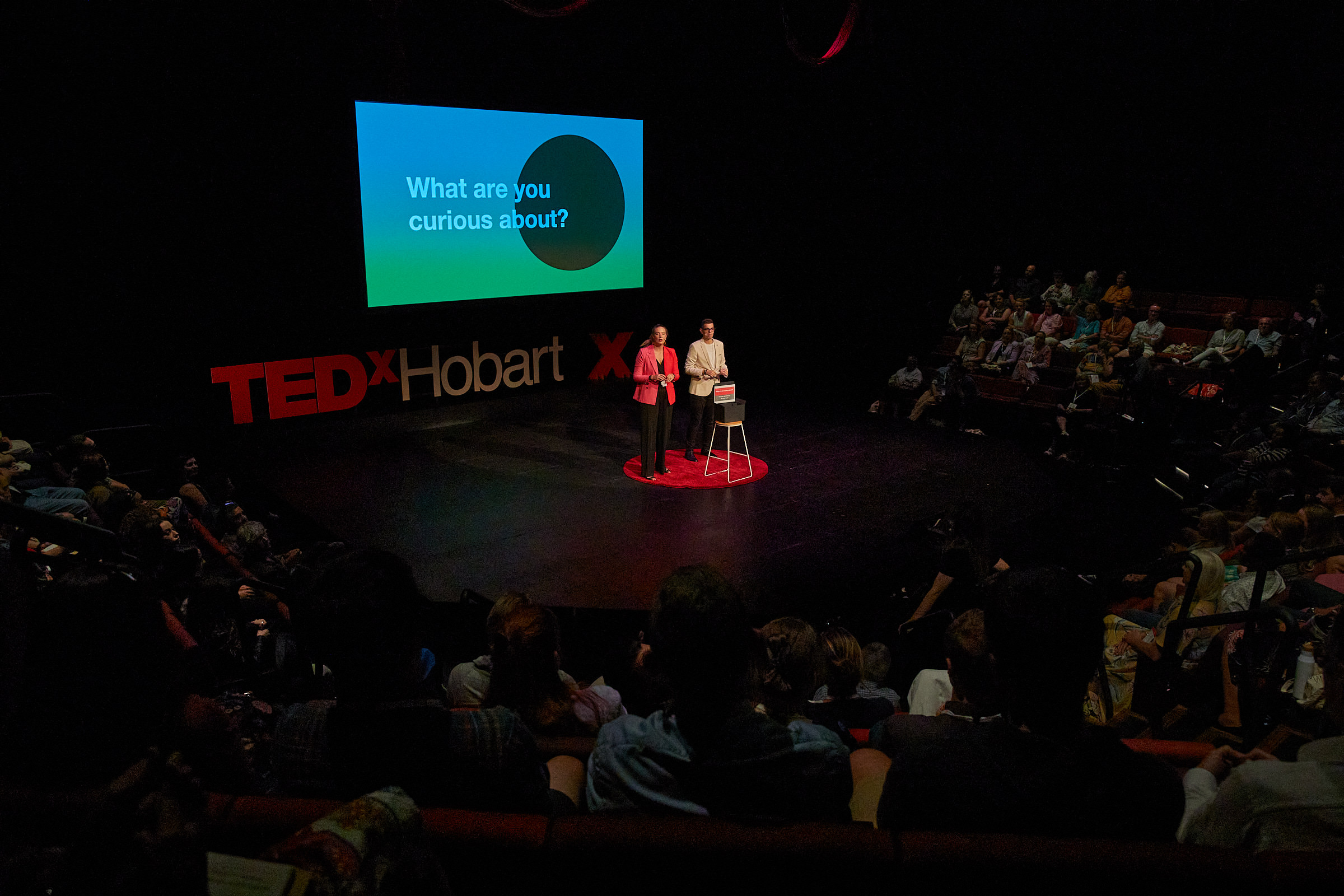 TEDxHobart is thrilled to announce its highly anticipated event for 2024 will explore the theme "Ripple Effect," igniting conversations about Tasmanian ideas that have the power to impact the world. Set to take place on 11 May in Hobart - prospective speakers are now invited to submit an application via the TEDxHobart website www.tedxhobart.com.au.
The Executive Director and Licensee of TEDxHobart, Theo Kapodistrias, enthusiastically shared his vision, stating, "TEDxHobart is a dynamic platform that shines a spotlight on Tasmania's incredible innovation, inspiration, and big ideas."
"Far from being just another event, TEDxHobart serves as a unique stage where Tasmania's brightest minds gather to share their profound insights with a local audience that wields substantial influence. Beyond the confines of the venue, these ideas extend their reach globally through online sharing, resonating with people from all corners of the world."
Imagine a space where conversations run deep, and connections are made between trailblazers hailing from various corners of our state—individuals who are actively changing the world through their extraordinary projects. TEDxHobart not only showcases these visionaries but also catapults them onto a larger stage, magnifying the impact of their groundbreaking work.
TEDxHobart 2024 promises to be an event that inspires, challenges, and sparks transformative discussions that will ripple outward, leaving a lasting effect on our world. The TEDxHobart team eagerly awaits speaker submissions from those eager to be part of this transformative experience.
For more information about TEDxHobart 2024 and speaker submission guidelines, please visit www.tedxhobart.com.au
IMAGES FROM THE 2023 TEDxHobart Event can be found at https://www.flickr.com/photos/195031702@N03/with/52704189905/
Key Facts:
TEDxHobart 2024 announced
Theme: Ripple Effect
Date: 11 May 2024
Speaker submissions now open via www.tedxhobart.com.au
About us:
About TEDxHobart: TEDxHobart is an independently organised TED event that has been showcasing Tasmania's most innovative and inspiring ideas commencing in 2014 and revived again in 2022. Each year, TEDxHobart brings together thought leaders, visionaries, and changemakers to share their insights and inspire meaningful change. For more information, visit www.tedxhobart.com.au.
Contact details:
Theo Kapodsitrias - Licensee
hello@tedxhobart.com.au
0409 175 582
or
Kate Wright - Head of Marketing
0426883099