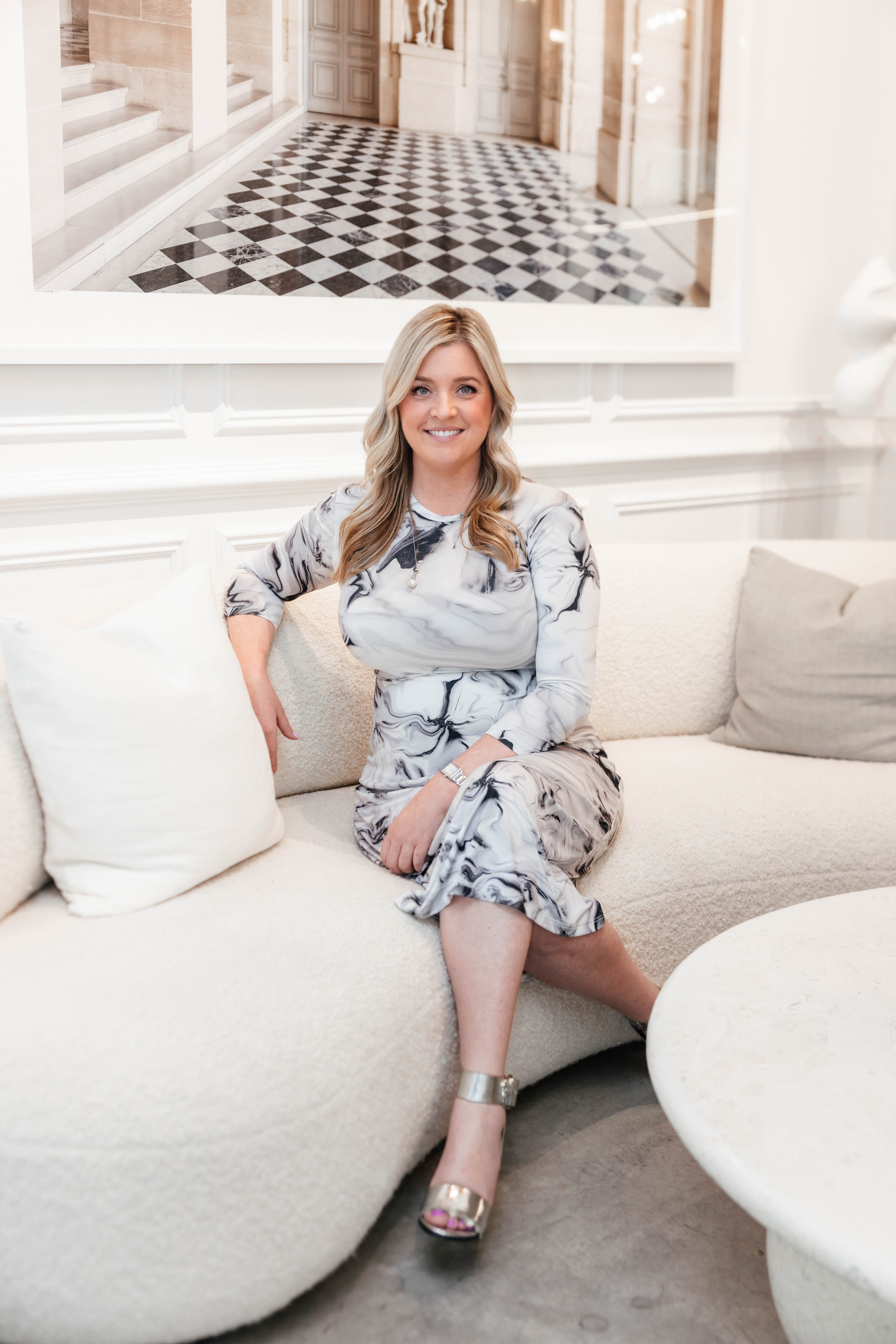 The MAX NETWORK – encompassing MAXMEDIALAB, MAXCONNECTORS and MAXCo.LAB – announces the appointment of Esther Pedersen to the role of Head of Ideation & Communications at MAXMEDIALAB, having officially commenced Monday 18th September.
In this uniquely tailored position, which encapsulates media and communications, Pedersen will lead a new era of brand development and strategy, generating unparalleled paid and earned results and optimising client ROI in the dynamic media environment.
A seasoned professional with over two decades experience, Pedersen's credentials speak volumes. Her recent tenure as Head of Communications globally at CAMILLA drove iconic international campaigns such as HBO's White Lotus integration, headlining Miami Swim Week, the PR launch of the CAMILLA x Disney collection, and a spectrum of events and partnerships for Sydney World Pride.
Previously, Esther's long tenure at full-service agency Hyland, first as Media lead and later as General Manager – Content & Creative, developed her profound grasp of brand building, nuanced demographics, holistic planning across digital, social, offline and experiential channels, content, and strategic publicity partnerships.
Pedersen's impressive brand experience includes Dyson, Sydney Airport, Coty Luxury (e.g., Gucci, Tiffany & Co., Marc Jacobs, HUGO BOSS, Chloé fragrances) and Consumer brands (e.g., Rimmel, Covergirl, Sally Hansen), Etihad, KitchenAid, Lilydale and more.
"Esther's multifaceted expertise aligns seamlessly with the forward-thinking ethos we embrace at the MAX NETWORK," says Founder & CEO of the MAX NETWORK, Lynette Phillips. "Her deep knowledge of communications and the evolving media landscape as well as her commitment to client management, makes her an invaluable asset to our team. We are confident in her capability to bring innovation and passion to this integral role."
"After many years admiring the impact the MAX NETWORK creates with their impressive brand partners, I'm thrilled to be joining Lynette and her team. I've always been passionate about channel agnostic ideas, collaborative partnerships, and connecting brands with their audiences in meaningful and motivating way, so the broad capabilities of the MAX NETWORK are exciting to now be part of," says Pedersen.
Discover MAXMEDIALAB online at www.maxmedialab.com.au, on Instagram @MAXMEDIALAB and using the hashtag #MAXMEDIALAB.
Key Facts:
For press imagery from the MAX NETWORK, download via Dropbox:
https://www.dropbox.com/sh/6vzahk4de5inoxc/AAAg_bySr274iwzIY1PO-tCua?dl=0
About us:
Notes to the Editor:
ABOUT THE MAX NETWORK
The MAX NETWORK is Australia's leading 360 marketing, communications, media and creator network, encompassing MAXMEDIALAB, MAXCONNECTORS and MAXCo.LAB.
Founded and independently owned by Lynette Phillips, the MAX NETWORK has been at the forefront of innovation for over 11 years, changing the landscape of luxury communications in Australia and igniting the passion of professionals across disciplines from strategy, media, production, publicity, influencers and creators and more to deliver an unparalleled integrated approach with a deep understanding of the luxury market.
Communications, marketing and media clients of MAXMEDIALAB and MAXCo.LAB include: Hermès, Giorgio Armani, Penfolds, Fenty Beauty and Fenty Skin, Dolce & Gabbana, Audemars Piguet, Australian Turf Club, Moët Hennessy, Ralph Lauren, Škoda, Rabanne, Jean Paul Gaultier, Carolina Herrera, Cryomed, Avène, Klorane, Franck Muller, Hydrafacial, The Macallan, Parfums de Marly, Santa Maria Novella and Luxasia.
Visit MAXMEDIALAB online at: https://maxmedialab.com.au/
Visit MAXCo.LAB online at: https://maxcolab.com/
MAXCONNECTORS manages some of Australia's most recognisable digital creators and personalities, including: Tammy Hembrow, Sammy Robinson, Jadé Tunchy, Lauren Curtis, Havey Petito, Tatena Luna, Jai Waetford, Sianan Scrivner, Nikkia Joy, Natalie Roser, Martha Kalifatidis, Joshua Carroll, Evelyn Ellis, Gabi Sullivan, Elle Rayias, Onyedika Agbarakwe, Aisha Jade, Lola Thompson, Nikki Phillips and Bella Varelis as well as a broad portfolio of the next generation of up-and-coming stars of tomorrow.
Visit MAXCONNECTORS online at: https://www.maxconnectors.com.au/
Contact details:
For further information, interviews or media requests, contact:
Jake Halpin, Publicity Director, MAXCo.LAB
JHalpin@maxcolab.com | +61 412 694 088