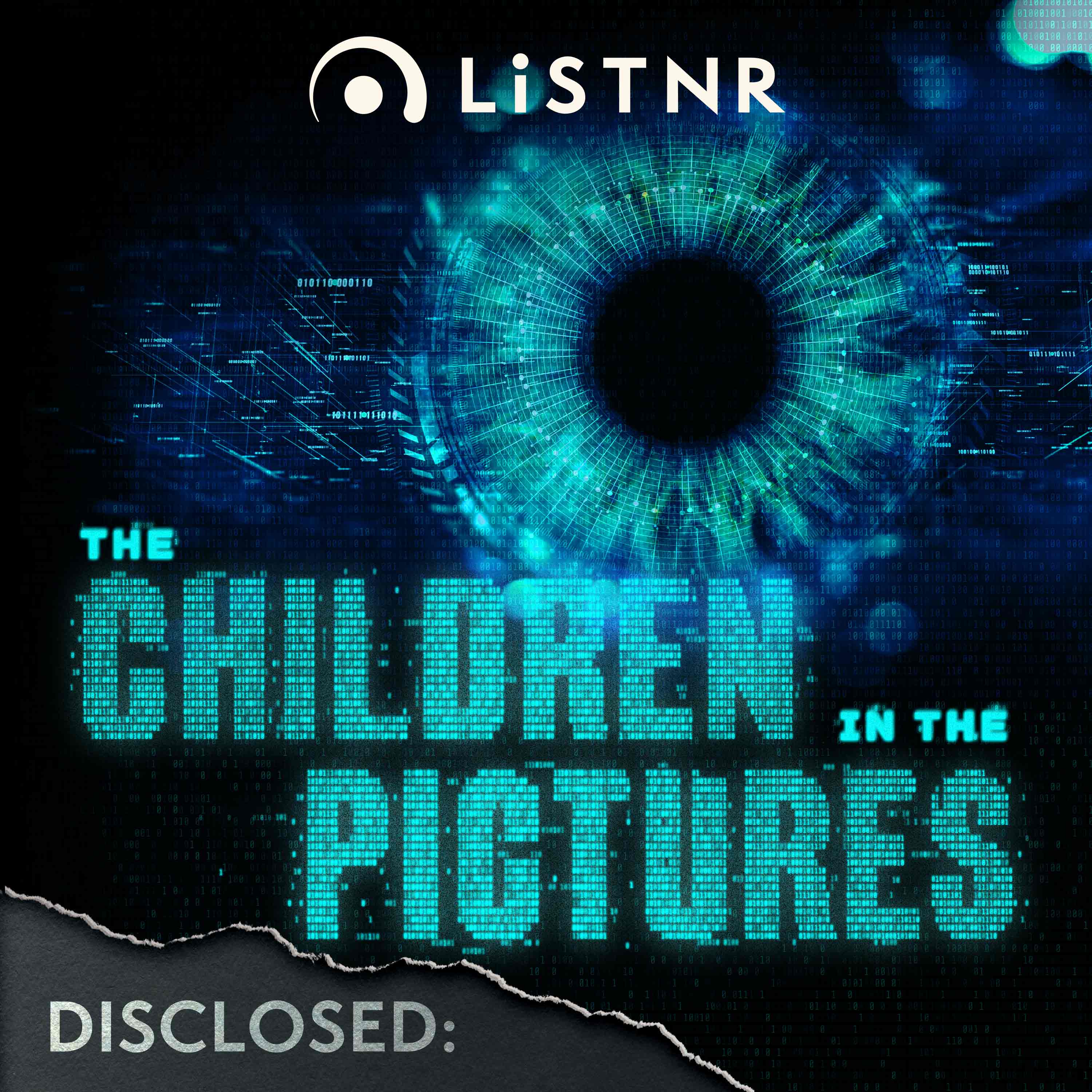 10 CRIME PODCASTS FROM LiSTNR TO START BINGEING RIGHT NOW
Spring has arrived and it's the perfect time to get out walking while listening to one of LiSTNR's gripping crime podcasts. From shocking Australian true crime stories to insights from those on the frontline of criminal investigations, to following some of the world's greatest crime mysteries, LiSTNR has released the top 10 podcasts to start right now. Expect to be intrigued, bewildered and even humoured!
LiSTNR ORIGINALS
Disclosed: The Children In The Pictures
The story you weren't allowed to hear is finally out in the open. Australian documentary-maker Akhim Dev follows the Queensland Police investigation of a notorious child exploitation website. This powerful eight-part series is an examination into how child abuse has become endemic online, and what we can all do to fight it. The multi award-winning podcast is challenging and tough, but it's also one everyone needs to listen to. Listen
Crime Insiders
LiSTNR continues its reputation for creating compelling Australian crime podcasts with this new breakthrough podcast series. It takes audiences beyond true crime and into the real experience of those trying to solve crimes and analyse crime scenes. Made up of two show formats, Crime Insiders: Detectives and Crime Insiders: Forensics, the twice weekly podcast features episodes from those working in crime scene investigations, and those working in all areas of law enforcement. The result is ground-breaking interviews with experienced and decorated experts that explore the reality of trying to solve crimes. Any closer, you'd be at the scene. Listen
Crime Insiders: In Focus
True crime conversations with the people closest to some of Australia's most compelling cases – from doctors to family members and even the victims themselves. These perspectives, not often heard in mainstream Australian media, offer amazing and insightful perspectives into some of Australia's biggest crime cases. Listen
You Don't Know Me
Play armchair detective with LiSTNR's play-along fictional audio-drama, in which a teenage girl leaves her boyfriend's house, and is never seen again. The story of Lizzie Burdett's mysterious disappearance, and the secrets of those in the community around her, is baffling. Set in Sydney's Northern Beaches, there are unseen twists as each episode focuses on a different potential suspect. It is Big Little Lies meets Agatha Christie, and family drama meets crime-thriller, in a compelling all-new immersive audio-storytelling format. Listen
Crime Junkie – SXM Media
If too much true crime is just not enough, then welcome to your listening home! This weekly true crime podcast hosted by Ashley Flowers dives deep into solved and unsolved murders, missing people, serial killers, and wanted fugitives. The podcast has been downloaded more than 500 million times and the even better news; there's a library of over 600 stories – you are welcome! Listen
Morbid - Wondery
Another insanely popular world-wide hit, Morbid is a true crime, creepy history and all-things-spooky podcast hosted by an autopsy technician and a hairstylist! Ash Kelley and Alaina Urquhart deliver a heavy dose of research with a dash of comedy in this brilliant podcast that boasts almost 500 episodes! Listen
My Favorite Murder – Wondery
You know you are a true crime junkie when you are called a "Murderino" by your podcast hosts! For millions across the world, those favourites are Karen Kilgariff and Georgia Hardstack who host this hit true crime comedy podcast. They talk through crime stories, from serial killers and strange disappearances to listener-submitted hometown horrors, with a heavy dose of banter. It's the dark comedy crime podcast you never knew you were missing! Listen
Dateline – SXM Media
The podcast of the famed NBC news service, episodes cover classic and current stories, featuring compelling true crime mysteries, powerful documentaries and in-depth investigations. Listen
Something Was Wrong - Wondery
This Iris Award-winning true-crime docuseries is about the discovery, trauma, and recovery from shocking life events and abusive relationships, hosted by body-positivity stylist, abuse survivor, advocate and author Tiffany Reese, based in Northern California. Listen
Over My Dead Body - Wondery
This hugely popular anthology podcast is about people who are pushed beyond their limits and do unspeakable things, hosted by Matthew Shaer and Robert Moor. Listen
ENDS
For more information, please contact:
Kath Rose - 0416 291 493 or kath@kathrose.com
About LiSTNR:
LiSTNR is a curated and personalised, free app offering radio, podcasts, music, and news, creating a new audio destination for all Australians. Featuring a fun and intuitive onboarding process, LiSTNR delivers an audio destination that is built for individual listeners' routines and preferences. Highly personalised, it provides listeners a new world of audio entertainment, with their own daily feed of audio and easy discovery of new content through curated recommendations. Available across a large array of devices including both iOS and Android, CarPlay and Android Auto, Google Assistant and Alexa and Android TV, LiSTNR enables a fantastic listening experience, anytime and anywhere. Open your Ears to a new world of audio – download the free app today. LiSTNR.com.