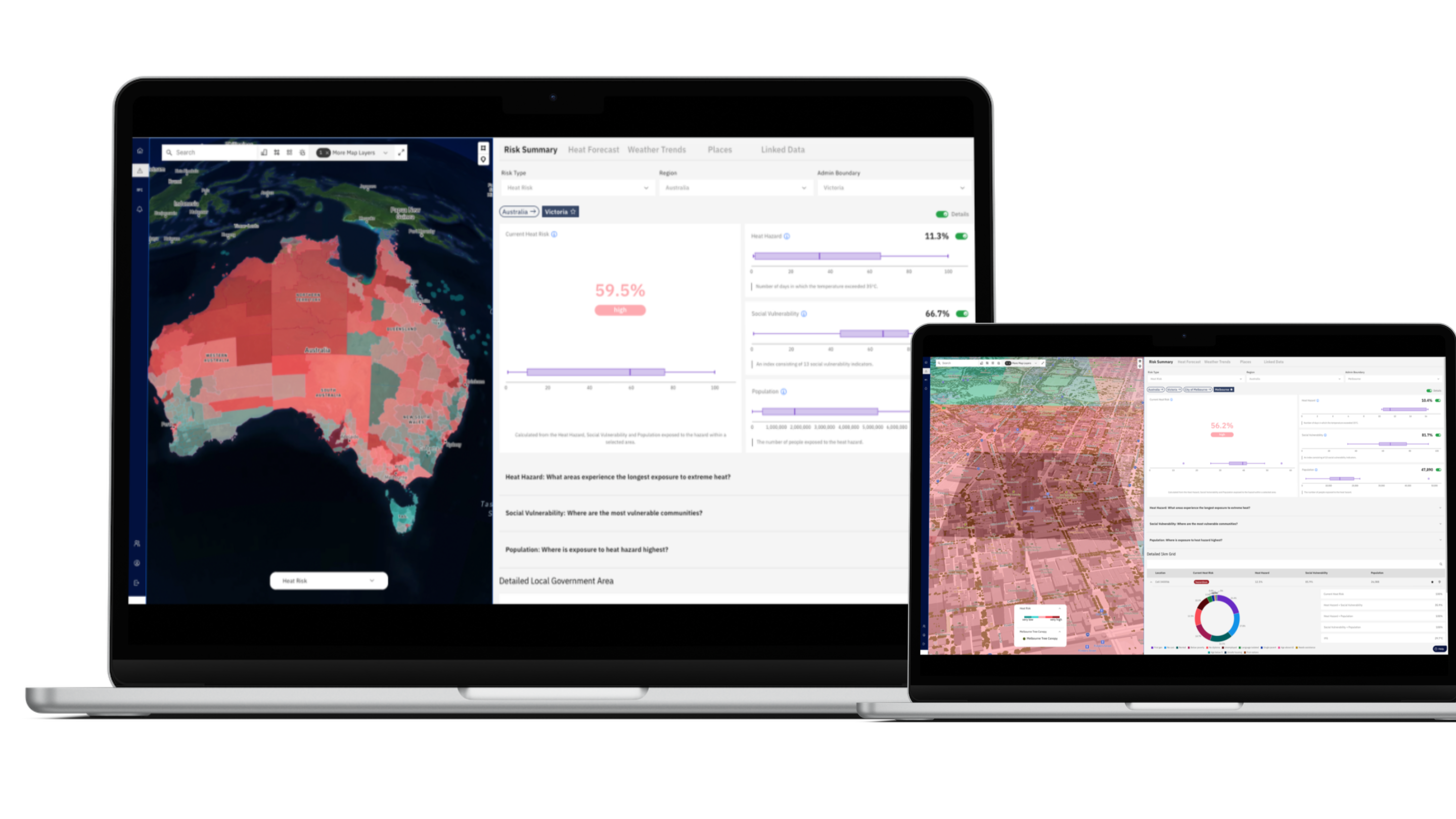 Melbourne, New York, September 2023 – As climate crises escalate, the need for actionable solutions becomes urgent—enter Climasens, a Melbourne-based startup building global climate resilience software for cities around the world. Partnering with New York's Urban Systems Lab (USL) and backed by funding from Google.org, the startup is gearing up to expand internationally, focusing on democratizing climate risk information for cities worldwide.
Google.org's Impact Challenge: A Milestone in Climate Innovation
Securing a $5 million grant from Google.org's Impact Challenge on Climate Innovation, this partnership with New York's Urban Systems Lab distinguishes Climasens among over 800 other proposals. It's not just a financial boost; it's an endorsement of the startup's innovative approach and the transformative potential of ClimateIQ.
ClimateIQ: The Next-Gen AI Solution for Climate Resilience
Buoyed by the Google.org grant and technical know-how, USL, Climasens, and additional partners like the Stockholm Resilience Centre (Sweden), will develop an AI-driven Climate Risk tool, ClimateIQ, that will integrate machine learning and urban climate hazard models to produce real-time, high-resolution climate risk information across the world. This is especially vital for managing extreme heat risks, a domain where Climasens has already shown its prowess through its work with the City of Melbourne and the Australian Red Cross through its HeatSens tool.
A Global Canvas: Scaling from Melbourne to New York and Beyond
The Google. org-backed partnership enables Climasens to extend its reach to the US and EU, starting with New York City. This international scope validates the platform's methodology and positions it as a universally applicable solution adaptable to varying climatic and urban conditions.
More Than Tech: A Commitment to Lasting Impact
While the technological milestones are significant, what sets this partnership apart is its shared commitment to creating a lasting, human-centred impact. The collaboration between USL and Climasens is designed to build cutting-edge research-driven software that will empower — not just inform — enabling governments, organizations, and communities to convert climate risk into resilience opportunities.
The Future is Collaborative
ClimaSens' ethos of collaborative innovation is amplified by its partnerships. Alongside New York's Urban Systems Lab, the startup will also work with Google and is already partnered with the Australian Red Cross and is working with organisations across Australia and Europe. This multi-faceted approach positions Climasens as an industry leader, shaping new standards in climate risk technology.

Quote from Climasens CEO Joe Glesta: "ClimateIQ is more than an innovation; it's a realization of ClimaSens' mission to equip communities with the tools they need to navigate a complex climate landscape. By marrying advanced analytics with a human-centric approach, we create pathways for informed decision-making and targeted resilience planning. This isn't just about technology; it's about empowering people to take control of their future."
For More Information
Climasens can be reached at hello@climasens.com.
Key Facts:
Google.org Climate innovation challenge has funded six organisations out of over 800 applicants and has awarded the team led by Urban Systems Lab with USD 5 million.

Climasens is an Australian Startup, operating since 2019, with a team in Melbourne and New York City.

Climasens won the Humanitech Lab Scale up prize securing $650,000 from Telstra via the Australian Red Cross

Climasens, is currently part of the following startup programs: Melbourne Accelerator Program, 77founders program and the Climate Salad Global Growth Program and is a finalist in the QBE Resilience Challenge


Contact details:
joe@climasens.com