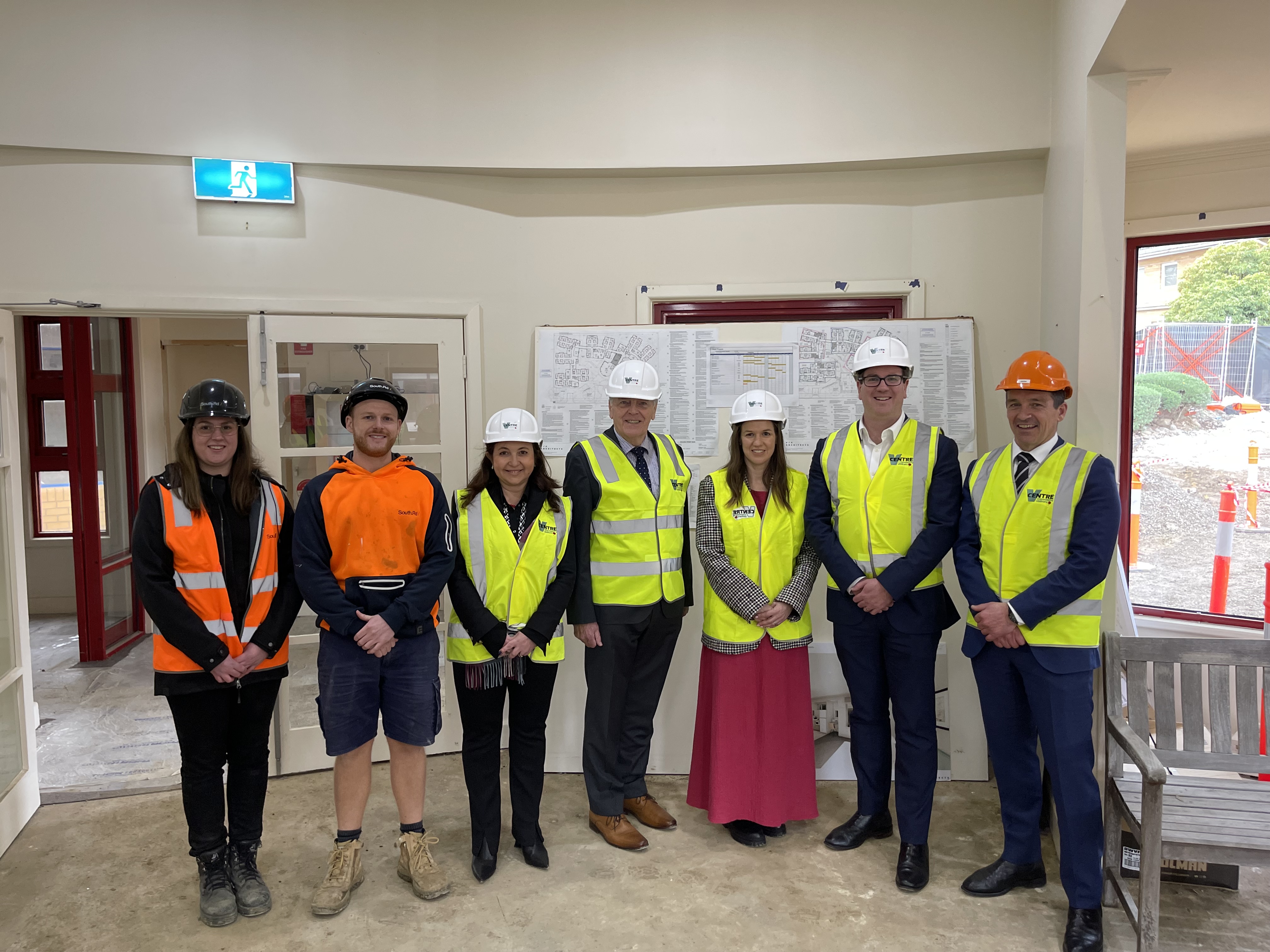 The Federal Government is due to usher through a monumental change in social and affordable housing, with its commitment to the Housing Australia Future Fund (HAFF) expected to pass the Senate later this week.
The $10 billion HAFF will establish a dependable, ongoing source of financing for social and affordable rental housing. Additionally, the government announced a further $1 billion investment in the National Housing Infrastructure Facility to bolster the creation of new homes.
This landmark legislation is a source of optimism for one of Australia's leading veteran accommodation providers Vasey RSL Care.
Vasey RSL Care has been a passionate advocate for the co-funding of The V Centre – Veteran Empowerment Program, and the passage of legislation provides hope that the Federal Government will be able to come to the table with a significant funding proposal.
Janna Voloshin, Chief Executive Officer for Vasey RSL Care said, "The V Centre Veteran Empowerment Program aims to reduce veteran homelessness through a program that combines a safe place to live with wraparound support services, empowering them to live a life they value."
Vasey RSL Care has been in regular discussions with the government, particularly with local Federal Member for Jagajaga Kate Thwaites, around ensuring that veterans receive appropriate representation when the government deliberates on its commitment to tackling housing challenges and providing support to vulnerable groups, including veterans.
A portion of the HAFF, $30 million, is earmarked to go towards housing for veterans facing homelessness or at risk of homelessness.
Veterans' Affairs Minister, Matt Keogh said in Parliament on Monday 11 September, "There are amazing organisations across Australia doing that work now, and they want to be able to do more to support our veterans."
"I went with the member for Jagajaga, just the other week, to visit the V Centre being built in her electorate and to meet with Vasey RSL Care, to look at the work that they are doing in supporting veterans who need transitional housing."
The V Centre – Veteran Empowerment Program aligns with the government's commitment to supporting vulnerable veterans to secure safe and affordable housing. The stark reality that veterans are nearly three times more likely to experience homelessness than the general public underscores the urgency of this initiative.
Voloshin, expressed her enthusiasm that the HAFF would pass the Senate later this week, stating, "This marks great progress in addressing homelessness in Australia and the national housing crisis. In the coming weeks, we look forward to engaging in crucial conversations with our national leaders."
Mike O'Meara OAM, Board Chair for Vasey RSL Care commented on the legislation passage, stating "We eagerly anticipate the positive impact these measures will have on the Australian housing landscape and are confident The V Centre – Veteran Empowerment Program can contribute to combating the risk of homelessness for Australian veterans."
Key Facts:
With the HAFF due to pass Senate this week, Vasey RSL Care is pleased that Minister for Veterans' Affairs, The Hon Matt Keogh MP mentioned The V Centre as one of the important new initiatives looking for funding to enable its operation.
Contact details:
Heidi Flower, Government Relations Adviser, Vasey RSL Care
T: 0436 609 385