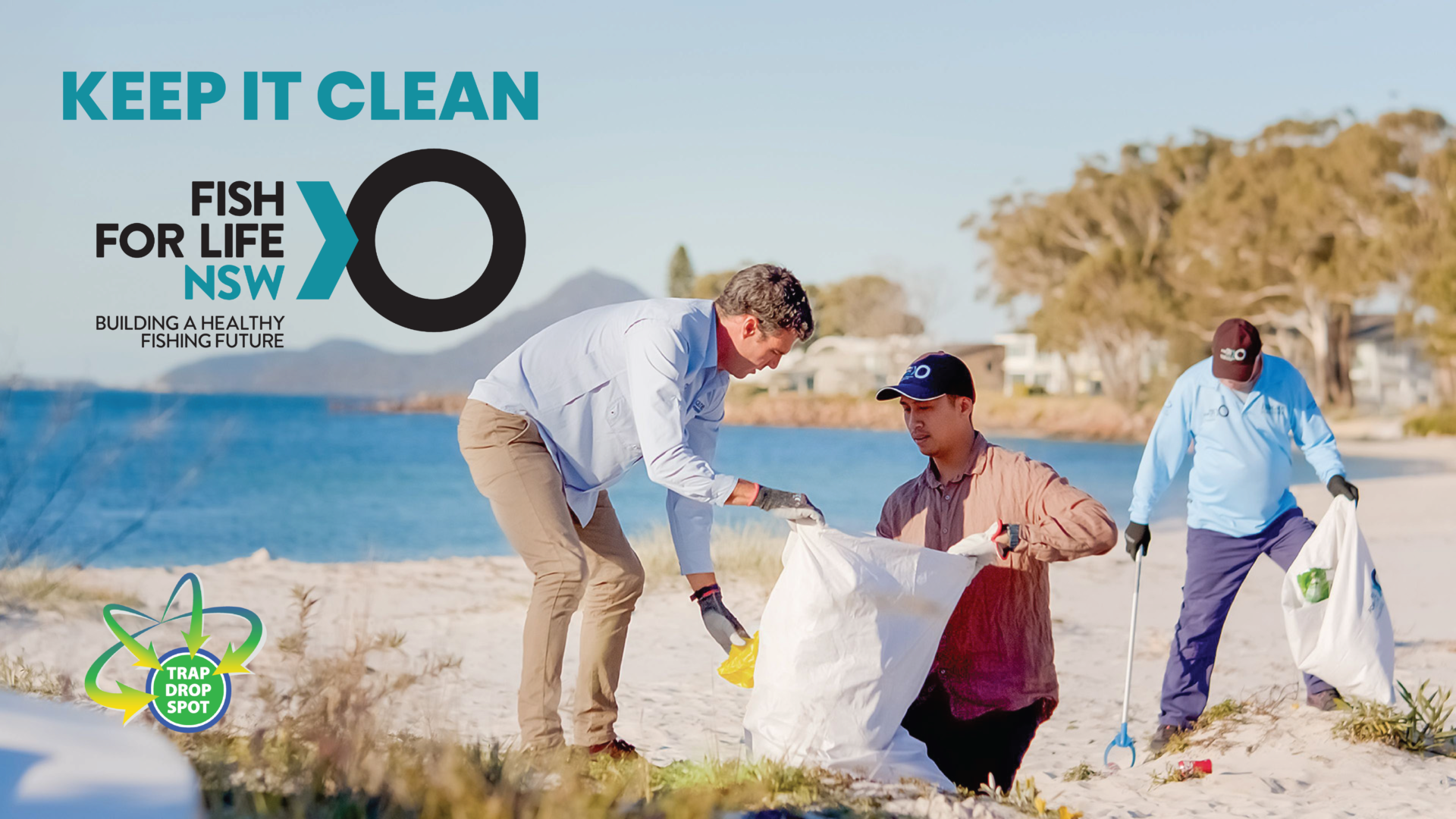 OzFish Unlimited - Australia's fishing conservation charity and NSW DPI Fisheries through their Fish for Life program are looking for recreational fishers to help clean up their favourite spots in and around the Richmond River this Saturday (September 23).
No one wants to catch a plastic bag when they're out on the water. Clean-ups like this will make for a better fishing experience for all involved in this picturesque area.
This is the third of 30 clean-up projects that will take place along the NSW coastline over the next 18 months after the series successfully kicked off with events at Yamba and Batemans Bay over the past two weekends.
Volunteers who would like to help out can meet the clean-up crew at Missingham Beach at Ballina at 10am on Saturday to get started.
Join like-minded individuals who share a love for fishing and a commitment to environmental stewardship. Together we're not just picking up litter, we're forging connections that amplify the impact of our actions.
When you dedicate your time to cleaning up our shorelines and riverbanks, you're not only preventing plastic and debris from harming marine life, you're also creating change and inspiring others to follow suit.
This event is also a Yabby Trap Drop Spot. Bring down any old and unwanted opera house yabby traps and swap it for an Oar-Gee Plow lure at the event to support sustainable fishing practices.
Opera house nets are now illegal in NSW and those collected will be recycled into useful products for anglers, with the proceeds being used to support habitat restoration.
Keep it Clean is a partnership with OzFish and the NSW Department of Primary Industries. It is made possible through funding by the Recreational Fishing Trusts and Marine Estate Management Strategy.
If you would like to know more about the project or get involved become a member of OzFish online at www.ozfish.org.au or contact 1800 431 308.
About us:
About OzFish
OzFish Unlimited is a national environmental conservation charity established to improve the health of our rivers, lakes and estuaries. It is a member-based organisation dedicated to make our fishing grounds healthy, vibrant and more productive. Their active work includes; habitat restoration such as resnagging, riverbank planting, clean-ups, fishways, shellfish reefs and educational and community capacity building programs.
Contact details:
OzFish Program Manager - NSW Coasts
Ryan Lungu
0432 012 547 | ryanlungu@ozfish.org.au