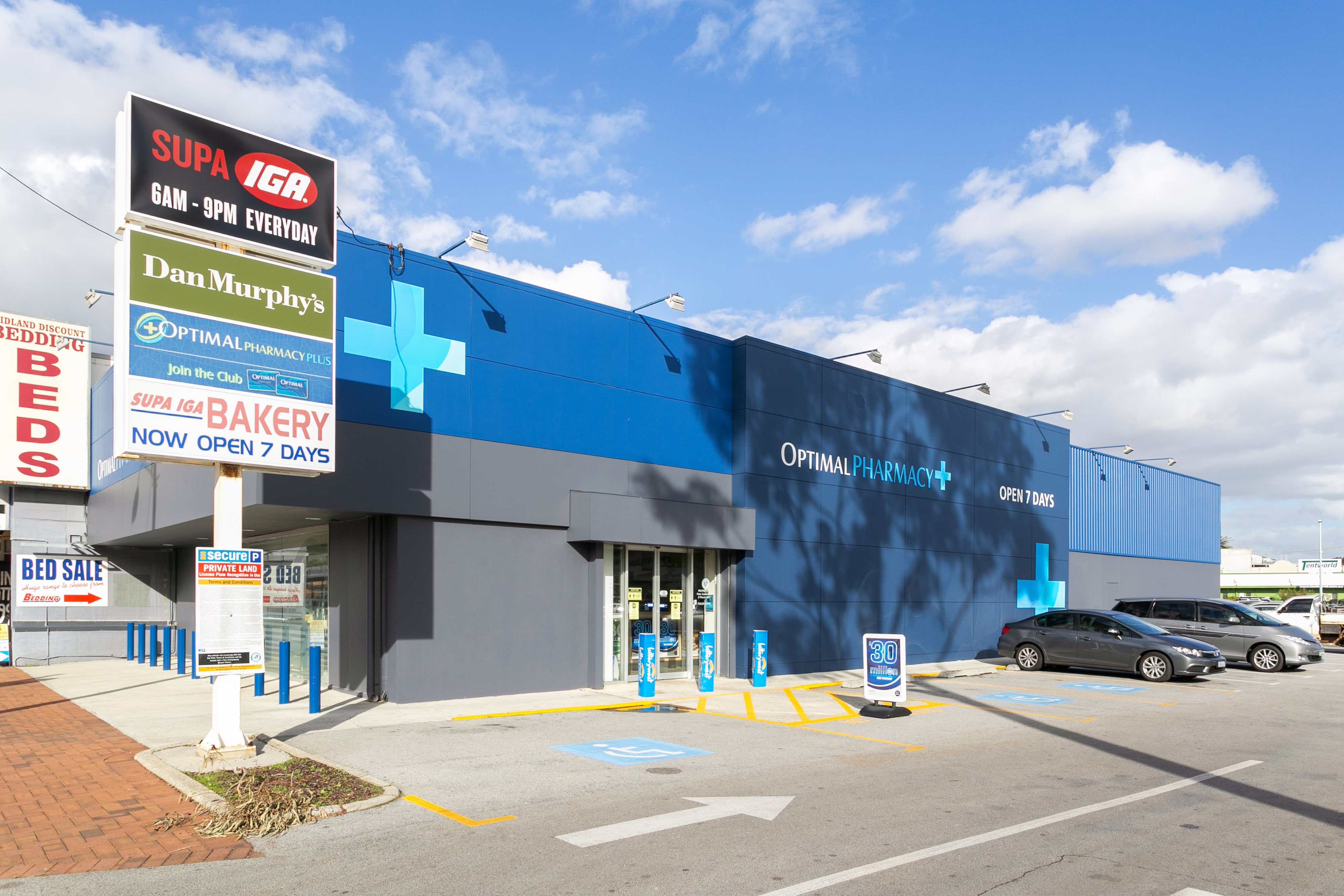 Perth-based fund manager, Westbridge Funds Management, has settled on the $19.3 million sale of the Midland Central Shopping Centre in Midland WA, with the campaign attracting over 80 expressions of interest from prospective buyers.
The Centre comprises several high-profile anchor tenants including Dan Murphy's, IGA and Optimal Pharmacy.
Cygnet West's Wayne Lawrence, Partner and Head of Commercial Agency (Capital Markets), represented the fund manager in the sale.
The Centre was initially purchased by Westbridge for $12.3 million in 2012 as the sole asset of their Midland Central Property Trust.
Mr Damian Collins, Chair of Westbridge Funds Management said, "The strategy behind this Fund was to provide ongoing income to investors as well as potential for capital growth, underpinned by the Centre's high-traffic neighbourhood and blue-chip anchor tenants.
"We are extremely pleased with the results from the sale, which mark a 56.5% increase on the asset's initial purchase price. Together with stronger-than-forecast income distributions across the life of the Fund, this has enabled us to deliver a total return to our investors of 204% net of their initial investment."
The Midland Central Property Trust delivered average income distributions of 11.7% per annum to investors over its lifetime, marking a considerable increase on its initial mandate, which targeted annual distributions of 8.3%.
Mr Alex Lambert, Head of Commercial Funds at Westbridge Funds Management, said several factors underpinned the success of the Fund:
"As well as proactive improvements across the various tenancies, including substantial works to the Pharmacy's façade, we were also able to negotiate the resetting of the lease on the IGA tenancy for a further 10 years to strengthen the Fund's cashflow and cement a more attractive divestment position," he explained.
Mr Collins said, "After 11 years of outstanding performance and based on our detailed analysis, we felt 2023 was the right time to sell the Midland Central Shopping Centre."
"This timing enabled us to capitalise on the property's strong divestment position and the continued demand we are seeing for non-discretionary retail assets to deliver a great result to our investors that exceeded initial expectations."
Wayne Lawrence, Head of Commercial Agency at Cygnet West said "the quality of the tenants and central city location produced a strong sale result in what is a challenging investment market".
Tim Scott, Director of Retail Agency said "This sharp result highlights the unassailable demand for daily needs retail properties, particularly in the strong WA economy, and we expect interest to remain high for this type of asset."
Key Facts:
The Midland Central Property Trust has settled on the $19.3 million sale of its sole asset – the Midland Central Shopping Centre.
Westbridge Funds Management initially purchased the Centre in 2012 for $12.3 million.
Over the course of the Fund, investors benefited from average income distributions of 11.7% per annum which, combined with the capital gain on sale, contributed to a total return of 204% net of their initial investment.
About us:
Westbridge Funds Management has been helping investors grow their wealth through managed property funds for more than 20 years. Applying a unique research-driven and investor-first approach, Westbridge provides access to a range of unique commercial and residential property investment opportunities that are focused on generating long-term outperformance.
Westbridge Funds Management manages over $850 million of commercial and residential property funds and 20+ residential development projects. The company specialises in property acquisition, commercial and residential funds management, commercial property management and multi-unit residential developments.
Contact details:
Meg Collings
Media Coordinator
P: 0432 610 742
E: meganc@westbridgefunds.com.au