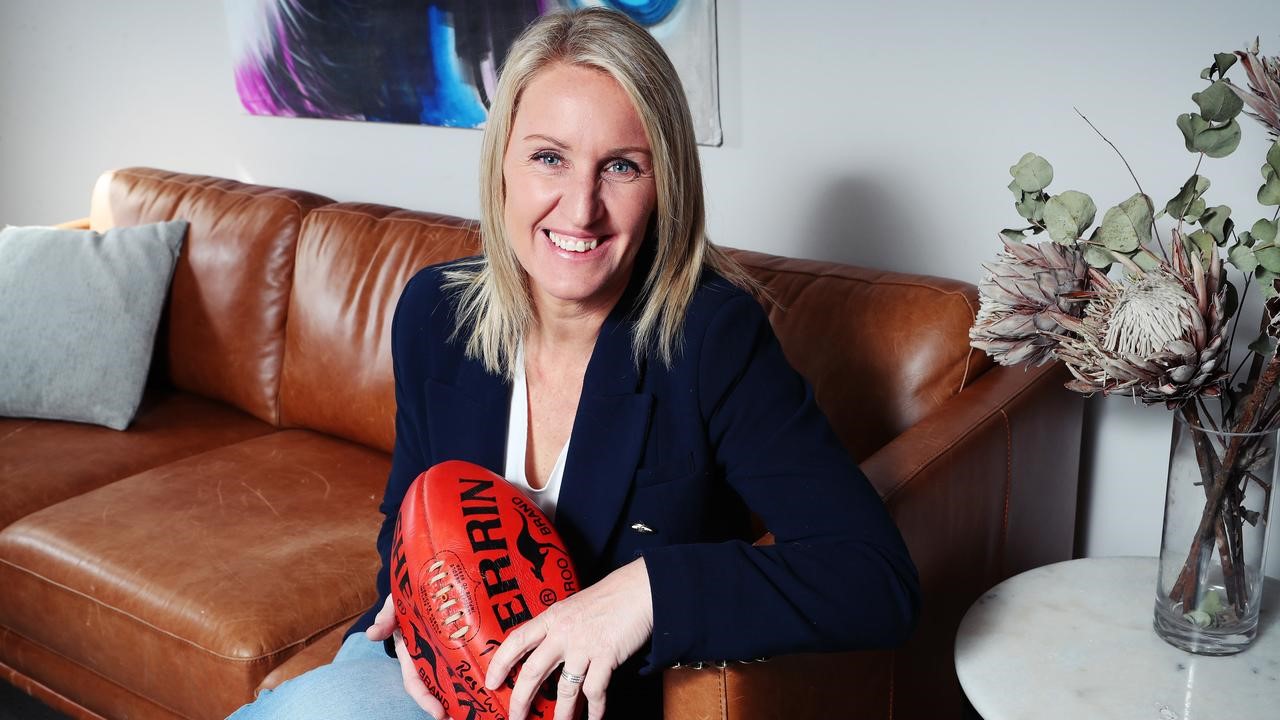 Debbie Lee - AFL's National Women and Girl's Action Plan Lead and the first woman to be inducted to AFL's Hall of Fame, will share how and why she became a trailblazer for women in sport in Melbourne this week.
Collective – Inspiring Women in Business, powered by the IntoWork Group, was founded to empower and support women at various stages of their careers through networking events, mentoring and professional development. At Collective's Melbourne event on Wednesday, Debbie will talk about how she enhanced the visibility, representation, and active involvement of women and girls in the AFL.
With a career spanning over 30 years, Debbie first made history as the first woman ever to be inducted in the AFL's Hall of Fame, recognised for her dedicated service to the game as both player and administrator. Debbie has played more than 300 matches in the VFLW competition including 18 years working professionally in the AFL industry, was a five-time league best and fairest winner, was a six-time All-Australian and 16-time Victoria representative and three-time premiership player.
Her contributions were pivotal in the beginning of the AFLW competition, revolutionising the game and making it accessible to a wider audience, and positioning her as a trailblazer in a traditionally male-dominated sport. But if you ask her, Debbie insists it's the women who came before her she owes her gratitude, "I was fortunate enough to springboard off what I saw as trailblazers in my time in footy. There were lots of challenges but equally for me, it gave me enormous growth and I think some of those incidents would have galvanised the league to continue that drive to get the game to where it is today," Lee told The Inside Game in 2022.
Debbie's commitment, leadership qualities and unwavering support for women have established her as a catalyst for change.
Money raised from the event will go to Meals With Impact, a social enterprise which delivers culturally relevant food relief and empowers women from migrant and refugee backgrounds to find employment through a shared love of food. To date, Collective has raised over $70,000 for charities across Australia through regular networking events.
After the event, women have the opportunity to sign up for Collective's free national mentoring program, which is run online and is open to all women in business across Australia. The program is powered by IntoWork Australia, in partnership with Mas National.
Event details
Collective – Inspiring Women in Business with guest speaker Debbie Lee
Harbour Kitchen (800 Bourke Street, Docklands Vic 3008)
Wednesday, September 20 from 12pm to 1.30pm
Tickets: (https://www.eventbrite.com.au/e/join-us-for-our-collective-melbourne-event-wednesday-20th-september-2023-tickets-706435356167?aff=oddtdtcreator&mc_eid=a7a97ebd34&mc_cid=2d9ffa73c7)
~ends~
Contact details:
Eilish Massie, eilish.massie@intowork.com.au, 0448 771 045