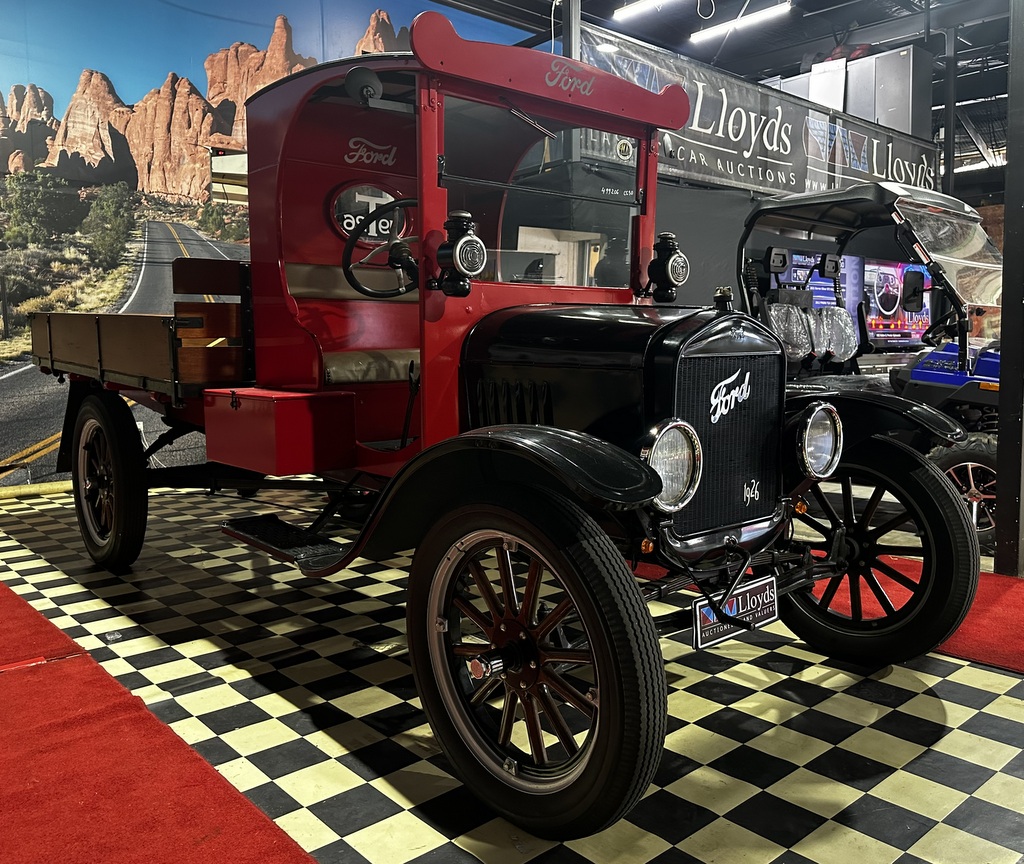 A timeless allure of classic cars have come to auction, including a 1926 Ford TT driven by legendary V8 driver Allan Moffat, ushering in a new era of appreciation for the beauty and craftmanship of older generation cars, which are still captivating the attention of car enthusiasts around the world.
Timely with the GC 500 Supercars race this weekend an iconic 1926 Ford TT classic once driven by V8 Supercar driver Allan Moffat is going to auction this Saturday.
In those times, Morley Ford had an advertisement running on TV of a brass band playing on the back of the truck and being driven around the city by V8 Supercar driver, Allan Moffat. It then moved to the Gold Coast in 1988 where it was stored in a shipping container until 2010. It was then fully restored and driven around periodically to club meets.
The 1926 Ford TT has been fully restored by the current custodian who has owned and loved the car over the last 45 years. It was purchased in Melbourne in 1980, previously owned by well-known Ford dealer Morley Ford and situated on the banks of the Yarra River, where the Crown Casino now stands.
"We have seen great interest in some of the vintage cars we have coming to auction, proving there is still a strong demand for cars of this caliber, and this one has some great history being once driven by legend, Allan Moffat," said Mr. Lee Hames, Chief Operations Officer for Lloyds Auctions.
Classic car enthusiasts are rediscovering the charm and uniqueness of vintage automobiles, some examples from this month's Classic Car auction including the 1926 Ford TT and a 1923 Ford T Bucket.
Another car known from the big screen is the 1923 Ford T Bucket is finished in the iconic colour, pink, and is known as the 'Hey Charger' T Bucket where it featured in the 1970's Chrysler 'Hey Charger' TV commercial.
This T Bucket is an iconic, early built Hot Rod with a great history, winning a string of shows upon its debut. It has featured on the cover of The Hot-Rodding review, Australian Hot Rod and Hot Fords and Customs. It also featured in Larry O'Toole's Australia's Hot Rod heritage and in many magazine articles.
Also on offer is a massive range of over 180 American, European, Japanese and Australian Classics, all going under the hammer this Saturday 28th October from 12pm during the Supercars GC 500 weekend.
You can view the 1926 Ford TT here.
You can view the 1923 Ford T Bucket here.
For more information visit www.lloydsauctions.com.au.
Contact details:
Taylah Gray
Public Relations
0488 288 178