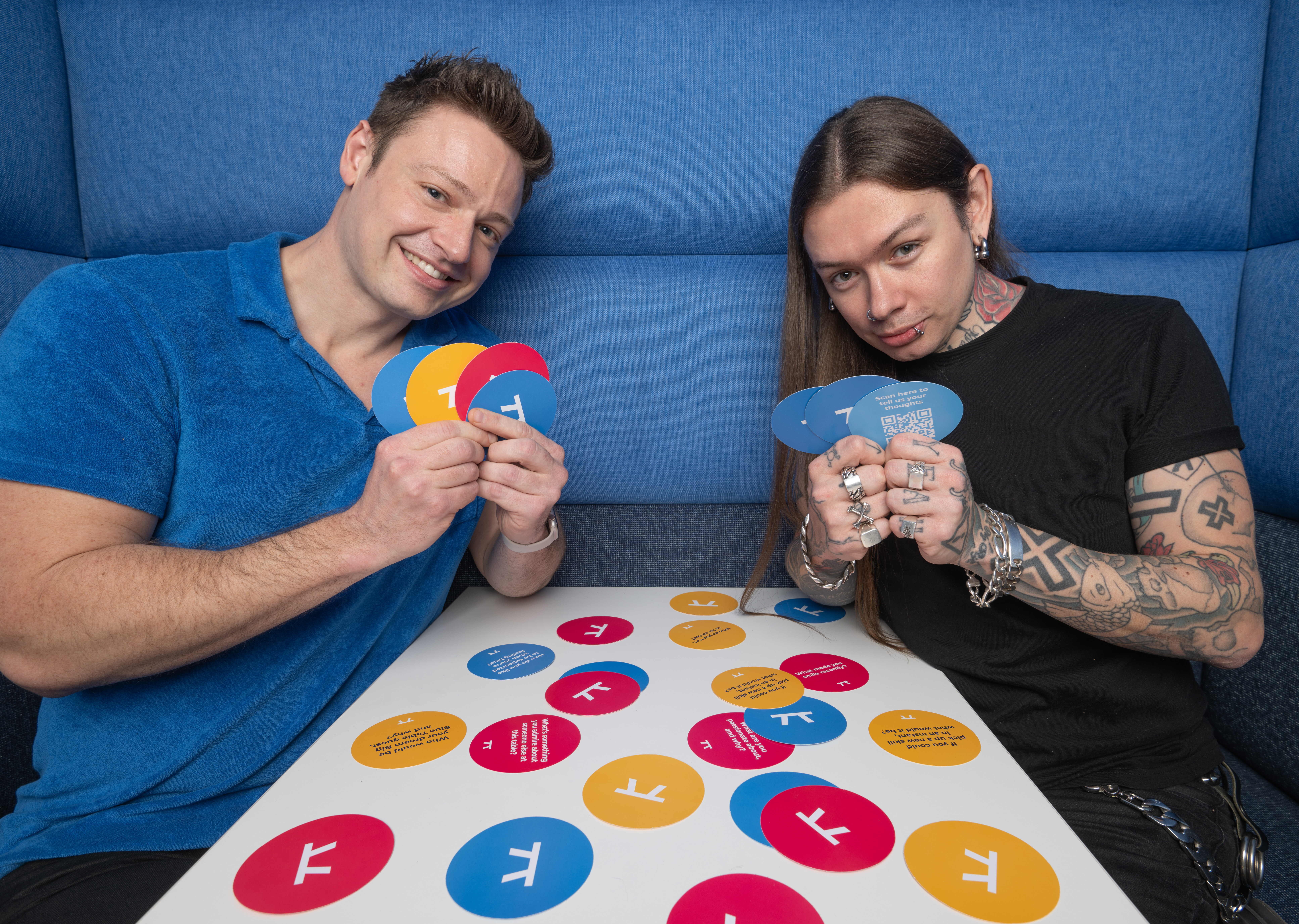 While Mental Health Month is coming to an end, the need to raise funds for Beyond Blue's Support Services is ongoing. That's why Beyond Blue is making a final call to encourage people to host a Big Blue Table event – or donate to someone else's.
Big Blue Table fundraising events have been taking place throughout October, working to fight the stigma surrounding mental health - one meal at a time. Everyone is encouraged to share a meal and start a conversation about mental health to support those impacted by anxiety, depression and suicide.
Big Blue Table ambassador, astrophysicist and author Dr Matt Agnew is hosting a simple picnic with friends to encourage meaningful conversations and donations to his fundraising page.
"The power of purely talking can't be overstated – creating a safe space where people can express how they truly feel can be potentially lifesaving," Matt said.
"It doesn't have to break the bank or be a fancy affair, it can be a sandwich in the lunchroom or a fun gathering with friends at a backyard barbeque,"
"By making mental health an everyday topic, one that you can feel comfortable to discuss over a meal, can do so much to reduce the stigma surrounding mental health issues.
However, if planning a fundraising event is not for you this year, Beyond Blue is still welcoming donations for the campaign through their website – all of which go towards funding their 24–hour support services. Every cent donated will help people get the support they need, when they need it.
All money raised through the Big Blue Table campaign goes to the Beyond Blue Support Service, providing free 24/7 counselling, advice and referrals for those in need via phone, web chat and email.
To donate to Matt Agnew's fundraising page, visit https://bigbluetable.com.au/drmattagnew
To donate to Beyond Blue ambassador Nat's What I Reckon's page, visit https://bigbluetable.com.au/nats-what-i-reckon
Last year's event raised more than $570,000 and it is hoped that this figure will be eclipsed in 2023.
To find out more about the initiative, visit bigbluetable.com.au. Big Blue Table is proudly supported by Premier Partner Australia Post.
Contact details:
Emily Stojcevski
Soda Communications
E: emily@sodacommunications.com.au
Mob: 0409 552 913