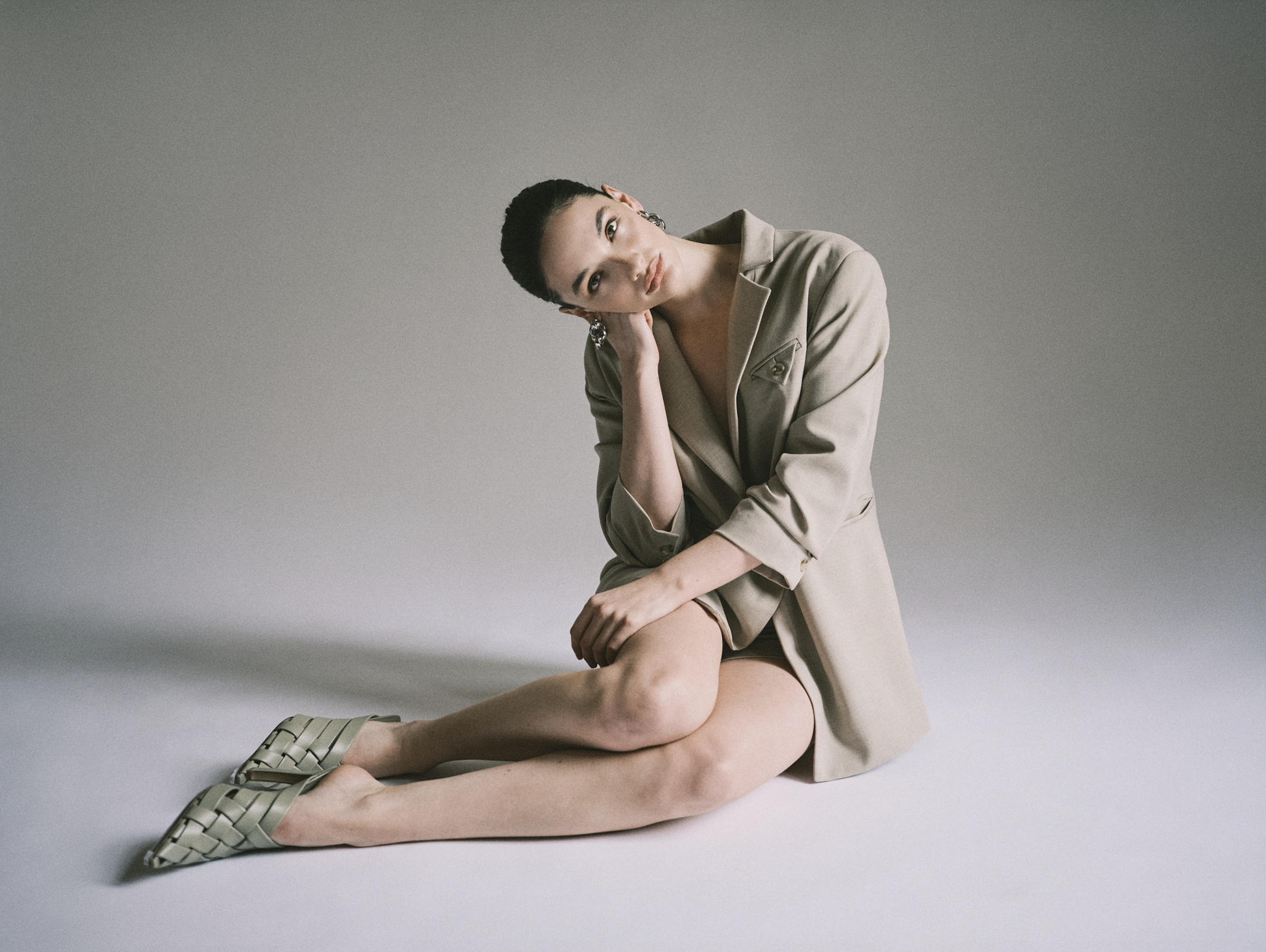 MEDIA RELEASE
Monday 30 October: Luxury Australian fashion has been elevated to new heights with the launch of Yaneth (pronounced "Ja-nette"); a high-end label that hero's premium natural fabrics in each collection, and sells via an innovative sustainable e-commerce model.
In addition to elegant design, functionality and quality, Yaneth delivers customers the opportunity to look good, while reducing their impact on the environment. Introducing a ground-breaking luxury hire platform, it allows consumers to constantly change and refresh their wardrobes in a circular fashion economy. For a monthly membership fee, customers can access collections past and present to create new looks for the week ahead or a special occasion, without cluttering their wardrobes.
Designer and Founder, Cathy Karuga says her previous experience running a fashion label helped her identify a gap in the market, and her nine-year engineering career helped her find a way to disrupt it.
"Yaneth aims to reclaim sustainable innovation in fashion for designers, with a model that allows creative growth while minimising production, and therefore, carbon footprint," she said.
Launching today with a fifteen-piece Spring/Summer '23 collection, Yaneth's designs are understated yet edgy building blocks for the contemporary wardrobe. Each piece is designed to be styled with the whole collection or easily work with existing pieces in customers' wardrobes. Featuring a timeless taupe woolen overcoat; a classic oat blazer; silk trousers, shirt and dress with a distinct print design; as well as beautifully designed shorts, dresses, sweaters and tops, Yaneth offers playful sartorial style for women sized 6 to 20.
Wool is central to the label's design foundations. It is a 100% renewable and biodegradable fabric, deeply rooted in Australian heritage, and one Karuga is uniquely connected to, living on a wool growing property on the outskirts of the famous Barossa Valley, South Australia. Each Yaneth collection emphasises the beauty and versatility of wool and its trans-seasonal appeal. Garments keep the wearer warm in winter, while offering cool breathability for the hotter months. It's this functionality that further enables the sustainability cycle as each piece can be worn, layered and styled throughout the year.
The increasing demand for locally-made goods sets this brand apart from many of its contemporaries; 100% of Yaneth's collections are made in Australia.
"We are proud to work with the finest local, family-owned and operated businesses who share our principles in supporting Australian manufacturing, nurturing local craftsmanship and producing the highest quality garments and packaging," Karuga added.
While collections will launch each season with new styles, prints and colourways, Karuga is dedicated to tailoring Yaneth's catalogue with the contemporary and discerning woman in mind, who looks to exude polish with a distinctive attitude. Each range will feature a selection of versatile separates, dresses and outerwear, designed for an easy transition between day and night, with complementary garment accessories to create a unique signature look.
Karuga invites you to discover the sophistication of circular consumption and evoke a fearless attitude to everyday style.
Yaneth launches today with its stunning Spring/Summer '23 collection, featuring more than 15 designs that can be hired or purchased as complete looks, or individual pieces to style with your existing wardrobe. To join the circular fashion movement and get your hands on Yaneth's unique and timeless pieces, visit yaneth.com.au
ENDS.
LOOKBOOK: https://www.dropbox.com/scl/fi/jdhsnezjtang368lo41w4/YANETH-SS-23-Drop-1-Lookbook.pdf?rlkey=f6i5wvf1nqq8wc6kng31dpiek&dl=0
MEDIA APPROVED IMAGES: https://www.dropbox.com/sh/xp7r9q64ccur5om/AADRbluIYJ1WhBkM9Iioncr2a?dl=0
Key Facts:
SUPPORTING INFORMATION
· Size range 6-20 (Aus women)
· Limited collections launched seasonally
· Circular memberships available from today via the Yaneth website, yaneth.com.au
· Price ranges from $390 to $1500
CONNECT WITH YANETH
Instagram: @yaneth_au
www.yaneth.com.au
About us:
DESIGNER BIO
South Australian designer Cathy Karuga is a graduate of engineering and fashion design. Having worked as a petroleum engineer for more than nine years, she first dipped her toe in the fashion world launching label Alpha-Be.
Yaneth is Cathy's return to her calling, this time fusing her skill sets of engineering and fashion design to create a sustainable, luxury label that honours Australian heritage while disrupting the current market.
Cathy lives with her husband on a sheep farm in rural South Australia on the outskirts of the famous Barossa Valley wine region. Together, they tend to some 3000 breeding ewes, which have inspired Yaneth's homage to such a significant part of Australia's history with all collections emphasising wool as the hero fabric.
Contact details:
Interviews available on request. Please contact:
Chrystal Bowman | chrystal@withjames.com.au | +61 430 917 764