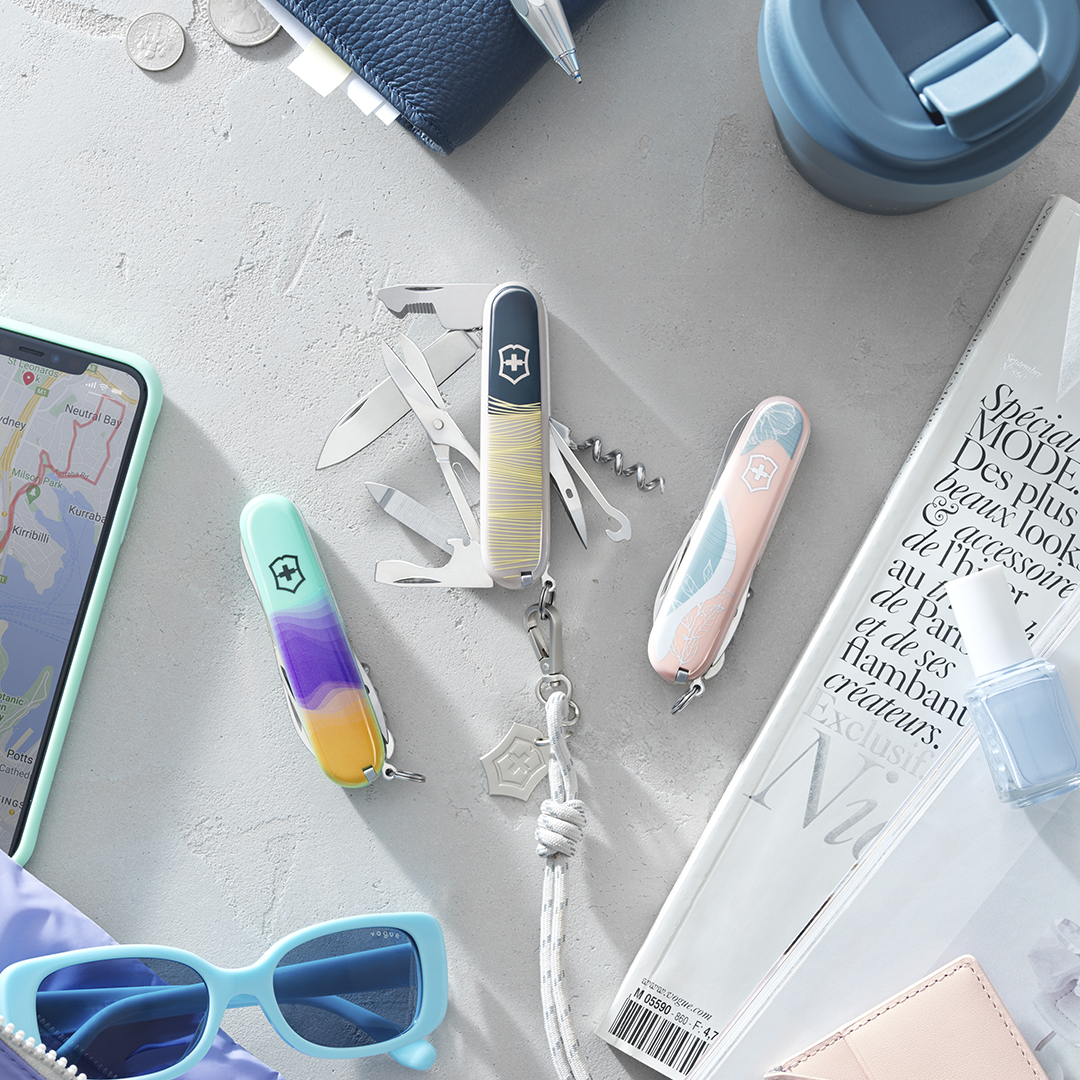 TRENDY. FRESH. MODERN.
Paris, Sydney, New York – each city has its unique style. The Live To Explore collection celebrates this with an invitation to mix and match tools and accessories to any street-style outfit. Available in trendy, fresh and modern designs, these everyday helpers are ready to assist on any occasion.
The Victorinox Swiss Army Knife is renowned for its wide choice of sizes and functionalities. Part of Victorinox DNA, the red pocketknife represents the brand's Swissness and its dedication to high quality. Without losing any of these important values, style-conscious trendsetters now have the opportunity to match their favourite tool with their lifestyle and outfit of the day.
With the new Live To Explore Collection Victorinox launches three multitools in a fresh, trendy and unique design, along with matching practical accessories. The Paris Style is romantic and natural, transporting one directly to the city of love. It offers playfulness with soft colours and a touch of light sweetness. Mimicking a more active and dynamic lifestyle, the Sydney Style offers intense colours with a hint of freshness. For timeless elegance, the New York Style presents well-defined shapes, classic colours, and a touch of fashion.
Each of the three styles includes the Victorinox Classic SD, the Companion, and the popular Swiss Card Classic, all with practical functions like scissors, nail file, ballpoint pen and blade. Matching accessories in the form of a key ring, a neck cord and a card case complete the stylish package. As a special extra, the Companion comes with a new innovative box opener function that helps fashion victims get easy access to their latest online buys. Whatever the future holds, it's high time to explore the world with these stylish and practical tools.
Victorinox guarantees all knives and tools to be of first-class stainless steel. Since environmental protection and sustainability are part of the Victorinox DNA, their products are made for life. Each item has a lifetime guarantee against any defects in material and workmanship. Victorinox prides itself on more than 135 years of experience in the manufacturing of high-quality knives in Switzerland.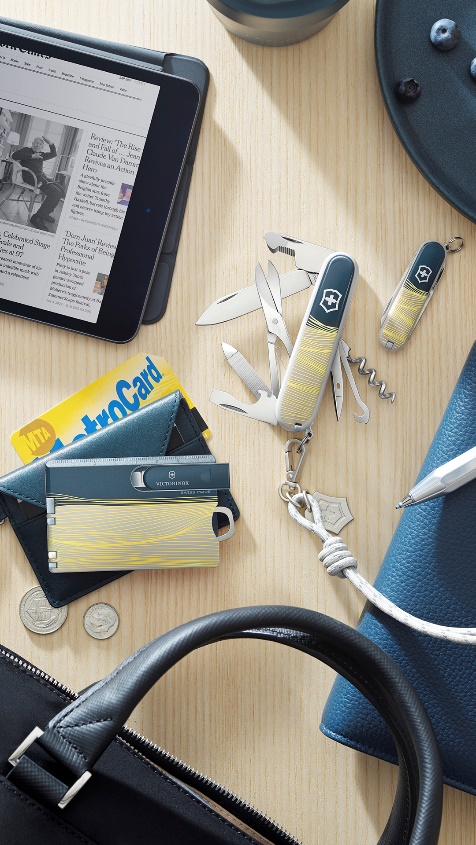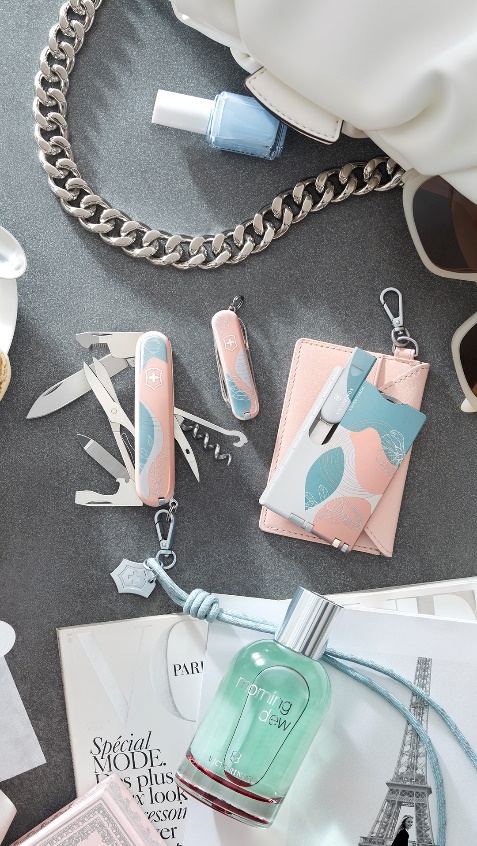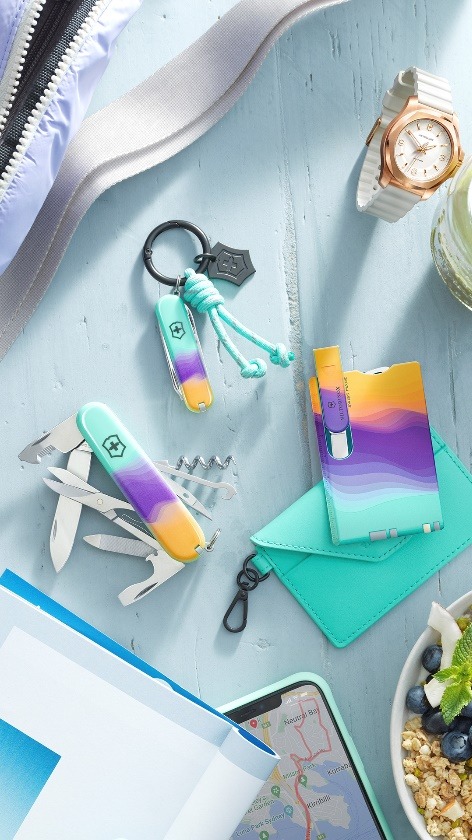 DETAILS
Find your style with the Live to Explore Collection at https://victorinox.com.au/live-to-explore/.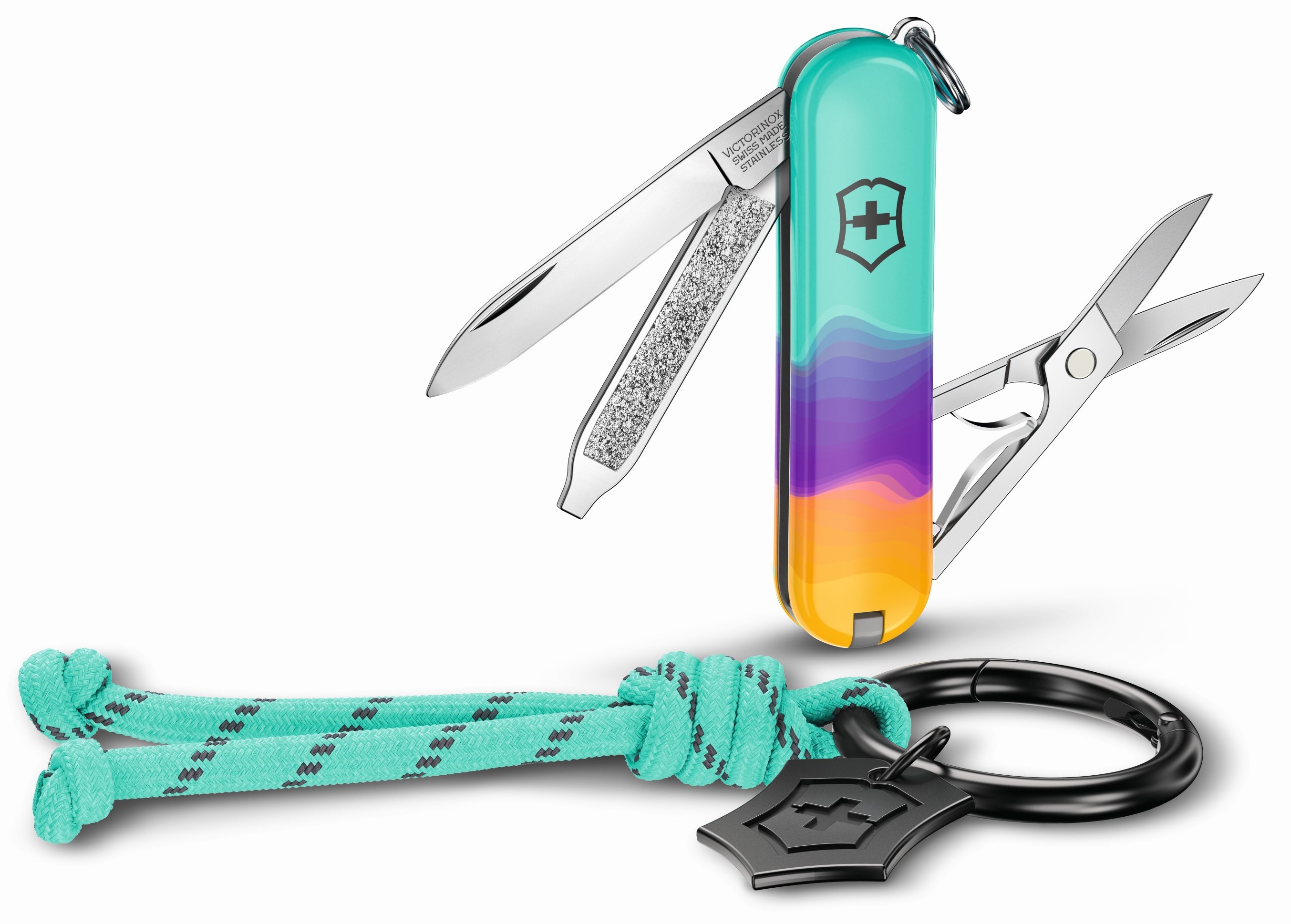 Classic SD
blade, small
scissors
nail file with
– screwdriver 2.5 mm
key ring
tweezers
toothpick
Dimensions
height: 9 mm
length: 58 mm
weight: 21 g
Companion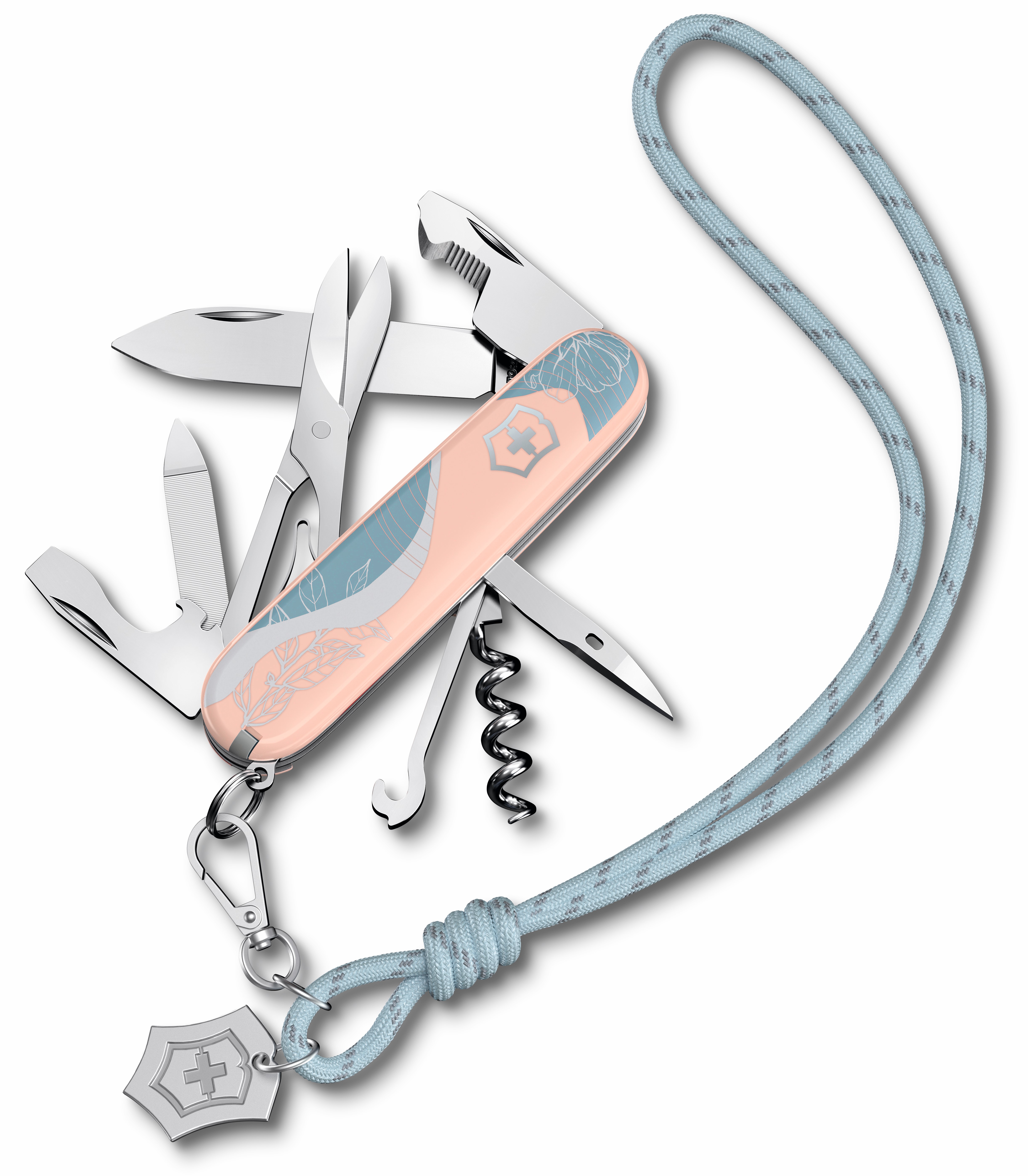 blade, large
nail file with
– nail cleaner corkscrew
box opener
– screwdriver 3 mm
bottle opener with
– screwdriver 6 mm
– wire stripper
reamer, punch and sew awl
scissors
multipurpose hook
key ring
tweezers
toothpick
ballpoint pen
Dimensions
height: 18 mm
length: 91 mm
weight: 82 g
Swiss Card Classic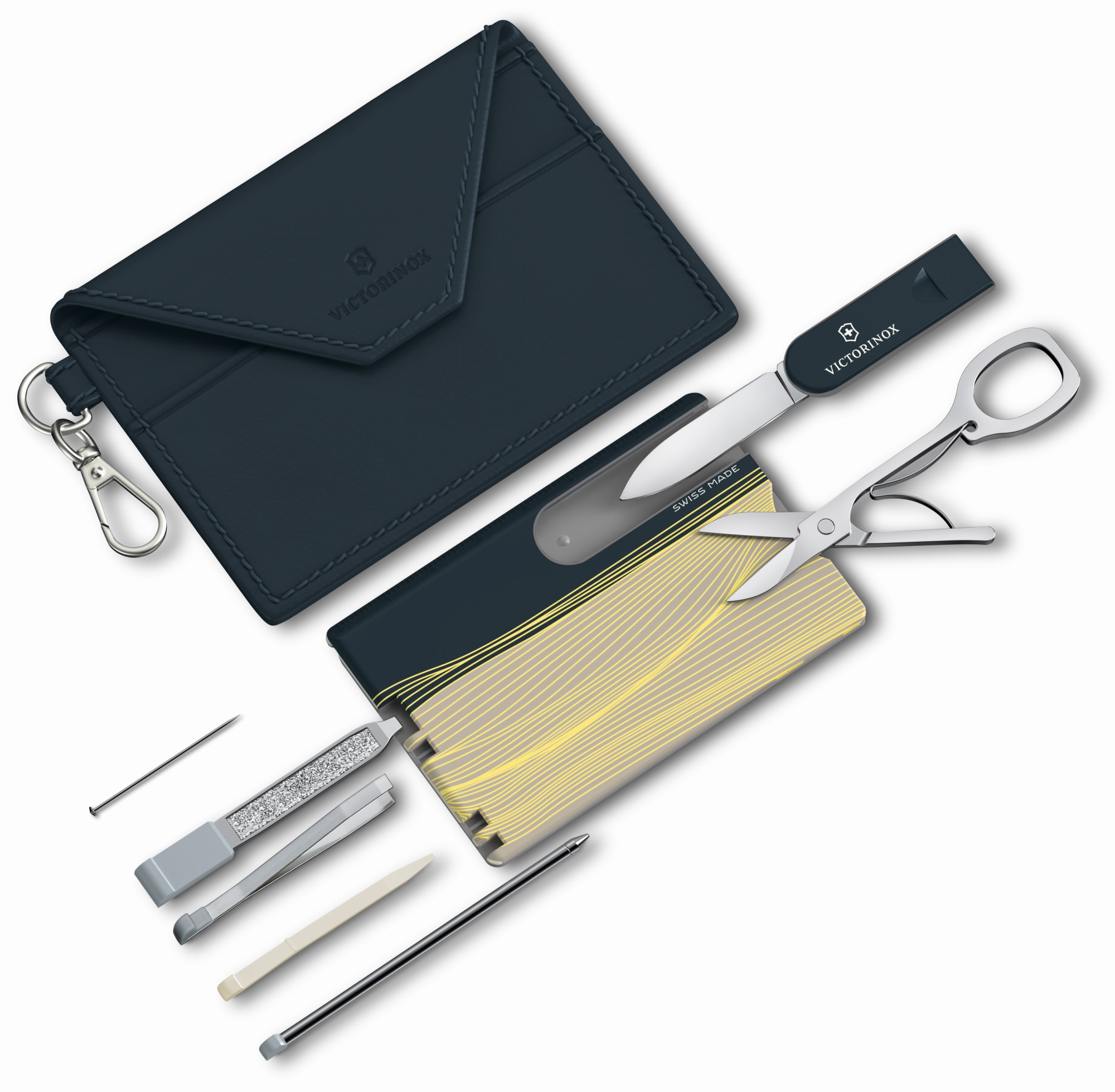 emergency blade
scissors
nail file with
– screwdriver 2.5 mm
ruler (cm)
ruler (in)
pin
tweezers
toothpick
pressurized ballpoint pen
Dimensions
height: 4 mm
length: 82 mm
weight: 86 g
Matching Accessories
Key Ring for Classic SD
Neck Cord for Companion
Card Case for Swiss Card Classic
DOWNLOAD
Please download the image material here.
Contact details:
Arushi Mehra
PR Officer
T: +61 2 9482 6625
E: ArushiM@sheldonandhammond.com.au