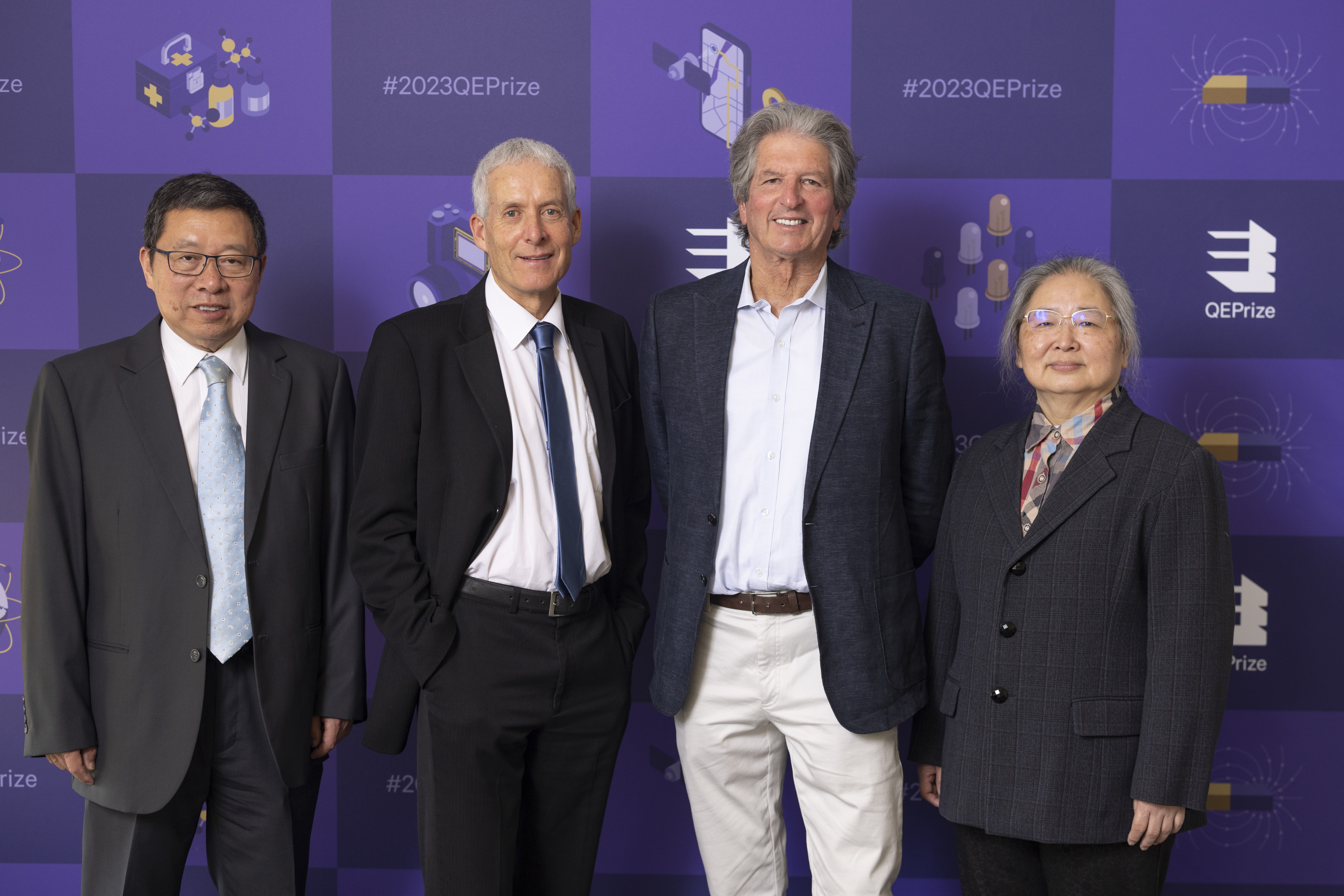 MEDIA ALERT: EMBAROGED 14:00 BST THURSDAY 12 OCTOBER 2023 / 00:00 AEST FRIDAY 13 OCTOBER 2023
HM King Charles III will present the 2023 Queen Elizabeth Prize for Engineering – the world's most prestigious engineering prize – to the four Australians who invented the PERC solar cell technology.
PERC – developed at UNSW Sydney – has reduced the costs of solar panels by 80 per cent over the past decade. Professors Martin Green (UNSW) and Andrew Blakers (ANU) and Drs Jianhua Zhao and Aihua Wang are credited for pioneering this breakthrough technology, an invention that underpins the recent exponential growth in high-performance, low-cost solar electricity and record solar installations globally.
The QE Prize ceremony will take place at Buckingham Palace, London, 12-2pm Thursday 12 October British Standard Time (10pm Thursday 12th - 12am Friday 13th Sydney time).
Photographs and footage of the Australian prize recipients with King Charles will be available soon after the ceremony.
Interview opportunities:
Scientia Professor Martin Green (UNSW) and Professor Andrew Blakers (ANU) are available for interview either virtually, or in person in London.
More information:
QEPrize Presentation 2023 Press Release (attached to this media alert)
2023 Winners story on QEPrize website
Contact details:
Louise Templeton, UNSW Sydney: louise.templeton@unsw.edu.au / +61 (0) 413495994
Daniel Rowland, Edelman UK (London) : Daniel.Rowland@edelman.com / +44 (0) 7581 025082