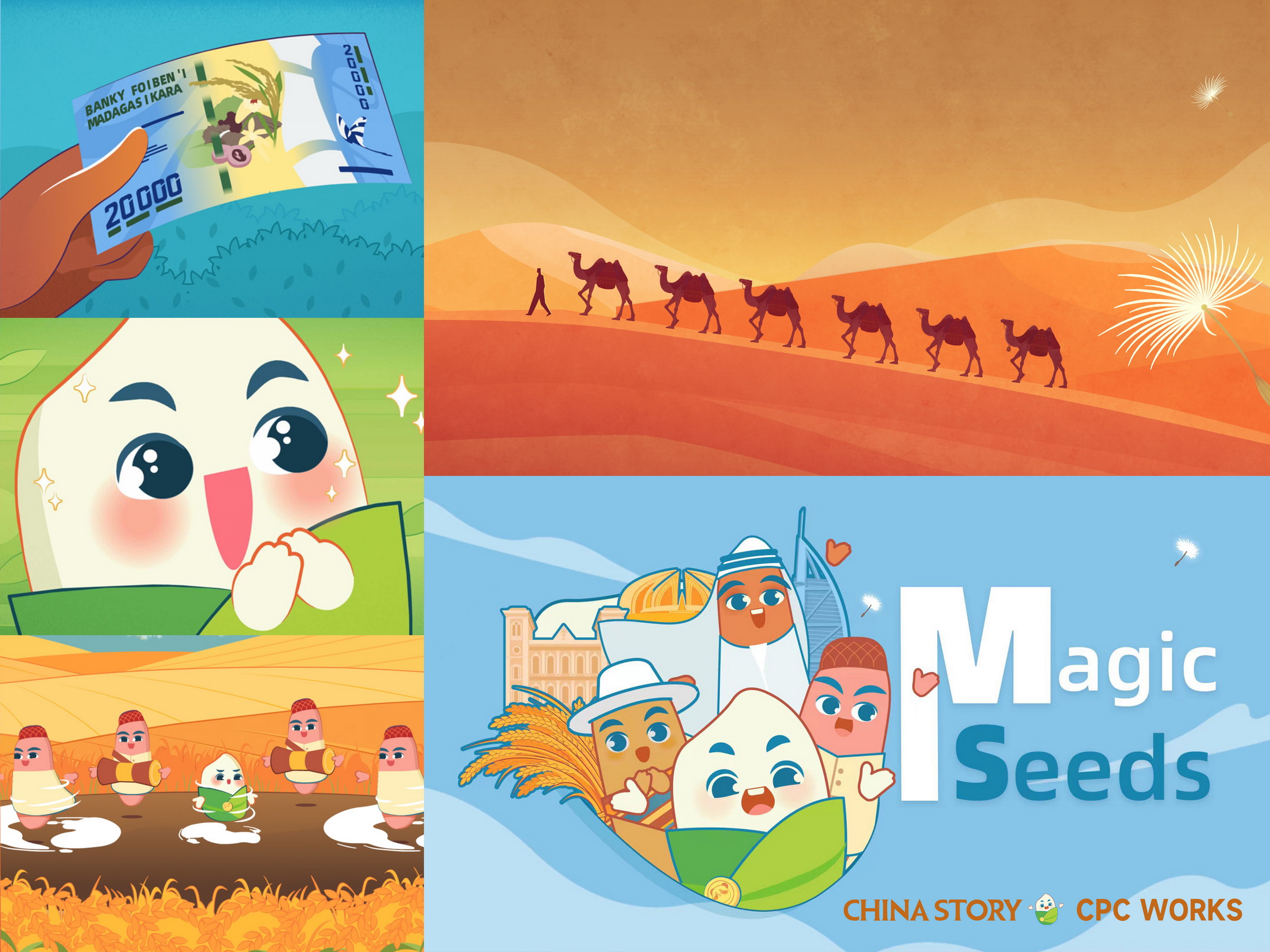 BEIJING, Oct. 27, 2023 /Xinhua-AsiaNet/--
On October 18th, 2023, Magic Seeds, a Chinese-English short animation film was jointly released by China Story Database and CPC WORKS, and soon attracted extensive attention globally.
This year marks the 10th anniversary of the Belt and Road Initiative (BRI). The 3.52-minute film tells a story about a rice seed setting off on a journey of seeking seed heroes and met hybrid rice seeds in the BRI cooperation participating countries.
It reveals a fact that the BRI providing a platform to promote global agricultural cooperation, and explains that the initiative was proposed by China but belongs to the whole world.
The film went viral after being released on major media and social networking platforms and received a lot of positive feedback.
As of press time, Magic Seeds has been an entry of the 2023 International Creativity Competition, a major part of the 2023 China International Public Service Advertising Conference.
Source: China Story