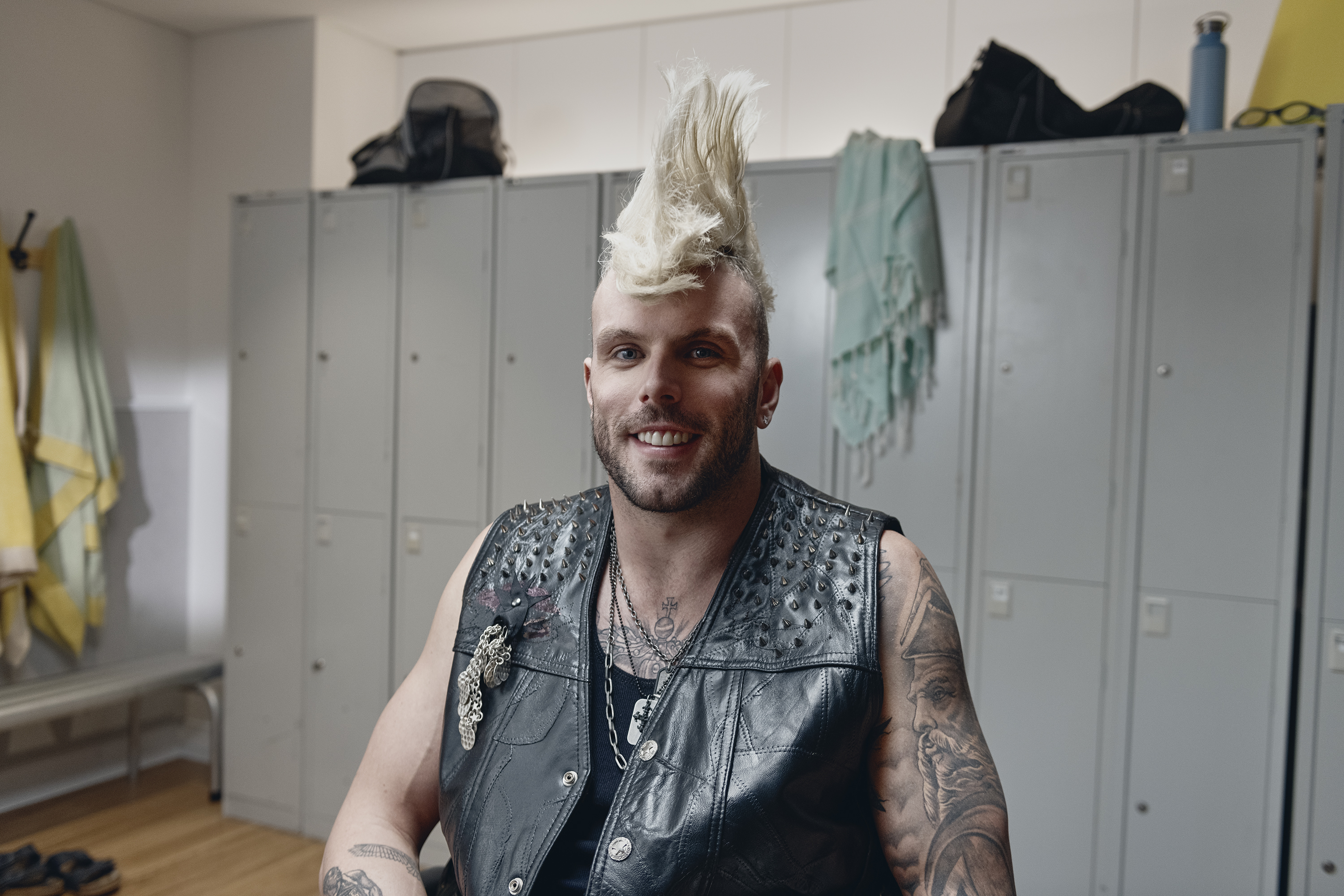 The Olympic gold medallist is set to shock his fans by rocking a handlebar moustache and 80s boy band goatee
Newly-crowned 100m Freestyle World Swimming Champion Kyle Chalmers has been transformed into Elvis, an 80s boy band member, and a moustached Frenchman in a hilarious new TV ad.
To view the Multimedia News Release, please copy the link below into a new browser's tab or window: 
http://news.medianet.com.au/marlene-richardson/kyle-chalmers
The legendary South Australian athlete took a break from his preparations for next year's Paris Olympics to team up with leading male grooming brand Wahl to showcase the series of outrageous hair styles that show there is no look that can't be achieved with Wahl's premium grooming tools.
"Australia is going to get a big surprise when they see me with a full-on mullet," he said. "I actually quite liked it, though it might slow me down a bit in the pool!"
The hysterical sketches are to promote Wahl's range of men's trimmers, hair clippers and shavers and feature stand-up comic Dave Eastgate as Kyle's 'mental strength coach', desperate to find 'the look' that will propel the 25-year-old fan favourite to another Olympic gold.
"We had such a laugh filming them," Kyle added. "When I sent the photos of me as Elvis and a mohawk-wearing heavy rocker to my mates, they refused to believe it was me!"
Following his three gold medals at the World Aquatic Championships in Fukuoka, Japan in July, Kyle, who holds the world record in the 100m SC freestyle, is hot favourite to add to his Olympic gold medal tally in Paris, and says his shaving routine is key to his prospects.
"In a close race, you need to be as smooth as humanly possible to give yourself the best possible chance," he said. "At the Tokyo Games, I lost out on gold by 0.06 seconds, so I'm leaving nothing to chance! 
The hair-raising ads promoting the complete range of Wahl products will air in the run up to Christmas, but next year, Kyle will unveil what Wahl are describing as 'the world's most advanced trimmer,' a top secret, state-of-the-art device called the 'X-Ray Trimmer' that goes on sale prior to the Olympics in July.
And Kyle's preparations for Paris are going swimmingly.
"I'm in great shape so I'm approaching the games with a positive attitude," he said. "I've sacrificed so much over the last 10 years, trained for hours every day, been through surgery on my heart and shoulder and got through some very tough times mentally, but I know I've got it in me to be the very best in the world."
Kyle will be promoting Wahl's range of men's trimmers, hair clippers and shavers, available in major retailers: Harvey Norman, Good Guys, JBHIFI, Woolworths, Coles, Big W and Shaver Shop.  Full product range at Wahl.com 
Follow Wahl:  Wahl Facebook   Wahl Instagram   Wahl Website
For more information and interview opportunities, contact Marlene Richardson at Gasbag PR:  0409 888 218 or marlene@gasbagpr.com.au
About Wahl
The Wahl Clipper Corporation was founded by Leo J Wahl in 1919 in Illinois, USA. Its range of trimmers, hair clippers and electric shavers are sold in over 150 countries.  They invented the electric hair clipper. It was the first company to produce cordless hair clippers with rechargeable batteries and a no-mess vacuuming beard trimmer.
In Australia, its products are sold in Woolworths, Coles, JB HIFI, Big W, Harvey Norman, Good Guys, and other major electrical retailers.
About Kyle Chalmers
Kyle was born in Port Lincoln, South Australia and is the son of Port Adelaide AFL legend Brett Chalmers. At 17, he won gold medals in the 50m and 100m freestyle at the World Junior Swimming Championships, and helped the 4x100m freestyle relay team claim a silver medal.
A year later in Rio, he won gold in the 100m freestyle at the age of 18 (breaking the junior world record) and two bronze medals in the relays.
His preparations for Tokyo were badly disrupted after he underwent surgery on his shoulder only 7 months prior to the gams but he rallied and secured a silver medal in the 100m freestyle - missing out on gold by 0.06 seconds.
After breaking the short course world record for 100m freestyle end of 2021, he claimed his first world champion crown in the same event at the World Championships in Melbourne at the end of 2022. 
At this year's World Aquatic Championships, he won gold in the 100m freestyle, 4 x 100m freestyle relay and 4 x 100m mixed freestyle relay, as well as two bronze medals.