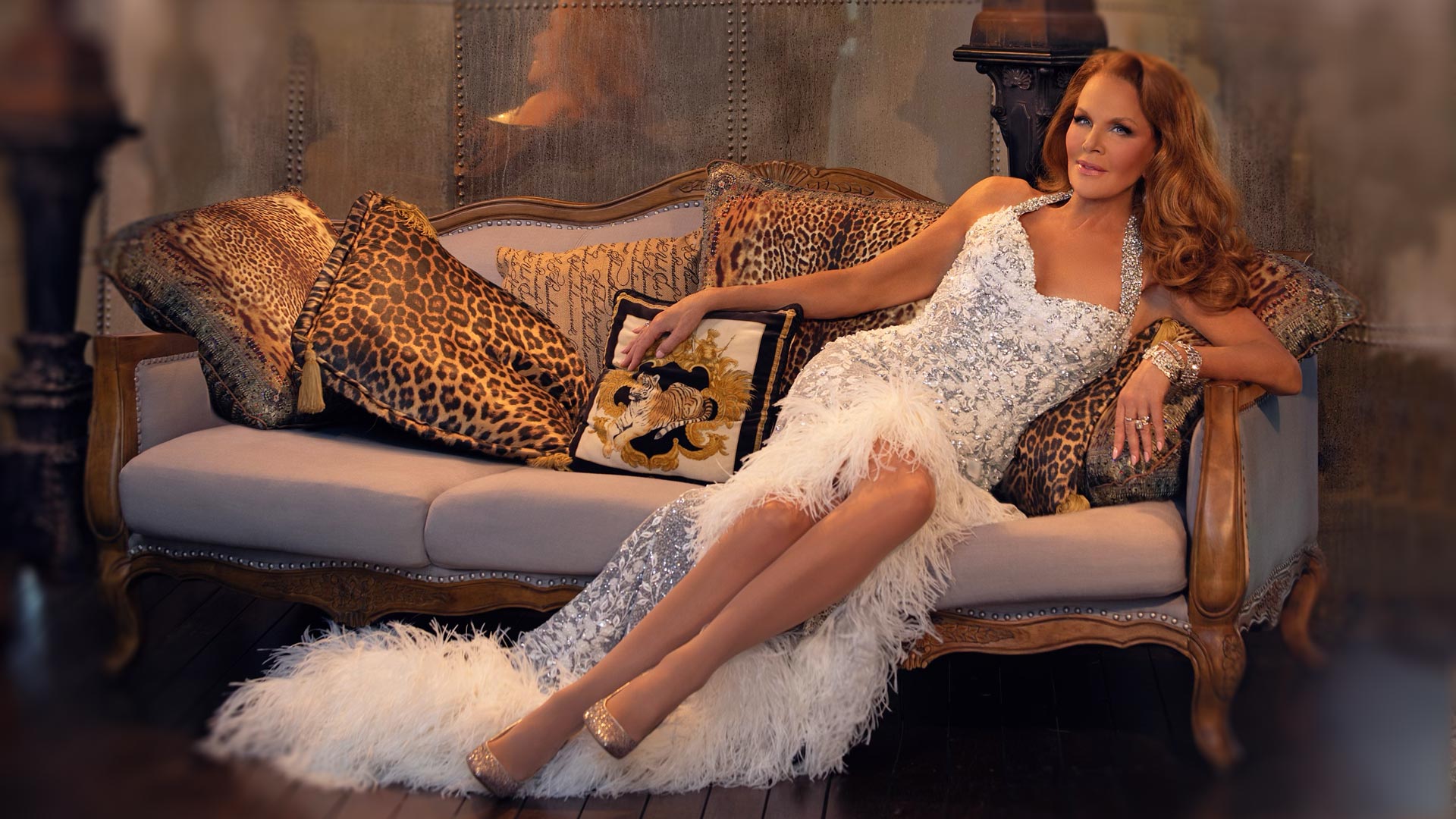 Yes, that's right – nude!
The premiere of the new Australian Spiegeltent show, Rhonda's After Party at this year's Wynnum Fringe was always going to be pretty fantastic, and now organisers have taken it up (or off) a notch, announcing that one booth will be CLOTHING OPTIONAL – ie, we have a Nude Booth!
Pop a… cork, crack a… bottle, and wet your…whistle, in this private, clothing-optional booth while enjoying Australia's Cabaret Queen Rhonda Burchmore 'hosting' a group of fellow entertainers for her TITular event, Rhonda's After Party.
Dubbed the Full Moon Booth, this single, extra-special booth that seats 6 is available at each performance, where not even nudity* is off the table. European rules apply, meaning clothing is completely optional during the 75-minute showcase of world-class circus, comedy, music, and burlesque where Rhonda will be joined by Mario Queen of The Circus, Pricasso, 'Bath Boy' Stephen Williams, Katrina Louise and Lilikoi. The Full Moon Booth has been expertly prepared by Rhonda, tastefully hidden with sleek, black fabric and boasting a clear view of the action.
Images of Rhonda and vision of Rhonda talking about her After Party here
Rhonda's After Party will see Rhonda 'hosting' her fellow entertainers seemingly 'after' they have performed. This is where the real show starts! As the night - and the champagne – flows on, the clothes come off, and each performer decides to show off their party tricks to each other and the other party goers - the audience. Some fly through the air above a bathtub, others paint things with their private parts. It's funny, it's sexy and filled with twists and surprises, and songs!
When Full Moon Booth-goers arrive, they will be ushered into a tent to strip off and fluff up. From there they'll be led to their private booth where they can disrobe as much or as little as they want. Rhonda is kindly loaning some of her toys for the show - feathery props and modesty magic (nipple tassles anyone!?) QR codes on tables will guarantee that drinks will flow for the entire show. There's only one Full Moon Booth available per show, so book quickly!
*Nudity is optional. Booth-bookers can wear whatever they feel most comfortable in and are permitted to wear no clothes in this private booth if they feel comfortable doing so. The remainder of the audience outside this zone will be fully clothed*
This is just one of the things to love about the fourth Wynnum Fringe, set to take over Brisbane's Bayside from November 15 to December 3 this year!
2023 WYNNUM FRINGE runs from November 15 to December 3 and Rhonda's After Party plays the last week from 29 Nov to 2 Dec in the BOQ Wonderland Spiegeltent. TICKETS at wynnumfringe.com
ABOUT WYNNUM FRINGE:
Up close, unplugged, by the Bay; this is the Wynnum Fringe, where legendary performers share stages with huge Bush Turkey puppets and, burlesque dancers, and late night shows entertain the adults, where comedy, drama, cabaret and circus share the spotlight and internationally famed children's characters bring the joy for families, while a world famous song will be sung in perfect (!) harmony and respect is celebrated with Traditional Owners. IMAGES HERE
2023 WYNNUM FRINGE
November 15 to December 3
TICKETS ON SALE Thursday, September 28 at 9am at wynnumfringe.com
Rhonda's After Party
Plays the last week of Wynnum Fringe from 29 Nov to 2 Dec in the BOQ Wonderland Spiegeltent.
Co-Creatives: Helen Cassidy, Clarke McFarlane, David Carberry, Tom Oliver.
Wynnum Fringe 2023 is an event for all of Australia, and interstate travel is highly encouraged! This year's extravaganza is made possible with support from the Queensland Government through Arts Queensland, It's Live in Queensland, Brisbane City Council, and Founding Partner Raine & Horne Wynnum Manly.
For media enquiries, images, interviews and more please contact Kath Rose | 0416 291 493 | kath@kathrose.com