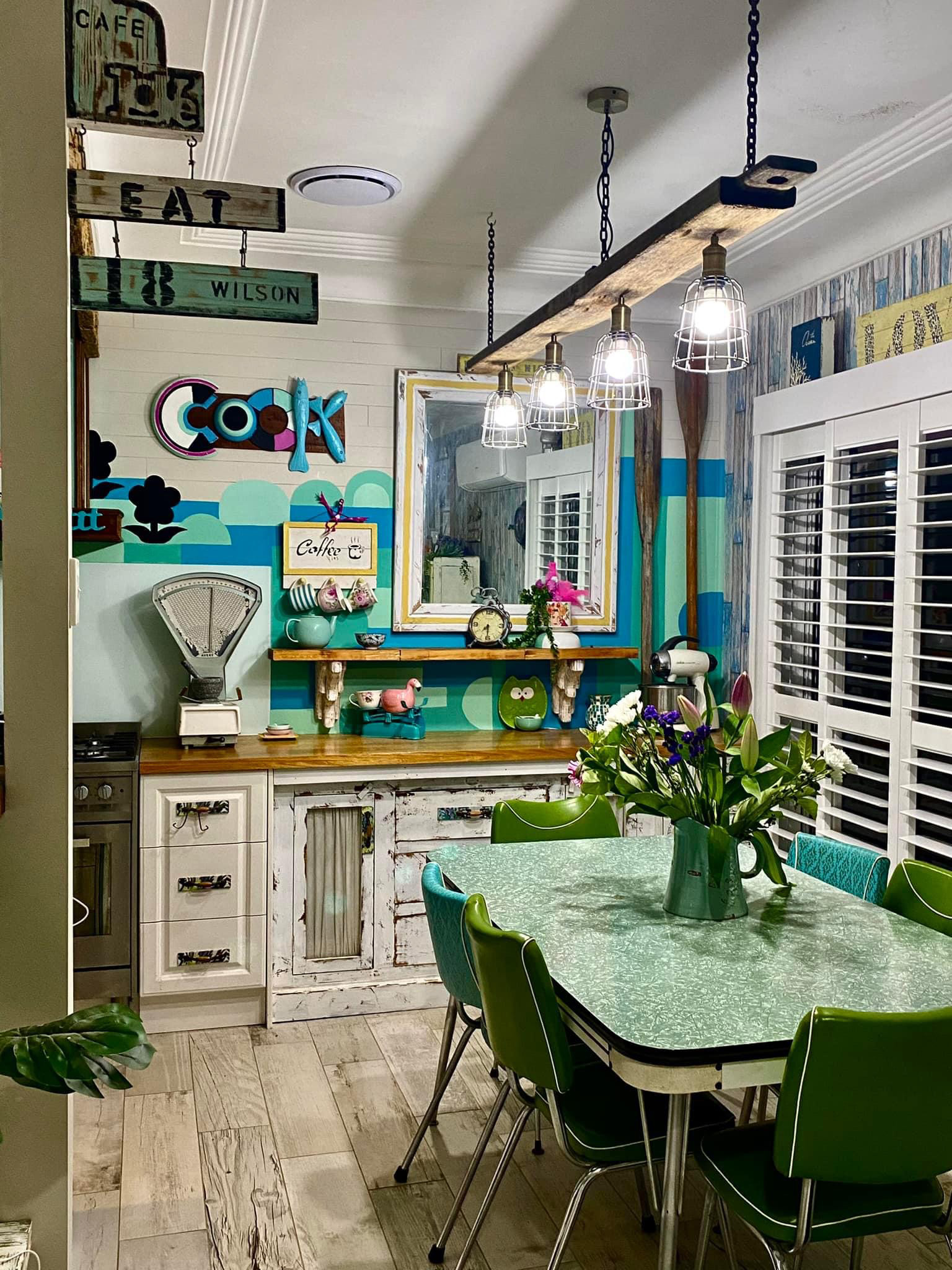 Local not-for-profit reuse shops Reviva have launched their annual 'Reuse, Repair and Repurpose Competition'. This popular competition gives MidCoast locals the chance to showcase their creative upcycle and repair projects to inspire our community and win.
Reviva MidCoast Area Manager, Russell Ping said, "This competition is a highlight of our year because we get to see the ideas and talents of our community shine through."
"The MidCoast community have embraced upcycling and repair sharing their projects with us. We've seen entries using old clothing to create bedspreads, broken tile mosaic masterpieces and even an entire kitchen made from upcycled pieces," Russell said.
"This year, we have a national prize of a $250 Visa gift card, a local prize of a $150 Visa gift card and a special category for children with a $50 Visa gift card up for grabs."
"Every Reviva team around the country wants to see one of their locals take out the top prize. We know it will be a MidCoast local though, the talent and ideas here are second to none."
"We're on hand to help locals to enter online and can help with plenty of ideas and inspiration as well," Russell said of the Reviva MidCoast team.
Upcycling, reusing and repairing isn't just a great chance for you to be creative and build skills, it can positively impact the environment, community and can help you save money.
Upcycling helps the environment by reducing waste and the need for new raw materials.
Russell explains, "It's about repurposing and transforming discarded or old items into something useful or of higher value. We're seeing upcycling and repair helping to connect our community. People are able to share ideas and inspiration with each other."
As cost of living increases put pressure on family budgets, upcycling, repair and reuse are becoming ever more important.
"Upcycling and repairing things help you save money by making the most out of what you already have, instead of needing to buy new stuff."
Entry to the Reuse, Repair and Repurpose Competition is open to all members of the community. To enter simply visit http://www.resourcerecovery.org.au/competition . The competition runs until National Recycling Week, and entries close Friday 17 November 2023.
About us:
Reviva Reuse Shops are part of not-for-profit social enterprise Resource Recovery Australia. Reviva shops are located at Taree, Tuncurry and Tea Gardens. Resource Recovery Australia completes a range of waste management activities on the MidCoast, including our local Reviva reuse shops, as well as operation of Community Recycling Centres, weighbridges, transfer station and the Tuncurry Return and Earn Depot.
Contact details:
Amanda Henderson
m: 0422 937 802
e: Amanda.henderson@resourcerecovery.org.au