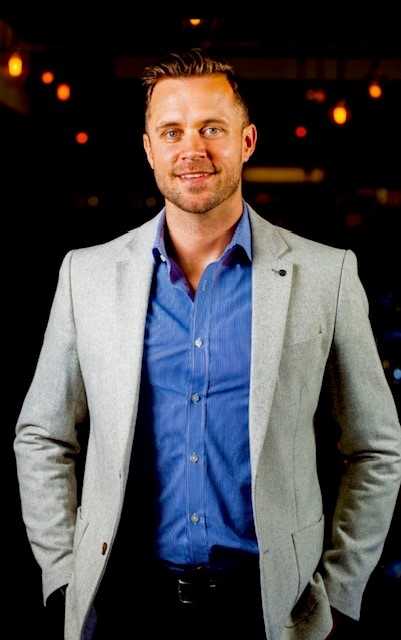 As Brisbane continues to shine as both a leisure and business destination, one of the standout hotels in the city, Rydges South Bank Brisbane has welcomed Scott Wright as General Manager.
Wright has worked with parent company EVT for 12 years, and brings international experience to the South Bank venue. In a full circle move, he started with EVT at Rydges South Bank in 2011, becoming Director Rooms before being seconded to manage Rydges Queenstown for a short time. In 2018 he was appointed General Manager of Rydges Fortitude Valley, and this year transferred to the South Bank hotel.
A long-time industry leader, Rydges South Bank is home to 304 beautifully designed guest rooms including 64 suites all with balconies as well as the signature and award-winning Bacchus Restaurant, and the terraced, rooftop Soleil Pool Bar.
The hotel neighbours Brisbane's acclaimed GoMA, the Cultural Centre, State Library and Queensland Performing Arts Complex which is home to a fantastic lineup of international musicals and major productions. It's a breath away from the city centre, immersed in the heart of South Bank and its family of restaurants, bars and open spaces, and just footy kick from The Gabba and Suncorp Stadium. It stands in the heart of the new Brisbane.
Under Wright's leadership, the hotel has released a lineup of Spring staycation packages and is working closely with the Brisbane Convention and Exhibition Centre on the ever-strengthening pipeline of group and corporate business coming to the city.
Rydges South Bank is one of the city's shining lights for the booming 'Bleisure' sector, which is combining business and leisure travel," he said.
"Last month new research saw Brisbane become a destination of choice for international small and medium-sized businesses travelling to Australia. Data from Corporate Traveller revealed more than 24 per cent of bookings into Australia were heading to Queensland. Brisbane now leads the list, with a 3.8 per cent margin over Sydney. This is excellent news for everyone associated with the hospitality industry, and will only increase as the world focuses on our city for the 2032 Olympics," he said.
FIVE MINUTES WITH SCOTT WRIGHT, GENERAL MANAGER, RYDGES SOUTH BANK BRISBANE
Best Coffee in Brisbane (apart from the hotel of course)?
For a fantastic coffee experience, head to Piccolo By Her. It's a cool little spot with great coffee.
Best Walk in Brisbane?
Take a stroll through the South Bank Parklands along the Brisbane River. Switch off and soak the surroundings and ever-changing Brisbane skyline.
Where to take visitors to Brisbane?
The Queensland Gallery of Modern Art (GOMA) in South Bank. It's a cultural gem.
Best place for sunrise or sunsets in Brisbane/region?
For sunrise and sunset, head to Brisbane's Kangaroo Point Cliffs (a great walk from the hotel). The sun on the city's buildings sets a perfect scene.
Favourite place to buy local produce?
The Brisbane Farmers Market at Rocklea on Saturdays is a great place to buy fresh local produce.
One Day in Brisbane – what do you do?
A motorbike ride through Mount Glorious and Mount Nebo.
Two Days – what do you do?
On the second day, slow the pace and explore the cultural heart of Brisbane by visiting GOMA, followed by a relaxing afternoon at Streets Beach. In the evening, take a CityCat ferry ride to enjoy the city lights.
Brisbane's hidden gem?
New Farm Park. This riverside park with beautiful gardens, is great spot to bring the kids, it has walking paths, and picnic spots and magnificent jacaranda trees.
Rydges South Bank
9 Glenelg Street, South Brisbane 4010
Ph: +61 7 3364 0800
For media information, please contact Kath Rose on kath@kathrose.com or 0416 291 493