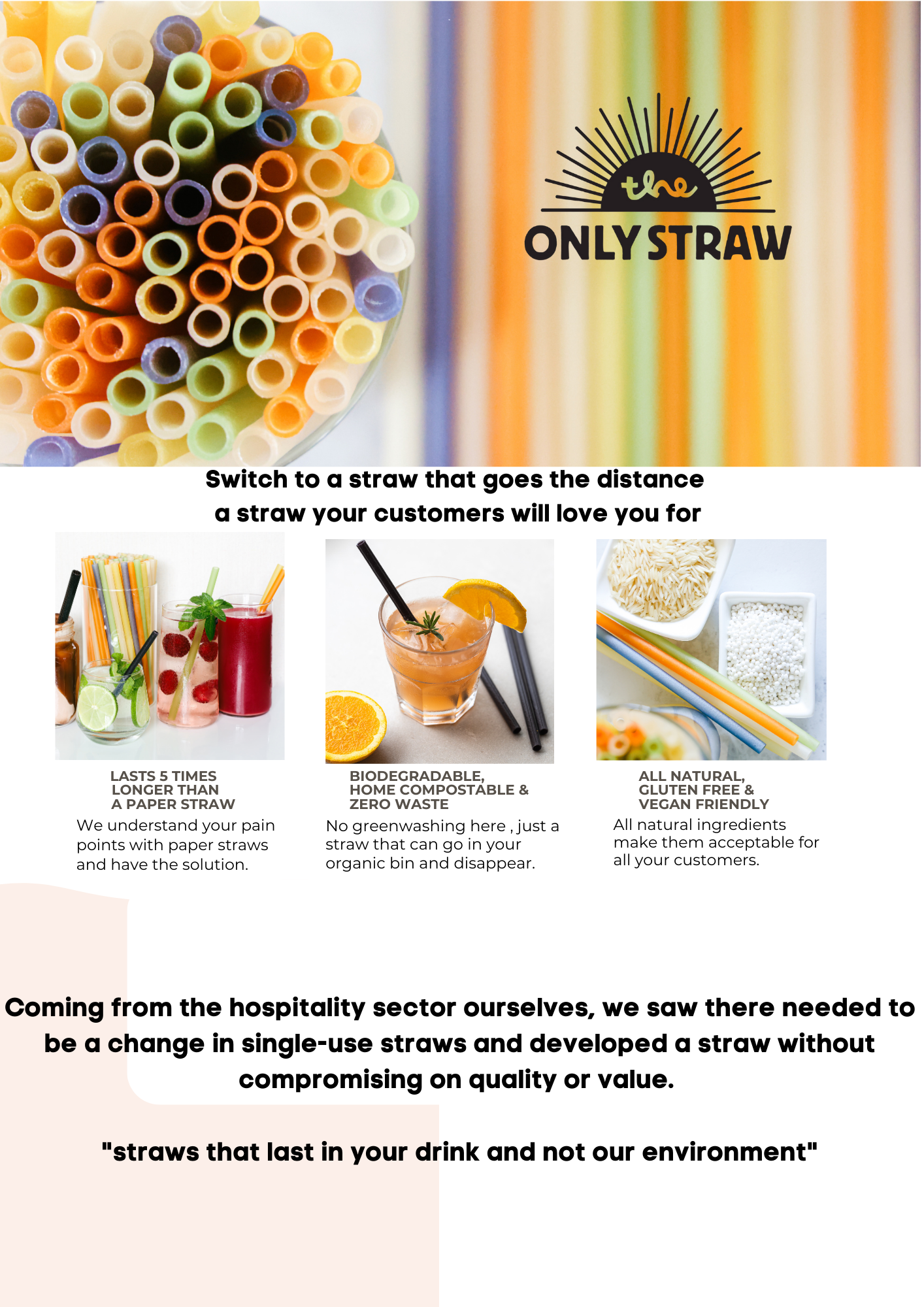 Introducing our Eco-Friendly Innovation:
Rice and Tapioca Starch Drinking Straws
Melbourne Australia 18th October 2023
Sustainability is currently on everyone's lips and is paramount today for all businesses.
The Only Straw proudly announces its solution to the soggy paper straw with the launch of our rice and tapioca straws that last in your drink and not in our environment.
A total sip in the right direction; these straws are the future of takeaway drinking enjoyment.
Key Features:
Made completely from natural ingredients
Designed to be long-lasting
Complete breakdown in any environment including home compost
Marine and wildlife friendly
Gluten-free and vegan-friendly
The Only Straw believes that small changes can make a huge difference. Choosing our straws has benefits for us as humans and our planet overall.
Glenn Dawson, Founder of The Only Straw expresses enthusiasm about his drinking straws stating, It's been a long time coming to get the straws to the point where they are accessible to businesses Australia-wide. We hope to inspire positive change and more honest sustainability for the future of our planet and oceans.
Our rice drinking straws are available from The Only Straw and can be purchased online directly at www.theonlystraw.com.au
Please join us in making a conscious choice not just for your business, but also for your customer's need for a cleaner and greener planet.
Key Facts:
*Long Lasting
*Home Compostable
*Marine and Wildlife Friendly
*Completely Natural
*Gluten-Free
Contact details:
Glenn Dawson
Founder / Company Director
Eeko Solutions Pty Ltd T/a
The Only Straw.
Email: glenn@theonlystraw.com.au
Mobile: 0412 025 263