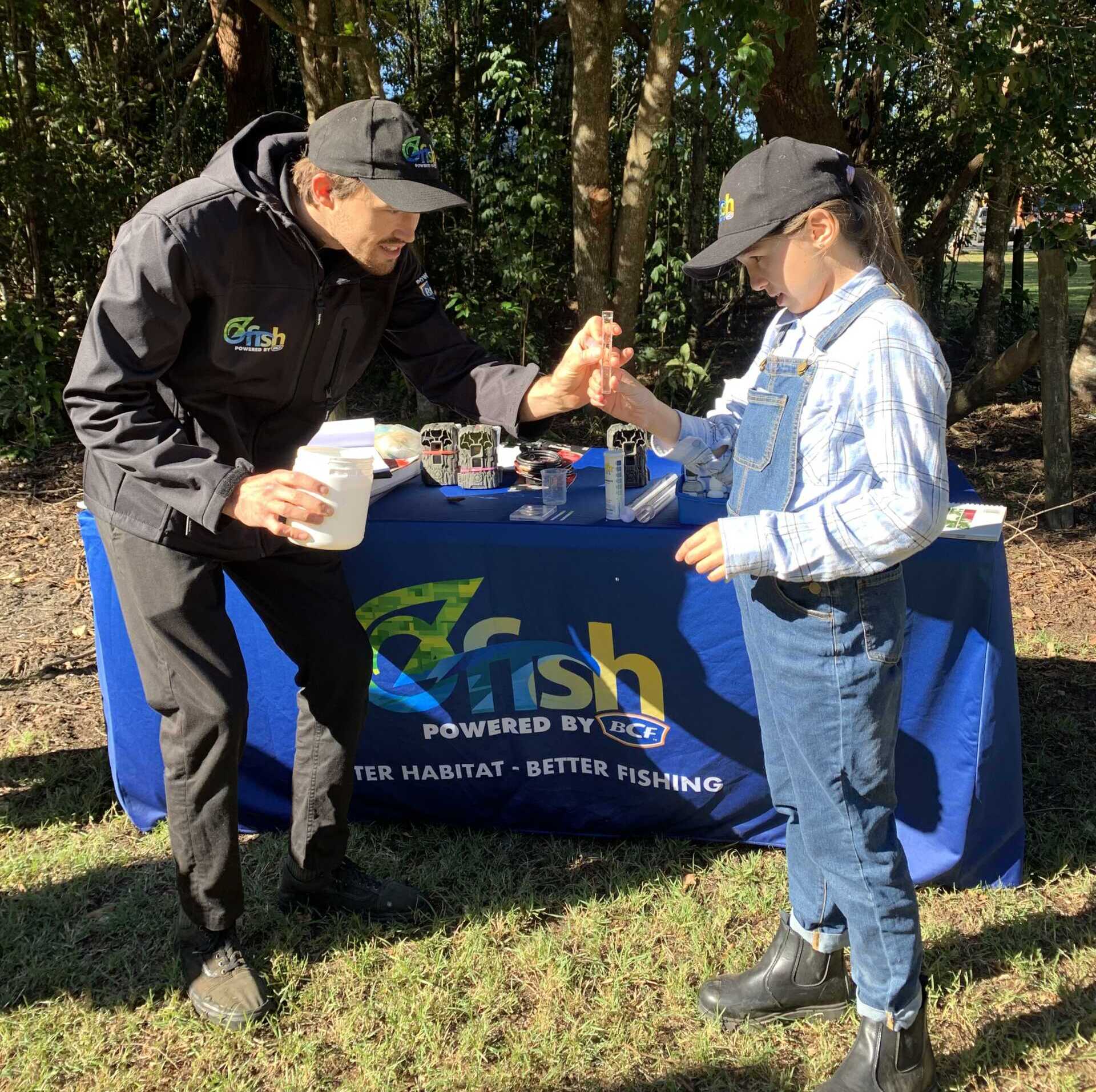 Local recreational fishers from OzFish Unlimited have been the driving force behind a new project in the Manning River which will test water quality over the next two months. 
Members from the OzFish Manning River Chapter will roll up their sleeves to take part in critical citizen science work to benefit the health of the river and the many species within.  
This project was initiated after speaking with local recreational anglers, hearing their concern over water quality, which then led to them asking how they can become involved with water quality sampling.
After speaking with Catchment Officer Sally Stutsel from MidCoast Council, key priority areas were identified, needing additional water quality data collected. 
Testing days will be held on October 26 and November 30 at Browns Creek in Taree which will complement other water sampling being conducted by the MidCoast Council at Coopernook boat ramp and the Cattai Wetlands.
"It was instigated and led from community members who were worried about the quality of water for the Manning River. It's exciting because we've never done anything like this for the Manning and it's totally driven from recreational fishers," Taylah Kirk, from OzFish explained. 
"They've noticed a massive change in the last few years so they wanted to know exactly what the water quality is and how they can be part of the solutions to improve it. 
The following parameters will be tested on the three sampling days, with a focus on how they affect fish and aquatic species living within the creek and estuary.   
- electrical conductivity(salinity) 
The collected data will be shared with MidCoast Council and uploaded to the national Waterwatch database which will be used to effectively manage our waterways into the future.  
All training will be provided on the day and is perfectly suited for recreational anglers, passionate community members and university or TAFE students wishing to learn new skills.    
This event is funded by the NSW Recreational Fishing Trust and supported by MidCoast Council and Into the Wild adventures, with support from BCF - Boating, Camping, Fishing.

If you would like to know more about the project or get involved become a member of OzFish at www.ozfish.org.au or phone 1800 431 308.    

About us:
About OzFish
OzFish Unlimited is a national environmental conservation charity established to improve the health of our rivers, lakes and estuaries. It is a member-based organisation dedicated to make our fishing grounds healthy, vibrant and more productive. Their active work includes; habitat restoration such as resnagging, riverbank planting, clean-ups, fishways, shellfish reefs and educational and community capacity building programs.
Contact details:
If you would like further information about the project or to interview Taylah Kirk, please contact OzFish Unlimited Communications Manager Paul Suttor
0421 491 229 | paulsuttor@ozfish.org.au