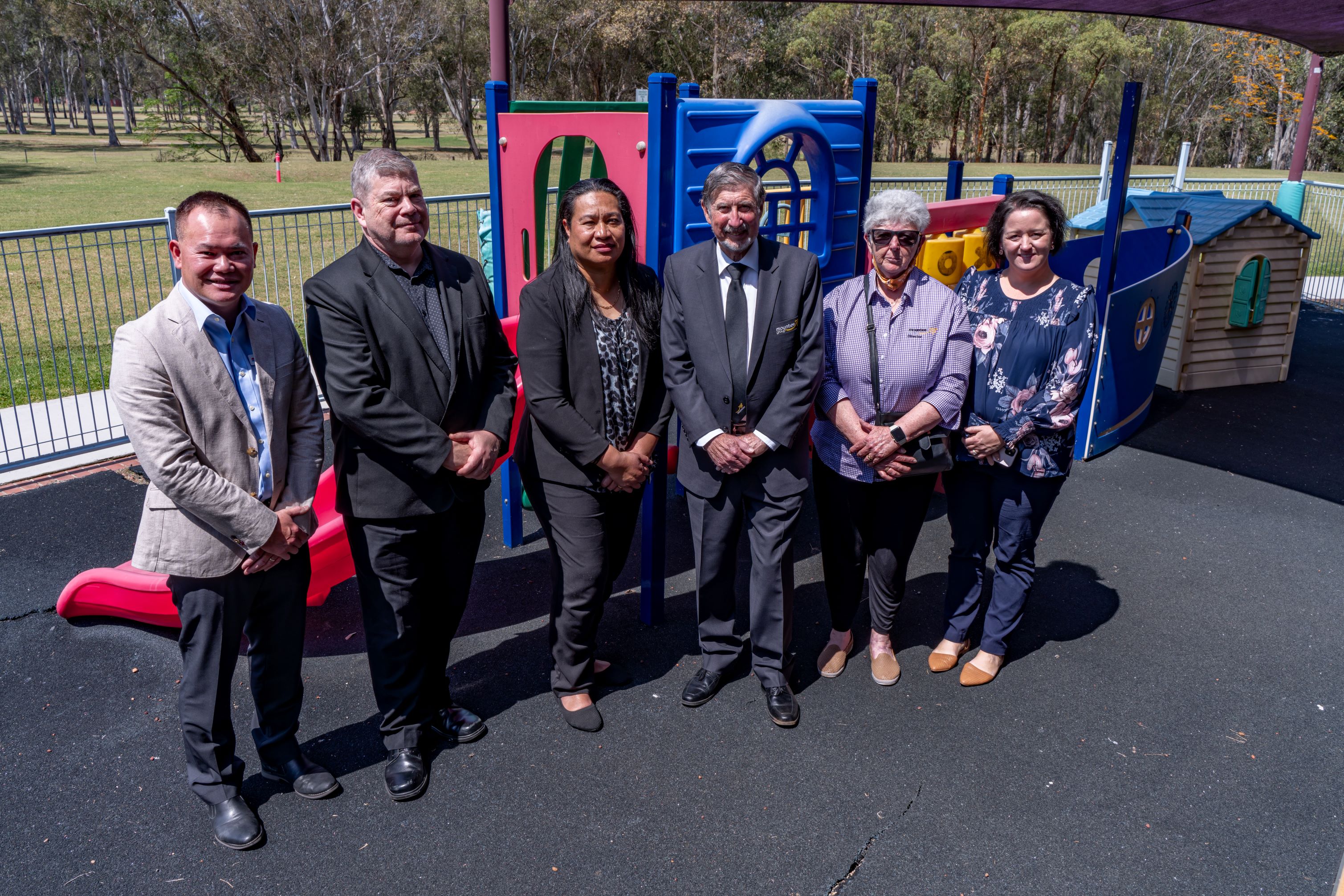 Fairfield Hospital's paediatric ward will receive a much-needed boost after Mounties Group pledged a donation of $150,000 towards the ward's playground refurbishment.
Thousands of children are admitted to Fairfield Hospital each year, many of whom require the services of the hospital's 24-hour paediatric care ward. The donation aims to improve the facilities and create a safe and welcoming environment for young patients, with a particular focus on improving the current playground.
"The paediatric ward at Fairfield Hospital plays a vital role in providing medical care and support to young patients and their families during challenging times," explained Mounties Group President John Dean.
"The refurbished playground will serve as a much-needed recreational space, fostering a sense of joy, normalcy, and healing for children undergoing treatment."
The $150,000 donation from Mounties Group will be instrumental in transforming the playground into a vibrant and secure space for young patients to enjoy. The refurbishment project will include a complete renewal of the space, new playground equipment and plants to ensure a safe and inviting environment.
"We are immensely grateful to Mounties Group for their incredible generosity in donating the funds to build a new playground at our local Hospital," said Aolele Fuimaono Director Corporate Services, Fairfield Hospital.
"Mounties Group's contribution will undoubtedly make a lasting impact on the lives of those in our care and we are looking forward to unveiling the new playground at the end of the year."
The contribution required for this project was made known through Mounties' support of the hospital via its 2022 ClubGRANTS program when the Mounties representatives were introduced to General Manager of Fairfield Hospital Paul Crowe and Medical Director Harry Doan.
"Earlier this year members of the Mounties team delivered SuperTees and care packs to the local Fairfield Hospital with the Fair Fight Foundation. We were introduced to the dedicated staff of the paediatric ward and during the visit, we were shown the current state of the children's playground," continued Mounties Group President, John Dean.
"With tired looking equipment and dilapidated structures, it was clear that urgent action was needed to revitalise this important area within the paediatric ward," he added.
The collaboration between Mounties and Fairfield Hospital showcases the incredible potential of partnerships between organisations and the ability to make a difference in the community.
The works on the new playground at Fairfield Hospital will commence in March 2024 and are expected to be completed within two months.
Key Facts:
Mounties Group donating $150,000 to Fairfield Hospital for playground refurbishment
Contact details:
For more information, interviews or photos please contact:
Katey White | Brilliant Logic
02 4324 6962 | 0422 639 093