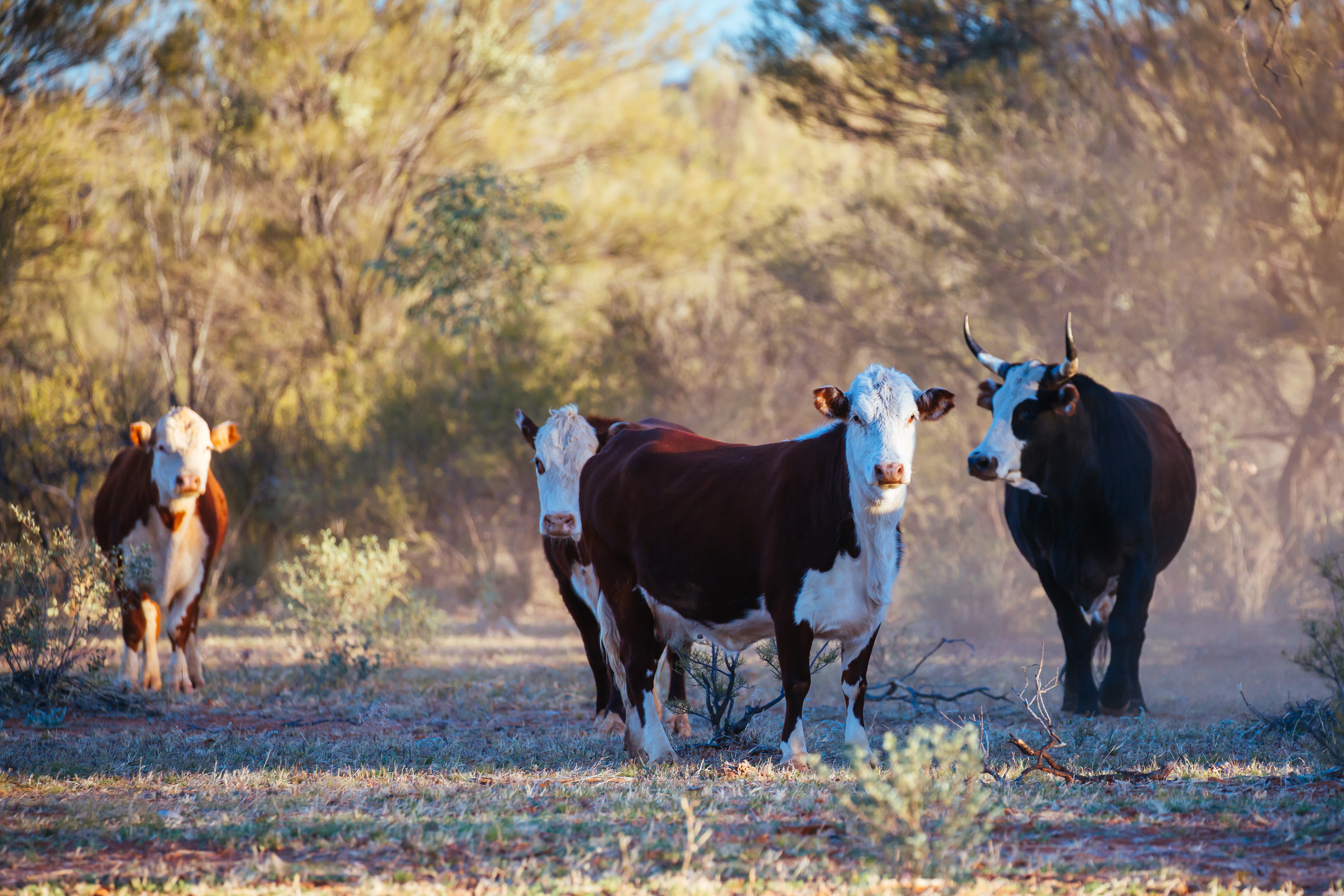 In 2023, governments started prioritising food system changes as a key strategy in addressing climate change.
According to the Food and Agriculture Organization of the United Nations (FAO), food systems account for one third of greenhouse gas emissions. About 14.5% of anthropogenic greenhouse gas emissions are from livestock, 44% of livestock emissions are in the form of methane.
Executive Director of alternative proteins think tank Food Frontier, Dr Simon Eassom, said addressing our systems of food production needs to be part of any attempt to develop climate change solutions. He said, "2023 has seen real steps in this direction with some countries acting on the connection between what we eat and climate change.

"South Korea, Denmark, Germany, and Canada have all introduced programs to encourage plant-based meats. In one particular German state, for example, incentives have been introduced to farmers to support the transition away from pig farming as the country seeks to diversify its agriculture sector and become more sustainable. Two Dutch municipalities have restricted meat and dairy advertising in public spaces as measures to try to shift behaviour, driven by concerns about the impact some of their more dominant agricultural industries are having on the local environment and climate change.

"Other countries are working to provide value-add opportunities, such as Canada, which has invested heavily in its pulse industries with the 2035 goal of becoming a US$25bn plant-based powerhouse."
This growing awareness and commitment to sustainable practices finds resonance on a global stage as evidenced by COP28, the United Nations Climate Change Conference in Dubai, starting November 30, where two-thirds of the menu will be vegetarian or vegan—a landmark move reflecting the increasing recognition of the interconnectedness between food choices and climate change.
The conference is also dedicating sessions to sustainable food technology solutions which will include alternative proteins.
And more than 80 organisations and individuals worldwide, including IKEA and Unilever, have signed an open letter to COP28 organisers emphasising the need to integrate a food systems approach into the United Nations Framework Convention on Climate Change at COP28.
Dr Eassom said, "Looking forward to 2024, it's vital for Australia to step up and drive change as well. Our current systems of generating protein are not sustainable and we must look to diversify food supply and the requirement for protein in particular. As the demand for meat increases along with population growth, we must address the prospect of any negative impacts increasing along the same trajectory.
"All our agriculture sectors are doing what they can, but it will not be enough to have the impact required to slow the rate of global warming without increased support from government and industry for alternative proteins with strong backing for manufacturers."
Individuals also have a significant role to play. According to a recent Yougov survey two in five Australians are reducing their intake of conventional meat.

"Reducing our reliance on conventional meat for even a couple of meals a week makes a significant difference to the environment. However," Dr Eassom argues, "we are at an inflection point where this needs to move beyond the push for consumer acceptance and an internal food industry battle between competing manufacturing sectors and recognise that the way forward involves collaboration and support that, with collective responsibility and accountability, can provide the impetus for governments to do more and act faster."
About us:
Food Frontier is the independent think tank on alternative proteins in Australia and New Zealand. Funded by grants and donations, our work is growing our region's protein supply with new, sustainable and nutritious options that create value for businesses, farmers and consumers.
Contact details:
Kathy Cogo, Head of Communications and Marketing, Food Frontier kathy@foodfrontier.org, 0466 015 183.