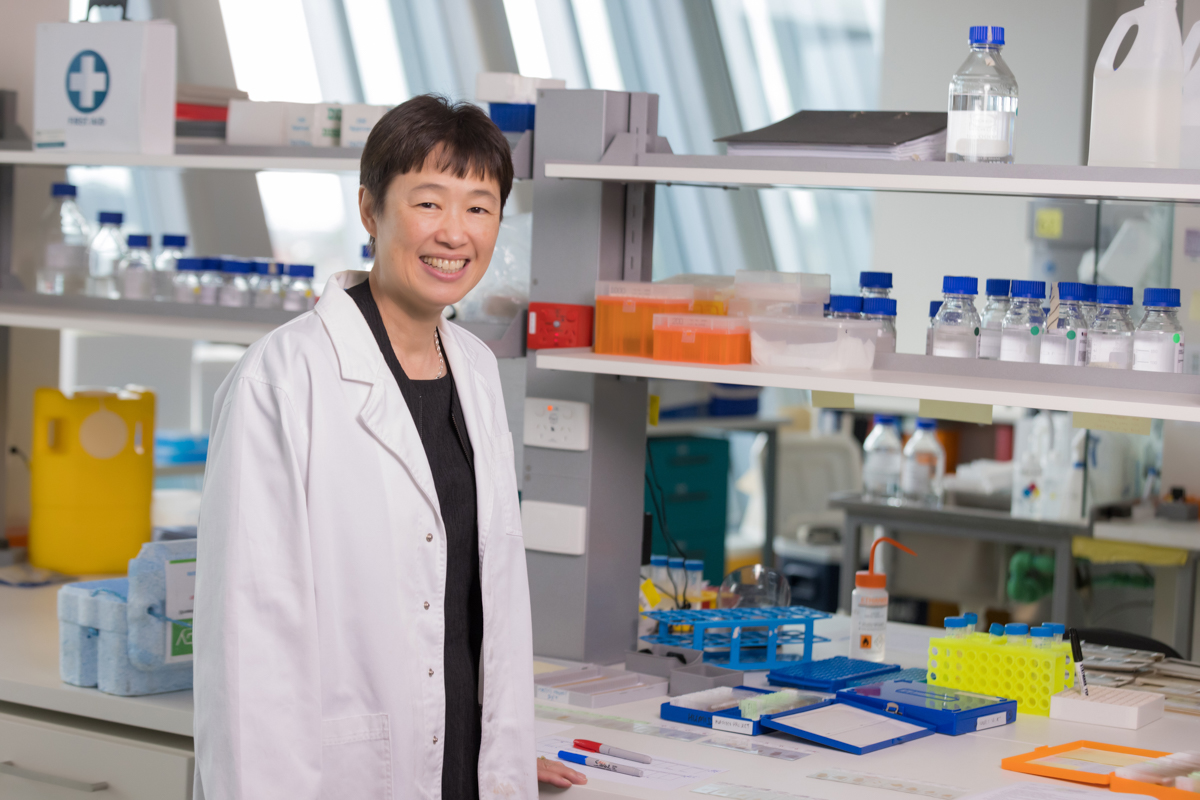 For the first time, publicly funded genetic testing is now readily available for Australians who suspect they have mitochondrial disease, enabling them to receive accurate diagnoses and timely treatments.
The Department of Health and Aged Care's Medical Services Advisory Committee (MSAC) granted approval for whole genome sequencing (genetic testing) in diagnosing primary mitochondrial disease and the changes came into effect this month.
"This approval marks a turning point, especially for patients and families, many of whom spend decades trying to get a definitive diagnosis of this condition," says Professor Carolyn Sue AM, an internationally recognised clinician-scientist here at Neuroscience Research Australia and leader in Parkinson's and mitochondrial disease.
"I'm proud to have led this work with distinguished researchers and professionals in the field of mitochondrial research and advocacy to secure this achievement."
How will this impact the lives of Australians affected by mitochondrial disease?
In the past, genetic testing for mitochondrial diseases has been a rare and costly option, accessible mainly through research funding, or presenting families with substantial out-of-pocket expenses, often amounting to over $4,000. But this is no longer the case as starting from this month, the test is now covered by Medicare.
"Publicly funded genetic testing means patients no longer have to face years of uncertainty, seeing an average of 5 – 8 doctors before receiving a diagnosis. Now a simple blood test will enable individuals to get a diagnosis," says Professor Sue.
"Accessible genetic screening will also shorten diagnosis time for individuals and help them make informed decisions about family planning.
"This will allow them to consider reproductive options like mitochondrial donation through IVF to prevent transmitting the disease to their biological children.
"Importantly, all patients, regardless of their age or life circumstances, will be able to get the right treatments promptly, preventing disease progression and avoiding potentially harmful treatments, a common risk due to the variable nature of mitochondrial disease symptoms."
A decade dedicated to advocacy
Securing genetic testing for mitochondrial diseases was an achievement that is the result of a decade-long collaborative effort between researchers and mitochondrial advocates.
Involved in the submission process were Professor Carolyn Sue AM, Kinghorn Chair, Neurodegeneration at Neuroscience Research Australia, alongside the Mito Medical Network and researchers from the Centre for Economic Impacts of Genomic Medicine at Macquarie University, and The Children's Hospital at Westmead.
What is mitochondrial disease?
Mitochondrial diseases, often described as conditions that ​"rob the body of energy," stem from genetic variations affecting the mitochondria's ability to create energy.
Genetic variants that can cause mitochondrial disease are surprisingly common, impacting approximately one in 200 people in Australia. The symptoms of mitochondrial disease are diverse, ranging from extreme fatigue and strokes to seizures, diabetes, and severe hearing loss.
Key Facts:
Professor Carolyn Sue is available for media interviews.
Previous example of an interview available here: https://www.youtube.com/watch?v=6j_1j3epoDk
About us:
About NeuRA:
From advances in dementia and mental health to discoveries in chronic pain and falls prevention, Neuroscience Research Australia (NeuRA) has been at the forefront of neuroscience for over 30 years. We are an independent, not-for-profit, medical research institute dedicated to improving the lives of people living with brain and nervous system disorders.
Contact details:
Nadia Razzhigaeva
Senior Communications & PR Officer
0452 140 477
n.razzhigaeva@neura.edu.au